Make Your Own Watercolor Tablecloth
Create a stylish conversation starter among guests with a spring-inspired watercolor tablecloth made from canvas drop cloths and water-based paint.
5 sample-size water-based paints in coordinating colors
large chip paintbrush
large foil pan
1-quart bucket filled with water
iron
4x8' plastic drop cloth
4x8' canvas drop cloth
On a flat, level surface, set the iron on the steam function and remove all wrinkles from the drop cloth.
Spread out the plastic drop cloth to protect your work surface from any paint that may soak through the canvas tablecloth.
Pour each chosen paint color into the foil pan, keeping each color separated by a few inches.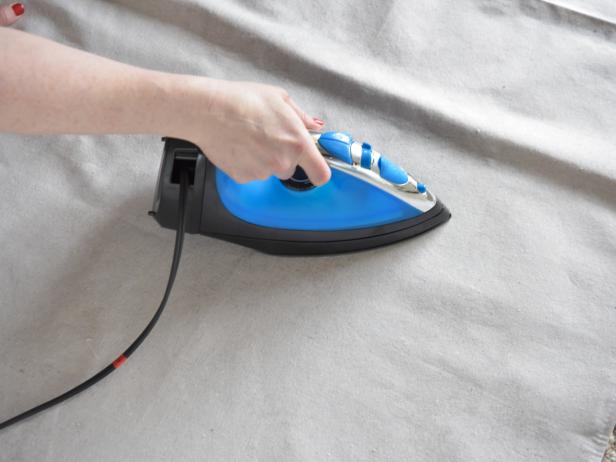 Flynnside Out Productions
Iron Canvas Drop Cloth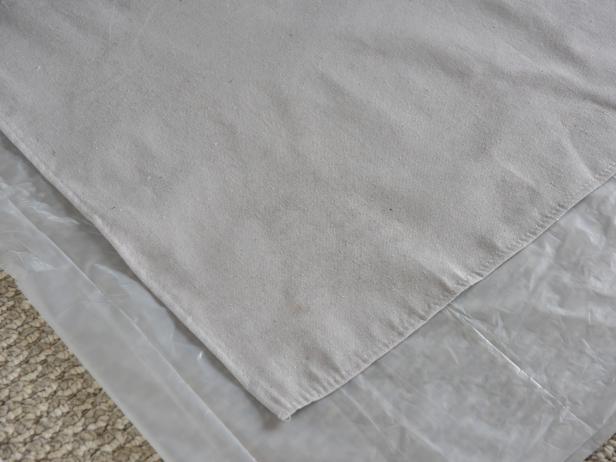 Flynnside Out Productions
Prep Workspace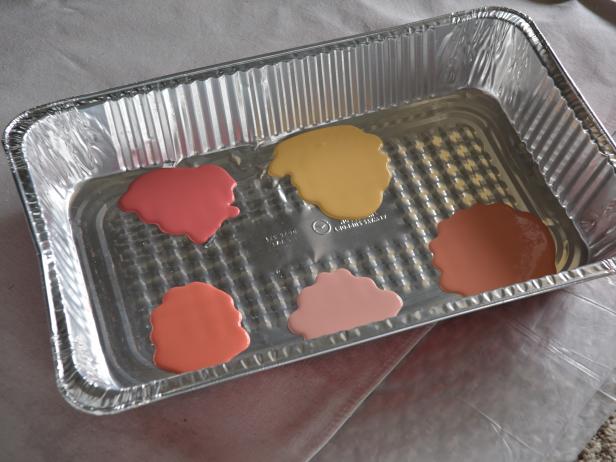 Flynnside Out Productions
Create Paint Palette
Add water to the bucket, wet the paintbrush, then apply water to the drop cloth in a rectangular shape approximately 10 to 12 inches in size.
Dip the paintbrush into one color of paint and loosely brush it over the wet area on the cloth. The paint will spread and begin to bleed, taking on a watercolor look. Repeat this process, alternating colors, until the entire drop cloth is filled (or until you have acheived your desired look).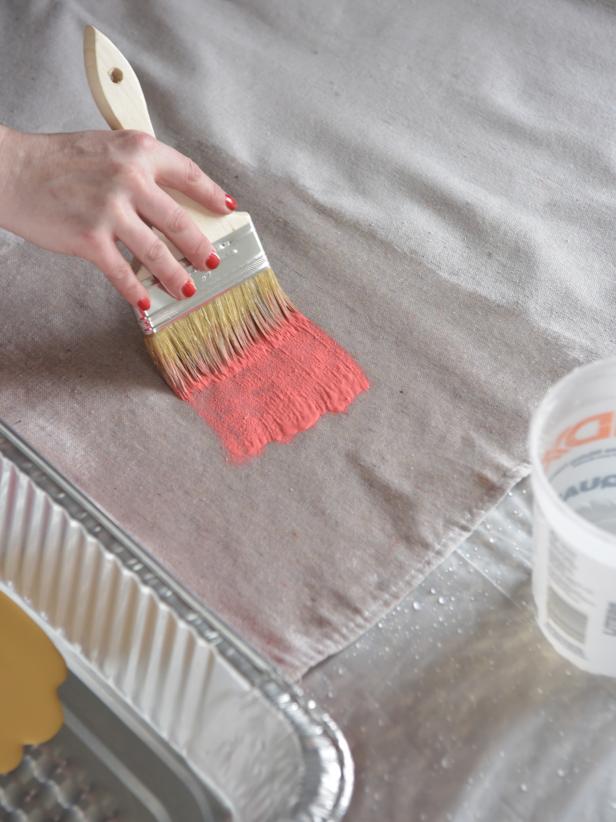 Flynnside Out Productions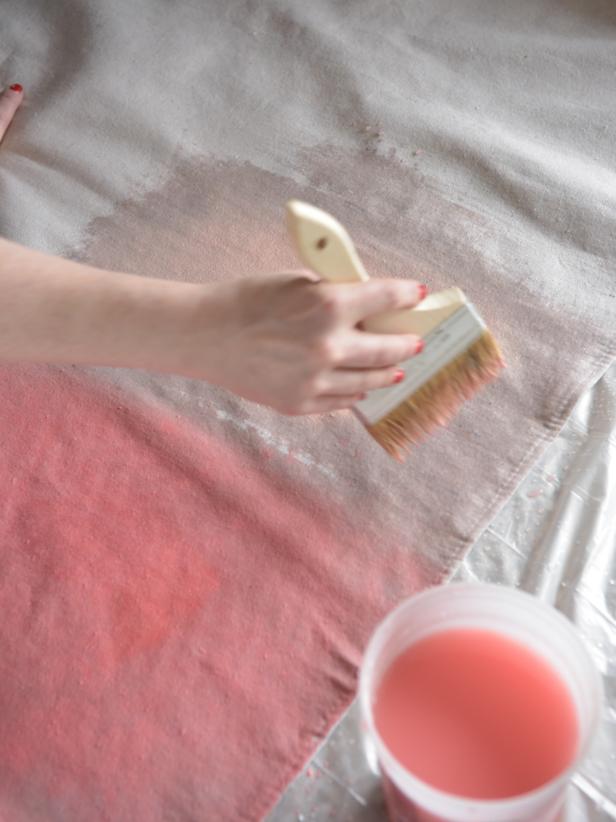 Flynnside Out Productions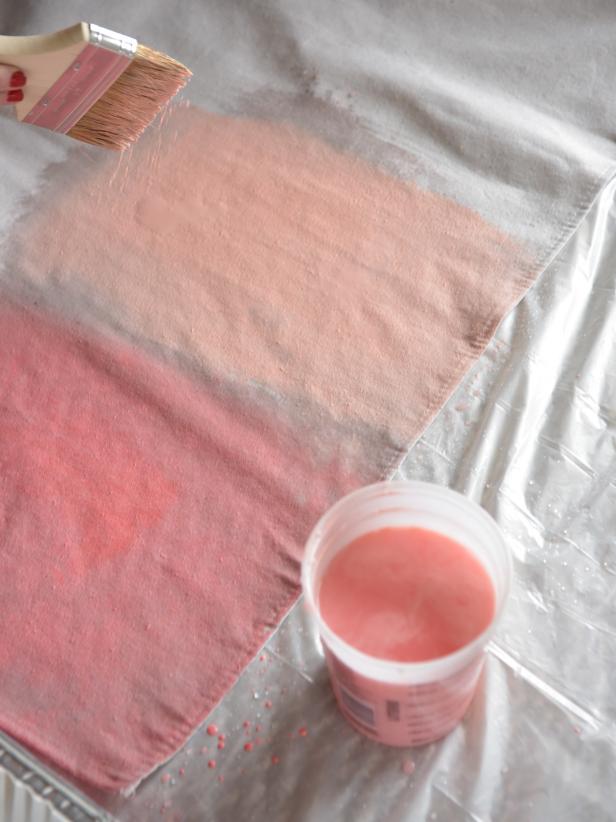 Flynnside Out Productions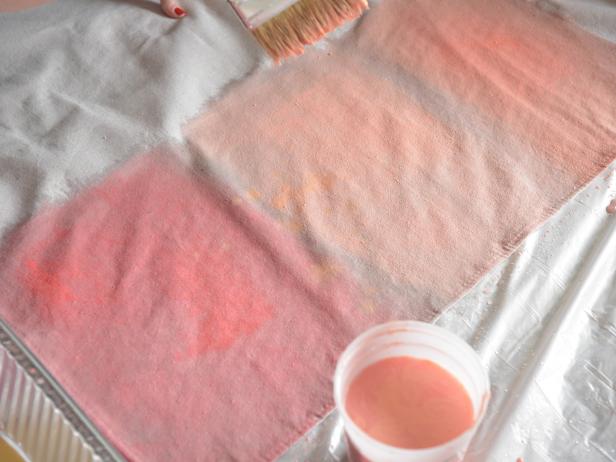 Flynnside Out Productions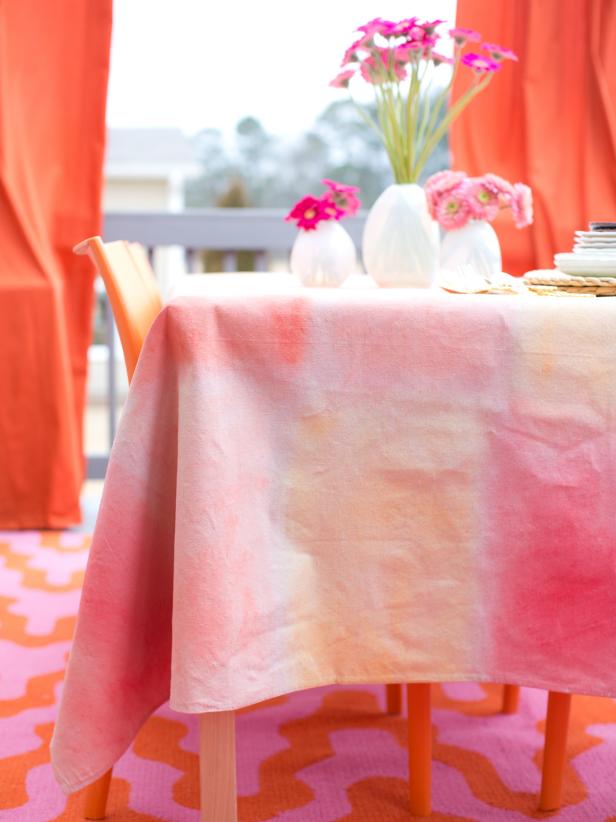 Flynnside Out Productions