Spice Up Your Fall Decor With These Simple Velvet Pumpkins
Turn everyday items into fall treasures with this cheap and easy DIY pumpkin tutorial.
We're sorry, there seems to be an issue playing this video. Please refresh the page or try again in a moment. If you continue to have issues, please contact us here.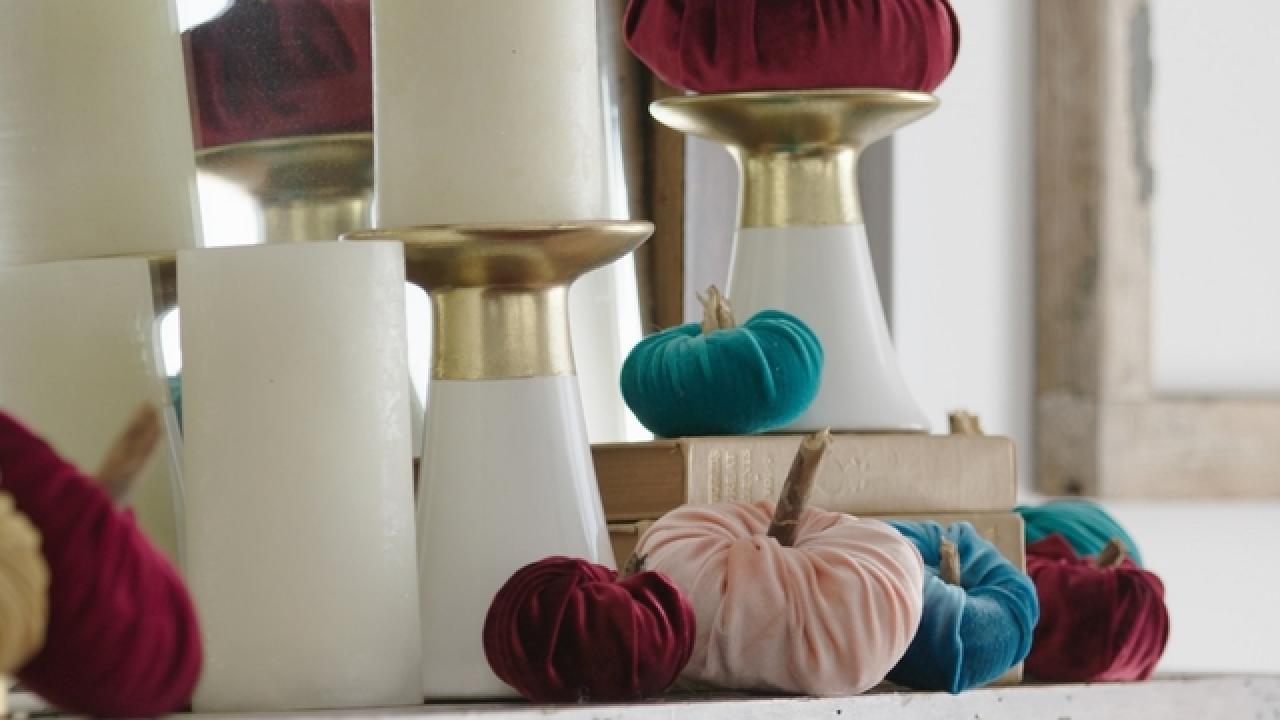 Turn rolled up socks and sticks into the perfect fall decor in minutes with these adorable and festive DIY pumpkins!
scissors
tube sock
velvet fabric
sticks
plate
marker
hot glue gun
cotton batting
Cut the toe off of a tube sock, and roll it up inside out. Lay the piece of fabric velvet side down and use a plate to trace a large circle. Once you've cut the circle out, place the rolled up sock in the center. Add a dab of hot glue in the center of the sock, pull the velvet around the sock, and push it into the center to hold it in place. Put a dot of hot glue on the end of a stick and press it into the center to act as the pumpkin stem.
To make a larger pumpkin, roll out some cotton batting, and cut a strip that is four layers thick and 6 inches wide. Unfold the cotton and roll it out. Next, roll it up longways first and then in a spiral. Hot glue the end of the cotton down to hold it in place. Trace a circle onto the second piece of velvet fabric large enough to cover the cotton batting pumpkin. Repeat the previous steps with the fabric and the stick to finish.