How to Make Sea-Salt Texturizing Hairspray
Beach hair, don't care. Get that carefree beachy look after vacay is over with this DIY wavey hairspray.
If there's one thing I miss about the beach post-vacay, it's that way how the salty ocean traps itself into my hair. The texture! The weight of sun-soaked and saltwater-washed hair! The smell of the baked-in sunscreen, too! When my vacation hair is finally washed clean, it's one of those things I really miss. If you channel this experience too, take yourself back to your happy place by adding beach vibes into your locks with this DIY sea-salt hairspray. This may also be a formula you try if you have allergies with traditional hairspray, or are looking for a new everyday styling solution.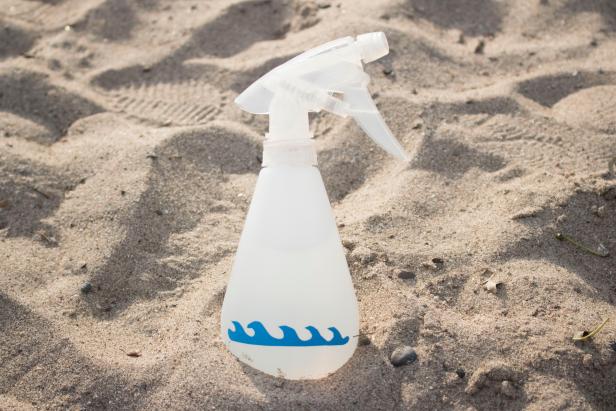 How to Make Your Own Sea Salt Hairspray
2 cups water
1/2 cup Epsom salt
1/4 cup kosher salt
2 teaspoons of coconut oil (more to help soften coarse hair, less for fine hair or already oily scalps)
2 teaspoons of aloe vera gel
sauce pan on the stove
measuring cup and measuring spoons
spray bottle
Heat 2 cups of water over the stove, covered.
While the water is on the stove, measure out the Epsom and kosher salts. This is a saturated formula, and it'll add a definite rigidity to your locks like traditional styling products.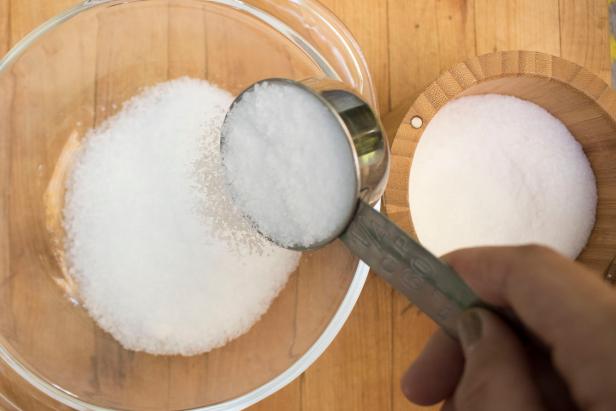 How to Make Your Own Sea Salt Hairspray
Shortly before the water comes to a boil, pour in all of the salt. It may or may not come to a full boil – it's okay if it does – but the goal is just to have the water hot enough to dissolve the salt. Use a wooden spoon or spatula to continuously stir the solution. It'll be cloudy for a few minutes, but when it clarifies, go ahead and turn off the heat on the stove.
As the hot, salty water is beginning to cool, add 2 tablespoons of coconut oil and 2 tablespoons of aloe vera. These ingredients will help to soften and hydrate your hair and scalp. Stir them into the saltwater.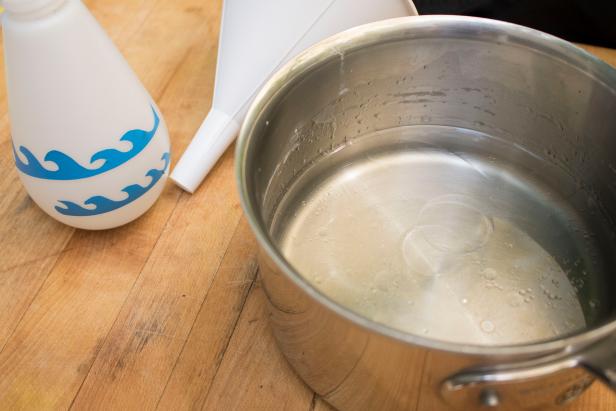 How to Make Your Own Sea Salt Hairspray
Allow the water to cool a little more, and then funnel it into your spray bottle.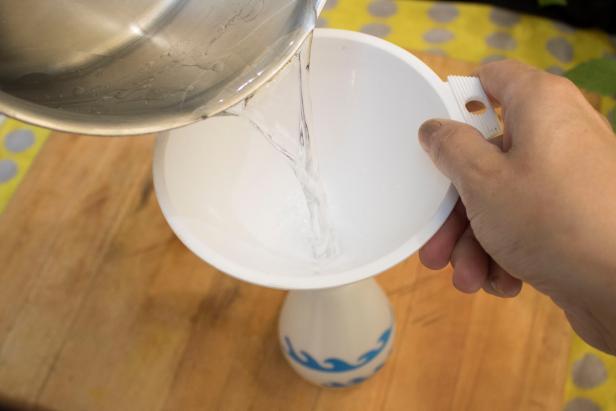 How to Make Your Own Sea Salt Hairspray
Test it out. You can use this spray whether your hair is wet from a shower or already dry and in need of a texturizing product. After misting the product, brush it through to distribute it as thoroughly as saltwater would permeate your hair at the beach. I've used my fingers to comb through and find that it offers a more casual "windblown" look. Your hair will immediately feel more textured thanks to the salt, but conditioned to the touch due to the aloe and coconut oil. Once the spray has dried in your hair, we think you'll agree that this is the best that "salt water hair" could be.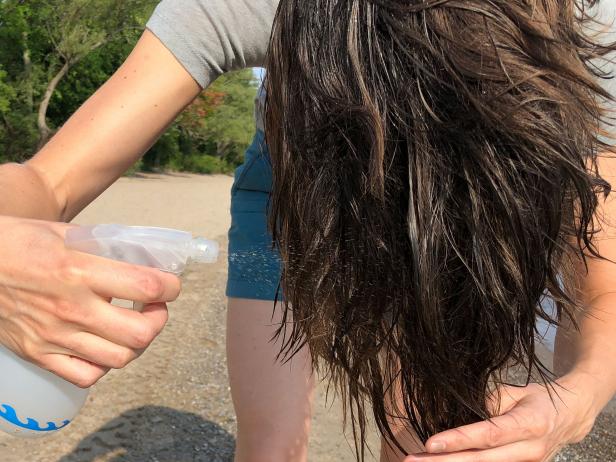 How to Make Your Own Sea Salt Hairspray