Easy-to-Make Magnetic Letters for Kids
Make ABC magnet letters (and symbols!) using recycled cardboard. These durable, pretty, fabric-covered letters are perfect for home, school or car trips.
Cardboard is an easy-to-come-by material, and it works really well as a base for handmade magnetic letters. It's lightweight, easy to work with, and endlessly customizable. In addition to making your own ABCs, get creative with other symbols such as hearts, stars or even a number sign (#) to appeal to everyone, especially that hashtag-loving preschooler. Great for home, for school, and for the car (bring along a baking sheet as your play surface). Hands-on play, every way, every day!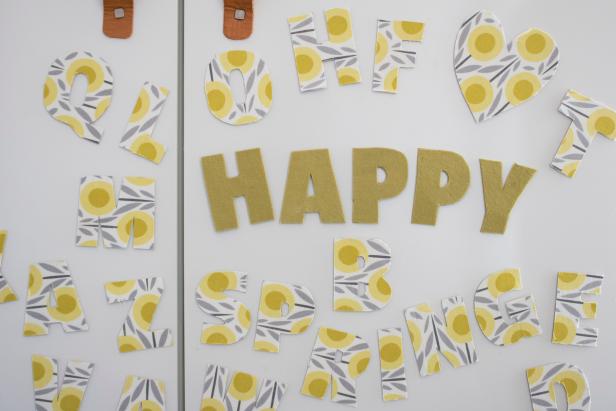 How to Make Cardboard ABC Magnet Letters
Make HAPPY magnet letters the easy way using cardboard and fabric.
cardboard
fabric
spray adhesive
scissors
utility blade and cutting surface
magnetic tape
Cardboard is great for this project because it's lightweight yet durable, and easy to come by. If you don't have access to a single flat sheet of cardboard, consider recycling cereal boxes, or other packaging straight out of your pantry. This is as good of a time as any to point out that you don't have to cover the cardboard with pretty fabric – you can also let the kids finger paint on it, glue layers of colorful paper, go absolutely wild with glitter, whatever you're feeling! It's your project, have fun with it.
If you're using fabric like I did, trim the material to a size that overhangs the cardboard, and coat the cardboard with spray adhesive. Lay the fabric on top, and smooth it out. Let it dry (preferably outside and preferably overnight so that the smell of the adhesive can dissipate).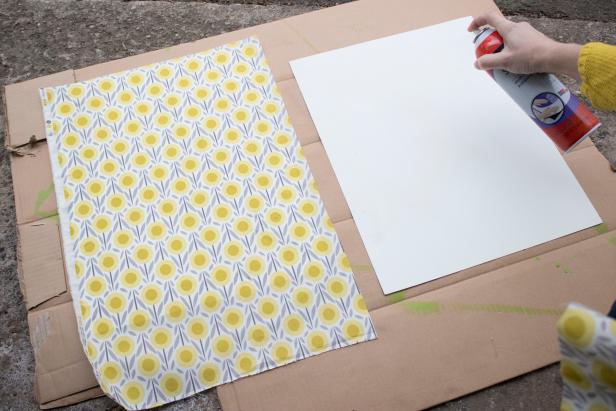 How to Make ABC Magnet Letters
If you want a blocky typeface, use this free download to make it easy. But if you have a different font in mind, lay out your A-B-Cs in a word processor, adjust the type size so they measure 2"-4" high, and save the file as a PDF. Before you print, flip the orientation of the file so that the type reads in reverse – you'll need to do this if you intend on gluing or taping the ABCs to the backside of the cardboard sheet so that the fabric side.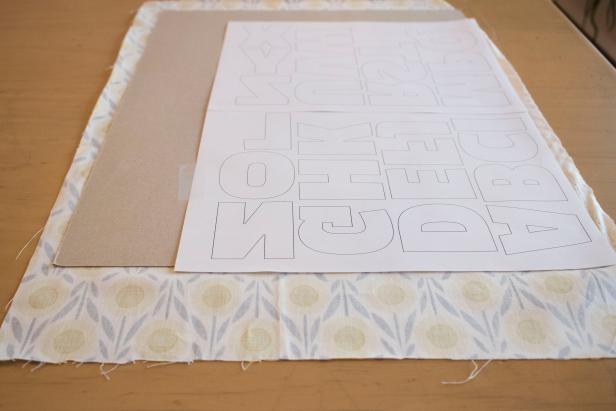 How to Make ABC Magnet Letters
Following the outline of each letter, use scissors to trim the cardboard. Use a utility blade to cut the centers out of letters. Create duplicates of letters that your kids will get more use of, such as letters in their name or vowels.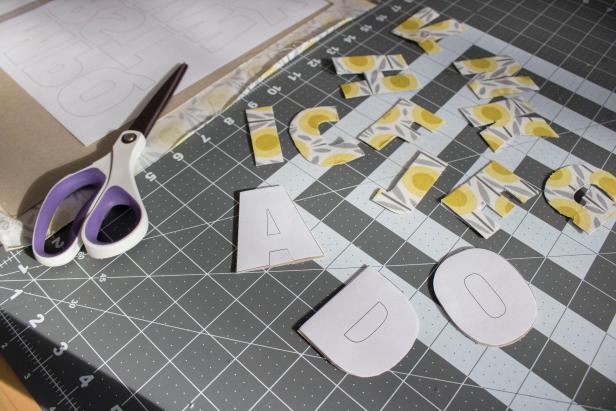 How to Make ABC Magnet Letters
Individual magnets can be glued to each letter, but adhesive-backed magnet tape is a faster alternative.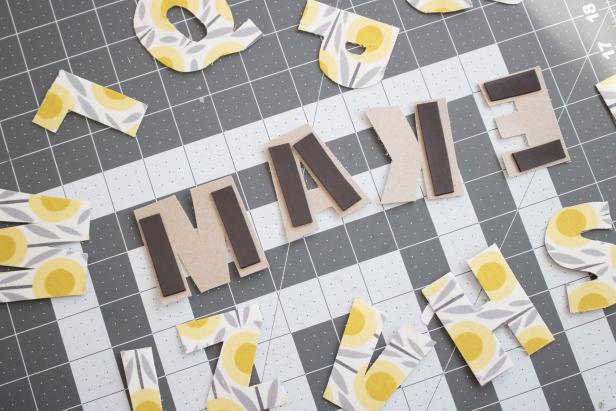 How to Make ABC Magnet Letters
The cardboard is so lightweight that it won't take much to keep these magnets attached to your fridge/cabinet/magnet craft center. Let the kids play and learn!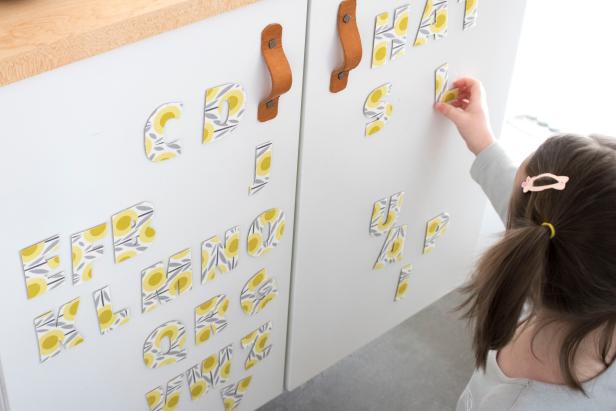 How to Make ABC Magnet Letters