Preserve the colors of the season with a simple-to-make flower press.
We're sorry, there seems to be an issue playing this video. Please refresh the page or try again in a moment. If you continue to have issues, please contact us here.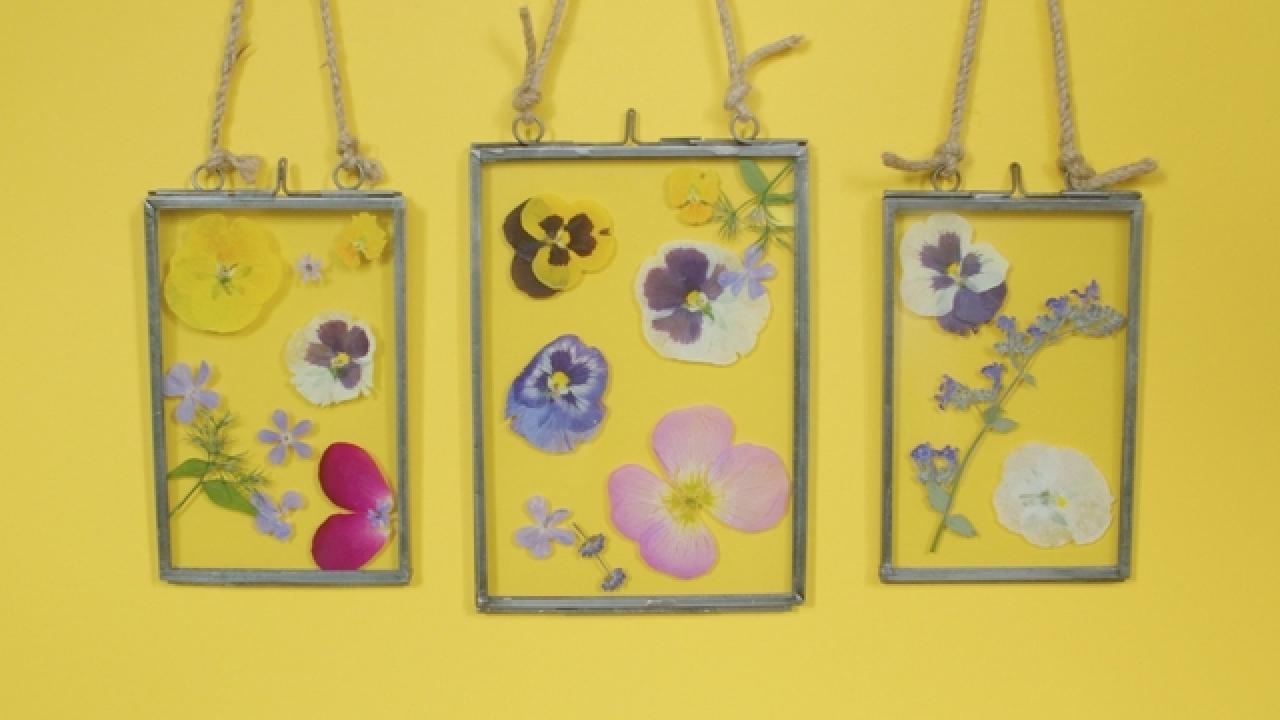 (2) 11-inch-square pieces of wood
paint or stain (optional)
sandpaper or sanding block
watercolor paper (or other quality paper)
(4) 1/4-inch-20 wing nuts
(8) 1/4-inch flat washers
clear frames or shadowboxes
Clamp two pieces of wood together and drill holes 1/2 inch in from all corners. Sand holes smooth. (You can paint or stain the wood if you like, or leave natural.) Cut cardboard pieces to fit inside the wood pieces. Cut paper to same size.
Assemble Press and Add Flowers
Add washers to bolts and insert into the bottom piece of the press. Place cardboard piece on press, then paper, blooms, another piece of paper, and another piece of cardboard. Continue layering, allowing the blooms to touch the paper only. Finally, lay the other wood piece on top, attach washers and wing nuts to bolts, and tighten the top down.
Let dry for about two weeks. After two weeks, remove the wingnuts, washers and top and then carefully remove the layers of cardboard and paper.
Use tweezers to carefully remove the pressed flowers from the paper, and place in frames or shadowboxes, or use in the craft of your choice.