How to Dip Dye Marshmallows
Dye marshmallows instead of eggs this Easter.
One bag (20 ounces) jumbo marshmallows
1/4 teaspoon gel food coloring in pink, teal, yellow and purple
1 2/3 cup water
edible gold or silver leaf (optional)
1. Place 1/4 teaspoon of each food coloring in separate cups. Add 1/3 cup water to each cup and stir until the gel food color is dissolved and a consistent color is achieved (Image 1).
2. Dip one end of a marshmallow into a cup (Image 2). Remove and gently pat away excess moisture with a paper towel. Dip the other end of the marshmallow into a different color. Remove and place on a wire rack to dry. Repeat with remaining marshmallows, experimenting with different color combos and patterns (Image 3). Note: Wear disposable gloves to avoid staining your hands.
3. Pick up a small amount of gold leaf using a skewer, tweezers or the end of a paintbrush, and gently place it on the surface of the marshmallow (Image 4). Allow the marshmallows to dry completely.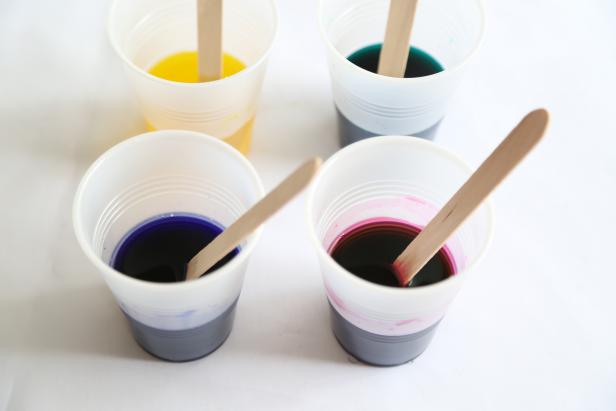 Heather Baird SprinkleBakes.com
Image 1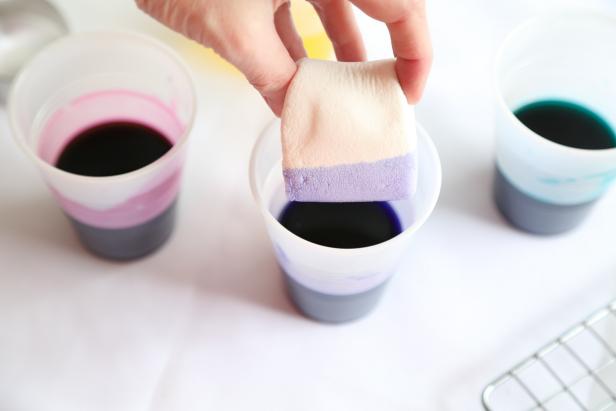 Heather Baird SprinkleBakes.com
Image 2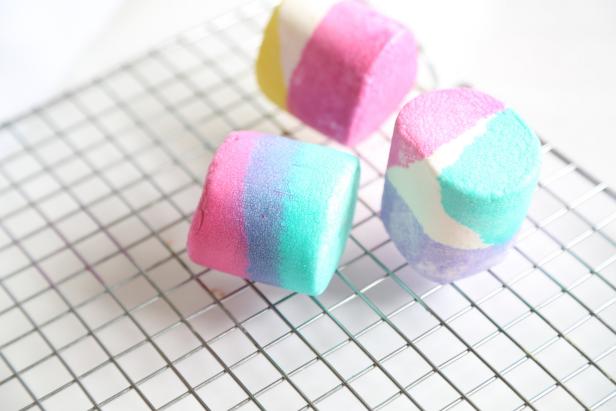 Heather Baird SprinkleBakes.com
Image 3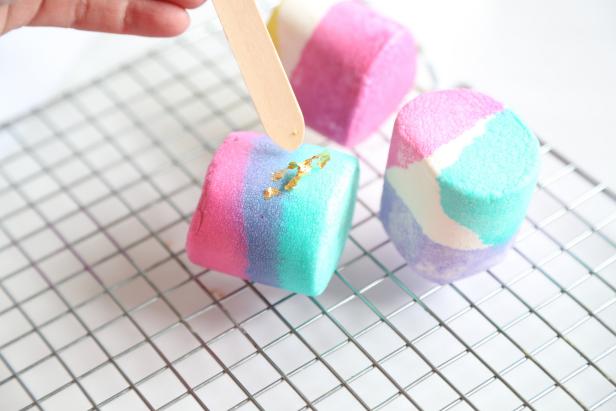 Heather Baird SprinkleBakes.com
Image 4