Turn treasured photos into sentimental, handmade gifts for family and friends.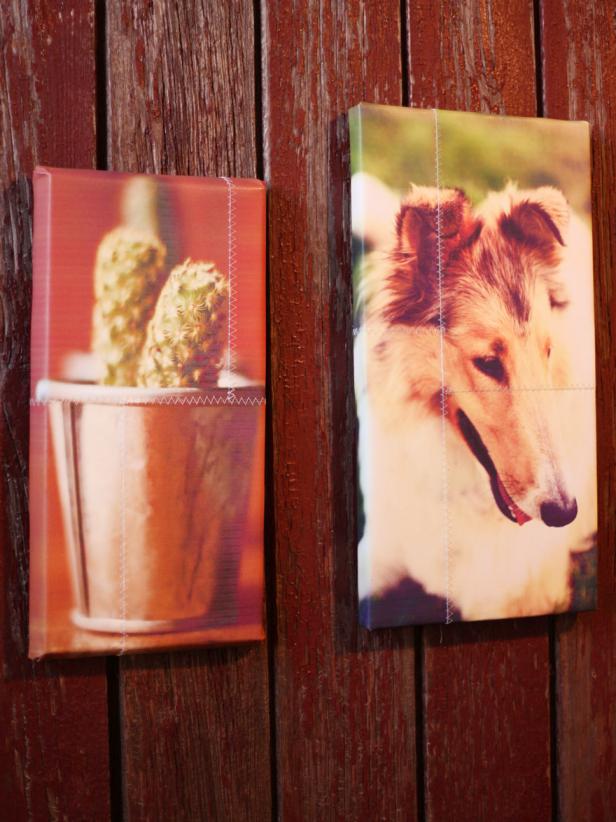 Custom Canvas Photo Art
Turn treasured photos into ready-to-hang artwork by printing the images onto canvas photo paper then stretching the fabric over a wooden frame. Get step-by-step instructions.
digital photos
canvas photo printer paper
optional embellishments: gel mediums, rhinestones, paints or decorative threads
empty wooden frames
staple gun
sewing machine or needle and thread
Print photo onto canvas paper. Size photo so it fits on one sheet, which will cover a 5" x 7" frame, or use a photo program to expand image onto multiple sheets for a larger finished project.
If printed on multiple sheets, piece together for a tiled look and hand stitch or use sewing machine to connect. Be creative and make stitching part of the design with colored threads or zigzag pattern.
Wrap photo around wooden frame, stretch taut and staple fabric to back of frame. As you're stapling, alternate sides and continue to pull tight for a taut finished canvas.
Add a special touch by embellishing canvas with painted areas, clear gel mediums or 3-D objects, such as rhinestones, ribbon or found objects.