How to Easily Make Yogurt in a Slow Cooker
Definitely the easiest way to make a bulk batch of your favorite DIY yogurt.
My obsession with homemade yogurt began a few years ago, and I haven't looked back. The process is so easy – whether or not you use a slow cooker – you can always have a healthy breakfast option on hand. I keepa supply in various textures, thinner like kefir for smoothies, and thicker, like Greek yogurt or Icelandic skyr, when I want to top it with granola and fresh fruits. The tried-and-true slow cooker recipe is below, and I encourage you to give it a try.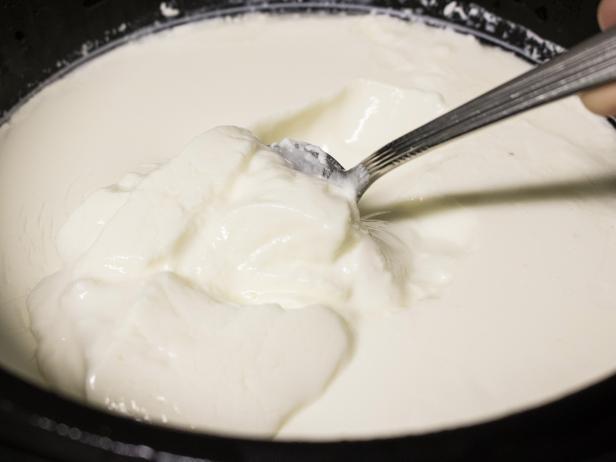 How to Make Yogurt in a Slow Cooker
slow cooker
1/2 gallon of milk, store-bought and commercially pasteurized
3 tablespoons of plain yogurt with live cultures
measuring cup
large towel (such as bath towel)
cheesecloth (several layers thick)
large bowl
rubber band or tape (to secure the cheesecloth to the bowl during straining)
Start the process by emptying the full half-gallon of milk into your slow cooker. Heat it on low for 2 hours. (Here's a tip: Start the process around 7pm, so that you can wrap and set the heated milk before bedtime, and wake to a crock of yogurt that's ready to scoop into a morning smoothie.)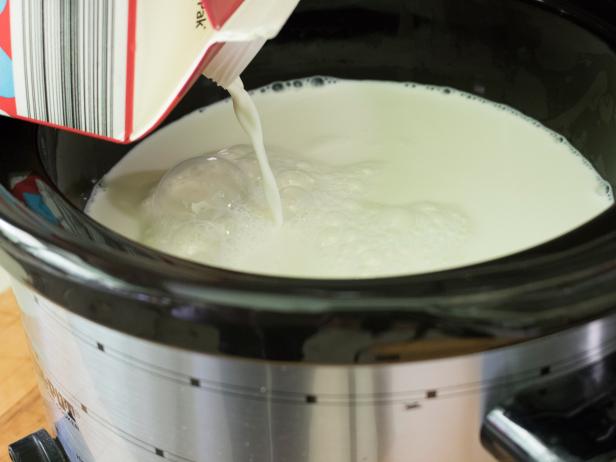 How to Make Yogurt in a Slow Cooker
The benefit of using a slow cooker? It requires less supervision than if you were heating the milk on the stovetop, which may faster but requires constant attention so it doesn't burn.
By using pasteurized milk, you can rest assured knowing that the milk has already been brought up to a high temperature to kill bacteria. The slow cooker won't bring the milk up to 180-degrees Fahrenheit, which many tutorials suggest you do to make milk turn into thick yogurt, but two hours into heating, the hot milk in my slow cooker had reached about 152-degrees fahrenheit, and that was enough. As long as the milk is heated above 110-degrees Fahrenheit, your yogurt will be a success.
After two hours, use a ladle to pull a cup of the hot milk into a measuring cup, and mix in three tablespoons of the existing yogurt with live cultures.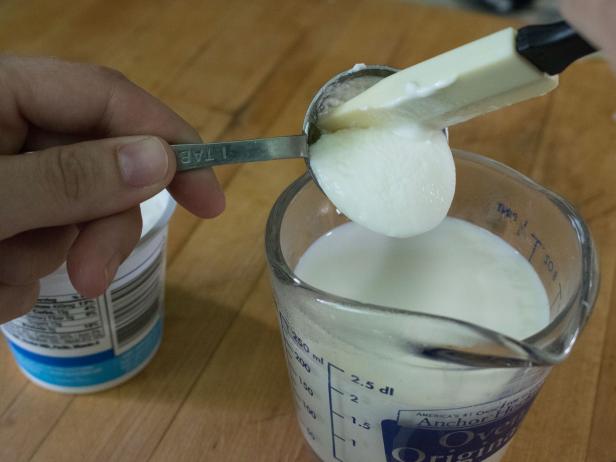 How to Make Yogurt in a Slow Cooker
Pour that mixture back into the slow cooker, and stir it in with the remaining hot milk.
At this point, turn off the slow cooker, unplug it, and wrap the entire small appliance in a large towel to help seal in the warmth. Transfer it to a space in your home that isn't drafty, so it can sit uninterrupted for eight hours. (If it fits, putting it in the oven is a good solution). The live cultures will be busy doing their job in the warm milk environment.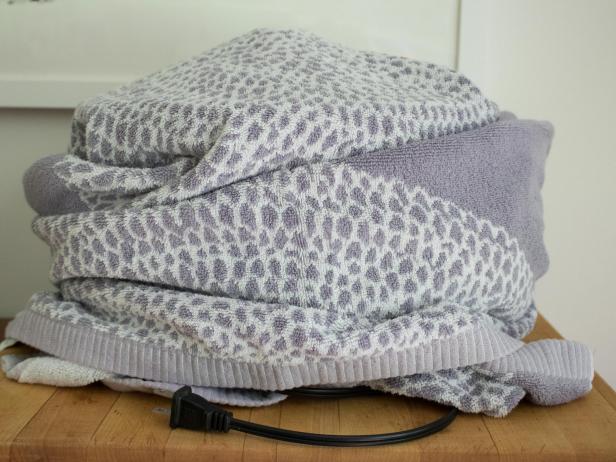 How to Make Yogurt in a Slow Cooker
After eight hours (rise and shine!) unwrap the towel and peek inside. Give it a stir, and see how thick the yogurt is. If you don't stir it in too much, you might be able to use the ladle to scoop some of the whey off the surface of the yogurt. (Don't throw away the whey! It's laden with protein and can be used in lots of recipes.)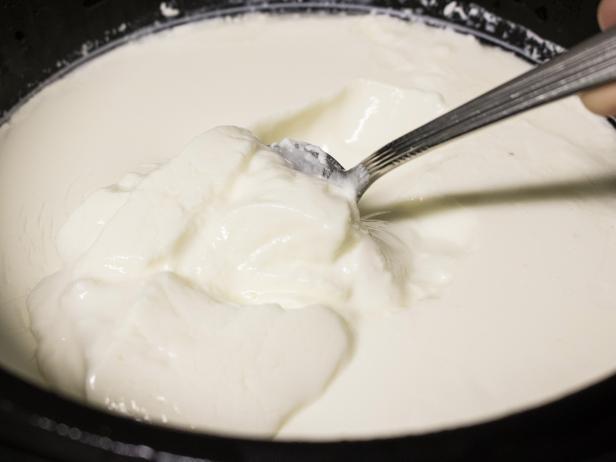 How to Make Yogurt in a Slow Cooker
At this point, you can scoop a bit of the warm thickened yogurt into your morning smoothie, or chill it for future use.
We prefer to chill it for several hours in the refrigerator, before using the cheesecloth to strain away more whey and have an end product of thickened yogurt.
Keep in mind that the more layered your cheesecloth, the better, and the more whey you remove from the yogurt, the thicker your yogurt will become (that's the difference between greek yogurt and normal yogurt).
How to Make Yogurt in a Slow Cooker
Once strained, scoop what hasn't filtered through the cheesecloth and seal it in a fridge-friendly container. Keep it on hand for a week for freshest results (ours lasts longer). When it's time to make more DIY yogurt, you can reuse three tablespoons of the remaining homemade yogurt, as it contains live cultures. Yogurt forever!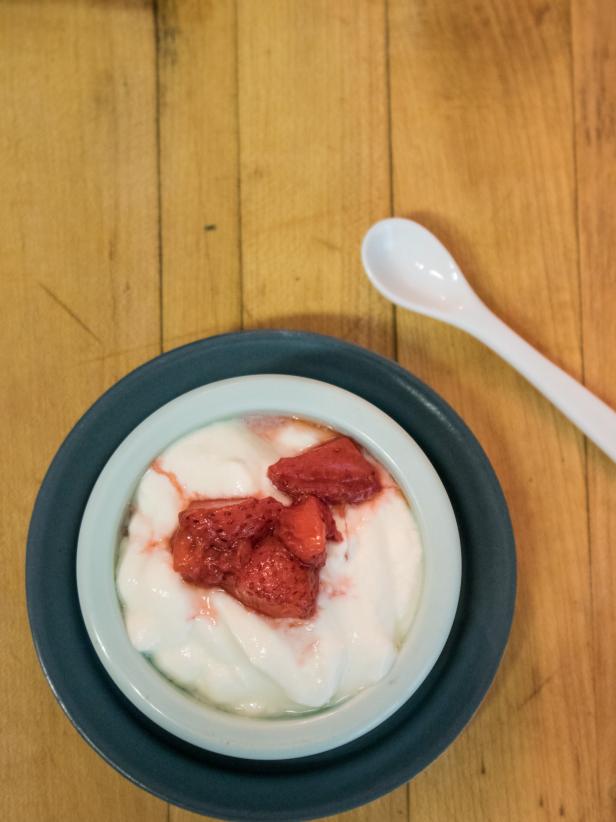 How to Make Yogurt in a Slow Cooker
Simple and delicious, these yogurt granola parfaits are quick and easy to put together. The layered presentation is not only pretty but functional to ensure a mixture of all the ingredients in each bite.