4 Tips for Decoupaging Furniture
Add a new look to a furniture piece with fabric or color copies.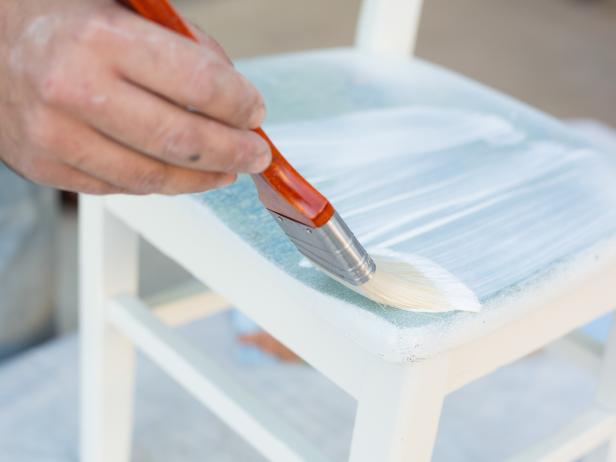 BPF_original_map-decoupage-chairs_step-4-apply-decoupage-glue_h
Step 4: Apply Decoupage GlueApply the decoupage glue directly to the surface of the chair using 1 ½" paint brush. Be sure to create even, thin layers covering entire sections of designated map-covered areas. Allow the glue to tack up (around 30 seconds to 1 minute) to avoid wrinkles and bubbles.
You can dress up furniture with your personal style by decoupaging fabric or color copies onto it. Here are some ideas for achieving the look you're after:
1. Make color copies of your favorite fabric if you want to scale down the size or change the brightness.
2. For a tiled look, color-copy the fabric and cut into 4-by-4-inch tiles. Create a "grout" effect with flat black paint mixed with sand. Finish with a clear coat.
3. Soak fabric in bleach to tone down bright colors. Cut out individual pieces of the pattern and arrange as desired.
4. To cover a tin desk, start with the largest surface first. Apply a coat of spray adhesive, lay the fabric down and trim under the edge. To cut precise lines around the drawer edges, coat the fabric first with decoupage medium. Once dry, it'll be stiff and much easier to trim.