3 Ways to Personalize Baskets
Give your old baskets a new, stylish look by dressing them up with pom-poms, tassels and paint.
We're sorry, there seems to be an issue playing this video. Please refresh the page or try again in a moment. If you continue to have issues, please contact us here.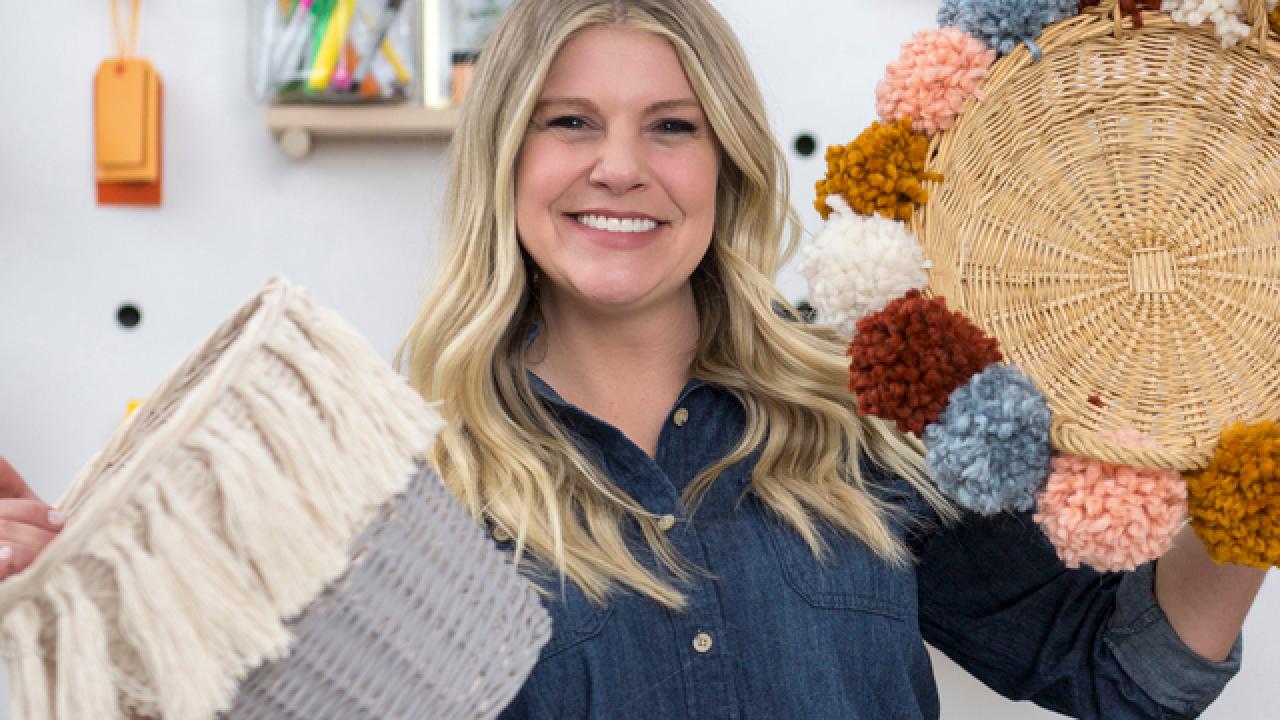 (3) woven baskets
acrylic paint in complementary colors
paintbrush
thick yarn in complementary colors
plastic yarn needles
small piece of scrap paper
cotton twine
scissors
Make a pom-pom by wrapping thick yarn around four fingers 50 times. Loop a separate strand through the middle, tie tightly and cut the loops open. Trim.
Thread the pom-pom strand through the yarn needle and thread through the weaves of the basket. Tie tightly to attach. Tip: To make it easier to thread the yarn, fold a thin piece of paper in half, loop the closed end through the needle and push it to make the hole larger. Place the end of the yarn through the paper, and pull the paper and yarn through.
Paint the bottom half of the basket with acrylic paint using a paintbrush, and let dry.
To make your tassels, cut a cardboard square to the size you want your tassels to be. Wrap cotton twine around it about 30 times. Next, thread another piece of twine through and tie a knot at the top temporarily. Cut another piece of twine, and tie it close to the top to make a loop. Cut the other end of the circle to finish the tassel. Trim off the original piece of twine you tied at the top.
Thread needle with a long piece of twine, and weave through the top of the basket. Tie a knot to keep it secure. Add two tassels onto the needle at a time, and attach to the basket until you're finished.
Trim the ends of the tassels to even them out.
Freehand or trace patterns onto the basket with acrylic paint.