Classic Creamy Banana Pudding Recipe
This tiny banana pudding is just the right amount of comfort food and is the perfect end to a delicious meal.
3 cups cold milk
1 package vanilla flavored instant pudding
1 box mini vanilla wafers
2 bananas, sliced
whipped cream
Prepare the vanilla pudding with milk and refrigerate to thicken according to the directions. Crumble the wafers leaving 8 whole to garnish the finished dishes.
Add thin layers to the shot glasses of wafers, pudding, and then banana. Repeat the layers once more, twice if your glasses are tall enough. Refrigerate for at least 3 hours.

Top the chilled desserts with whipped cream and a whole wafer garnish.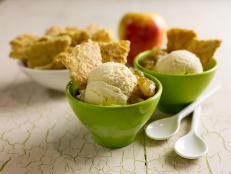 Go from simple ice cream to spectacular sundae in just a few steps. Transform plain vanilla with apple pie filling and top with crispy cheddar pie crust shards for a delightful dessert.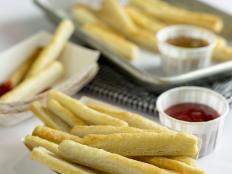 Take a new spin on fries. These sweet and savory pie fries are light and crispy, yet still sturdy enough for dipping in some cherry "ketchup."