Reindeer Bubbles Cocktail Recipe
This colorful and fizzy champagne drink will delight all your holiday guests.
champagne or Prosecco
green rimming sugar
pomegranate seeds
pomegranate syrup (1/2 simple syrup* and 1/2 pomegranate juice)
*Simple syrup is equal parts sugar and water heated to slowly make a syrup. For this recipe, use 1 cup sugar and 1 cup water.
1. Take a small plate, and pour a drizzle of pomegranate syrup on the plate.
2. Then, take another plate and pour some of the rimming sugar on it.
3. "Dip" the rim of the champagne flute in the syrup so that it just coats the rim and does not drip down.
4. Now dip the flute onto the sugar. It will line the glass with a green edge.
5. Spoon a teaspoon of pomegranate seeds into the bottom of a champagne flute.
6. Pour two teaspoons of pomegranate syrup over the top of them.
7. Pop open the champagne and pour until the level is about a 1/2-inch below the sugar rim.
Recipe courtesy of Watson's Catering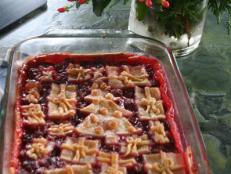 For a simple dessert to serve this season, try this cherry pie and share a tradition with a singing star.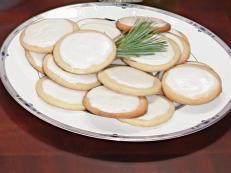 This holiday cookie classic is from singer Trisha Yearwood's collection of home-cooking recipes.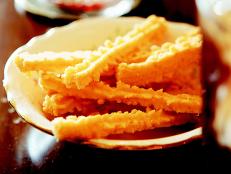 Satisfy your cheese craving with this easy appetizer — made by singer Trisha Yearwood — that's perfect for holiday entertaining.