Grilled Mexican Corn Recipe
Topped with spices, lime and Cotija cheese, this recipe will give a little extra flavor to the traditional grilled corn on the cob.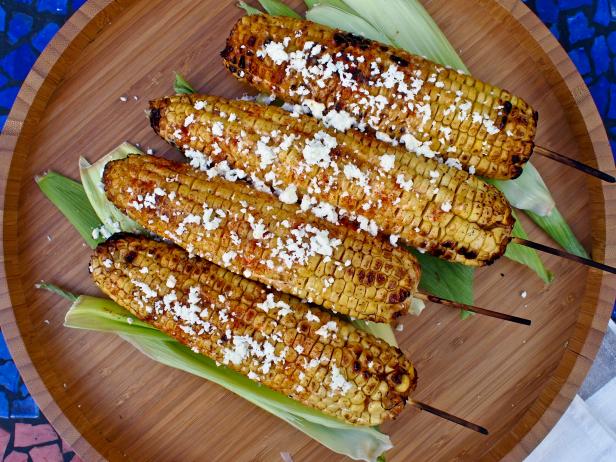 Grilled Mexican Corn
Grilled corn gets served up Mexican style with a dusting of cheese and chili powder.
Kristin Guy, Dine X Design
6 ears of corn
2-3 tablespoons ancho chili powder
1 stick of butter
6 limes
Cotija cheese
salt and pepper
1: Remove husk and silk from corn and skewer with a bamboo stick. Generously coat with butter, ancho chili powder, sprinkle of salt and lime juice (Images 1 and 2).
2: Cover the cobs in tin foil and place on the grill for 25 minutes, occasionally turning on each side (Image 3).
3: Serve with an extra squeeze of lime, ancho chili powder and Cotija cheese (Image 4).