HGTV Green Home 2009: Details About Each Room
The HGTV Green Home team reveals stories behind the home and landscape design.

Wondering where we found that gorgeous print in the lounge? Curious about the interior designer's inspiration for the casual-chic master bedroom? Discover all the inside details right here: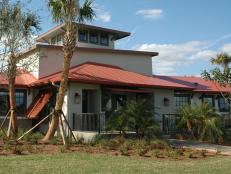 Learn more about the green features and eco-friendly aspects of the HGTV Green Home 2009 at HGTV.com.