Best Use of Pattern Texture
Daring spaces where wallpaper, fabrics or materials push design boundaries ... in a good way.
And the award goes to... Sadie Sanchez Johnson, winner of the best use of pattern or texture category.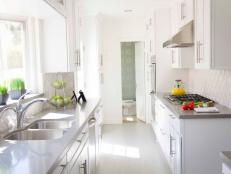 You won't believe it's the same space — talented designers transform shabby "befores" into chic "afters."