Can't Move to Waco for Your Own 'Fixer Upper' Reno? This Is the Next Best Thing
Admit it: You've thought about moving cross-country for a chance to get a Chip and Joanna home makeover. Here's another option. 
After a marathon Fixer Upper sesh, we've all been here:
And this mug basically sums up our collective Joanna obsession.
But, if you're not quite ready to pack up the whole family yet, pack a weekend bag instead: You could rent out Joanna's favorite Fixer Upper to date.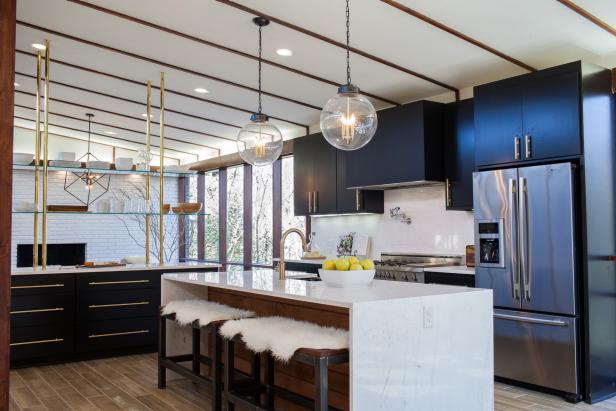 Renovated Modern Kitchen
Walls were removed to expose the formerly enclosed kitchen, freeing up more space and creating an open but elegant floor plan.
More of a "go out for breakfast" type? Head to the Magnolia Silos' food truck park for some local coffee...
For the full Fixer Upper experience, time your trip with the next Round Top Antiques Fair. Make the two-hour journey armed with Chip and Joanna's tips for getting the best deals:
Getting a Deal at Round Top
02:28
Chip and Joanna wheel and deal for bargains at the Round Top antiques show.
Plus, check out our handy Fixer Upper style gallery to make your list of have-to-haves.
Hit the flea market for Fixer Upper-inspired finds. 
A vintage screen door can totally replace your checked bag on the trip home. Hang it on the wall while you binge on your new favorite episode..and every other episode, of course.