Chip and Joanna Create a Second-Chance Country Home
Chip and Joanna help a couple with visions of the country life create a dream home with a European farmhouse feel.
After years of living the downtown lifestyle (well, downtown Waco, that is), homebuyers Jordan and Rachel want to get back to a greener, simpler life and move to the country with their three kids. After an initial contract on a country home falls through, Chip and Jo are determined to give them a second shot at their dreams, helping them find the land, home and lifestyle that they're in search of. The search proves interesting, and the home the clients eventually select comes with some, um, "eccentricities" — but our intrepid renovation pros have big ideas and a few tricks up their sleeves.
In the kitchen redesign it's all about country charm and warmth — while still staying true to the clean-and-simple aesthetic that's Joanna's forte. Exposed wood, a custom island (courtesy of furniture artisan Clint Harp), frosted glass and a non-standard combo of backsplash tile all come into play in creating a new kitchen with style and originality.
Our clients really wanted a European farmhouse feel. One of the elements I really wanted to draw out was the backsplash. You can see the distress on [the tiles] … It really has a fresh style about it, but it has that aged look that adds to the character of this kitchen.
Joanna Gaines
In a breach from Chip and Jo's familiar merging-of-spaces protocol, this project ultimately involves closing off a portion of an existing great room to create a private, customized office space for the clients. A massive antique cabinet and pair of vintage doors help define the character of the newly created space.
When it comes to kitchen cabinetry — whether to go glass-front or closed-design; that is the question. In a web-exclusive clip that you'll only see here, Joanna shares tips for choosing among cabinet styles and details based on the specific needs and aesthetic of the space.
We're sorry, there seems to be an issue playing this video. Please refresh the page or try again in a moment. If you continue to have issues, please contact us here.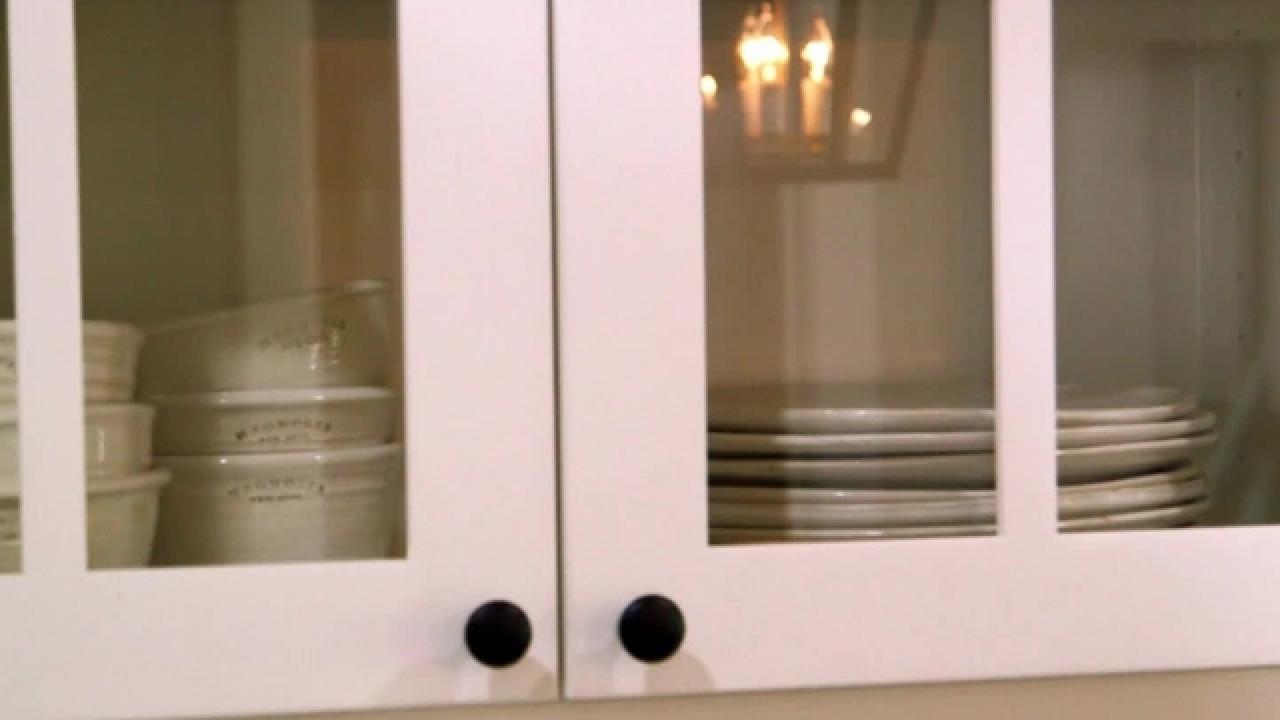 The Fixer Upper episode "Second Chance at a Country Home" premieres March 7 at 9|8c. Be sure to check back here to take the photo tour and see more web-exclusive "Design on Her Mind" videos, featuring Joanna's design advice and inspiration.
"Skinnylap" makes a guest appearance as Chip and Joanna help a couple returning to Waco, Texas create a stylish home on a tight budget.