A 'Fixer Upper' With Italian Flavor
Joanna and Chip add a helping of Italian rustic to a bland suburban home in an impressive renovation for a California couple.
Jenny and Ramil are moving from Northern California to Waco, Texas to be closer to family. Jenny wants a fixer-upper they can customize to create a dream home with rustic Italian flair. Ramil is not so sure. He's thinking something in the move-in-ready category. But he's open to a project house and, with Chip and Joanna's encouragement and boundless enthusiasm, is persuaded to come along.
The clients, who have four young kids, are looking for a lot of space and a big yard. Their wish list includes four bedrooms, an open concept floorplan and some sort of playroom for the kids. With a budget of $425,000 and a fairly focused design preference, Chip and Joanna's wheels start to spin.
The house they settle on hits most of the desired marks but, at the outset, is anything but open-concept. Plain and boxy would be more apt descriptors. But for team Fixer Upper, that's not a problem.
Our clients really wanted a rustic Italian feel, so I wanted to really be purposeful on all the design that we implement — whether it's the really pretty pendant lights or a really unique handmade backsplash. All of these elements, I think, make it feel just warm and inviting.
Joanna
After formulating an innovative floorplan update, Joanna's thoughts turn to how to reinvent and soften up some stark and ordinary spaces, creating a vibe that's both warm and spacious. Some structural modifications, like vaulting the ceilings and antique wood beams, create a whole new sense of space, but it's attention to smaller details — like arched interior French doors and a European country-style built-in — that ultimately deliver the warmth.
A key part of this particular renovation is the conversion of a garage and storage space to create several all-new spaces. Check out this web-exclusive "Design on Her Mind" clip where Chip and Joanna discuss how garage conversions can be the most lucrative and value-adding part of a home renovation.
We're sorry, there seems to be an issue playing this video. Please refresh the page or try again in a moment. If you continue to have issues, please contact us here.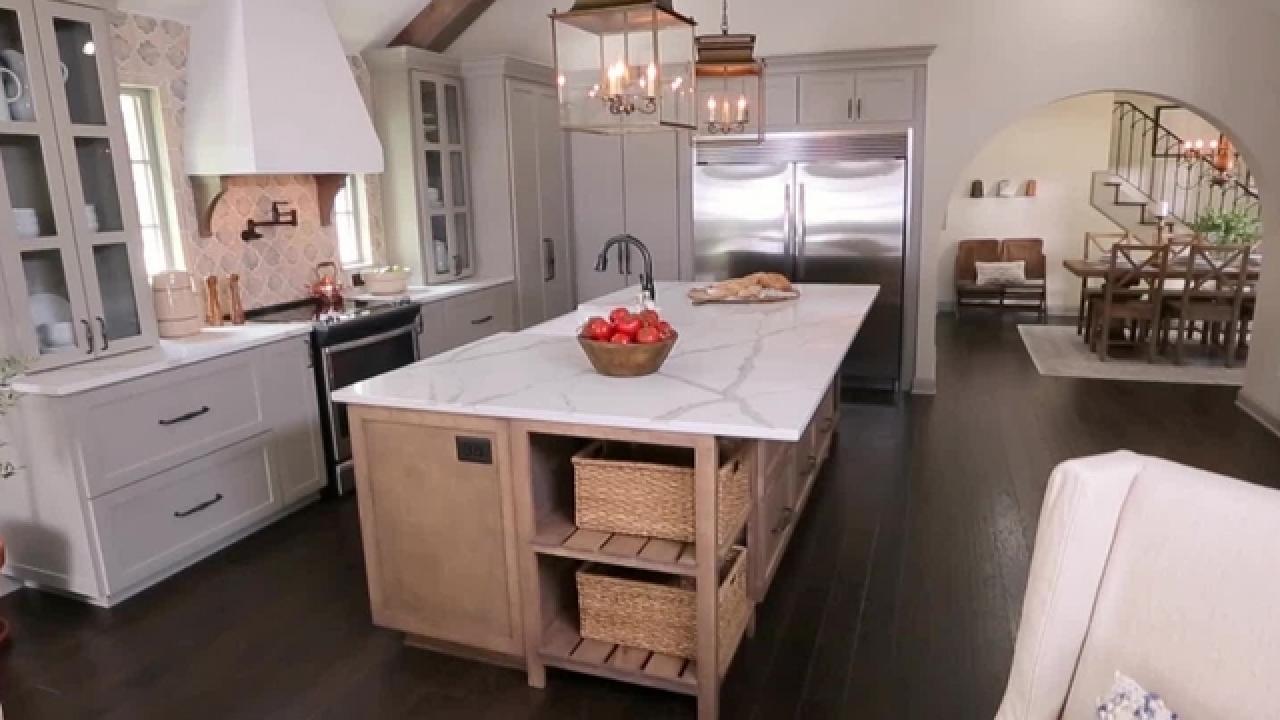 The Fixer Upper episode "Rustic Italian Dream Home" premieres on March 14 at 9p|8c. Be sure to check back here to take the photo tour and see more web-exclusive videos featuring Joanna's design advice and inspiration.