7 Tiny Homes That Will Spark Your Sense of Wanderlust
Pack your bags now, because after seeing these tiny homes, you'll never want to go back.
After binge watching shows like Tiny House, Big Living, I'm a little envious of people who live in smaller structures. Not only do they manage to organize their lives into less than 300 square feet (a girl can dream), but they also have the freedom to explore some pretty unique parts of the country. With a house on wheels, who wouldn't want to travel everywhere?
To kick off National Great Outdoors Month, here are 7 tiny homes that boast truly impressive views — and that will inspire the adventurer in you.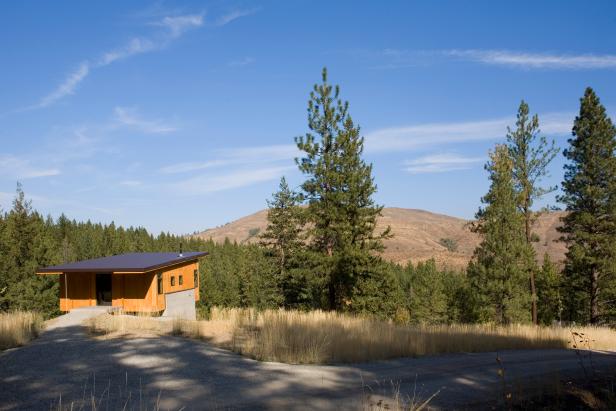 Tiny Cabin Is Nestled in the Wilderness
This small cabin is tucked into a hillside in Methow Valley, Wash. Rolling hills and endless pines surround the home, creating a true wilderness retreat.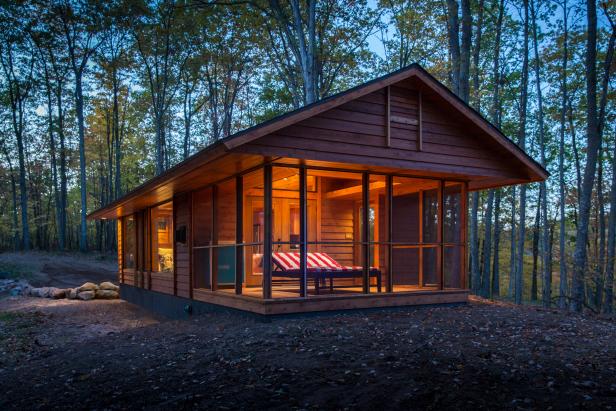 Screened Cabin Porch Creates Indoor-Outdoor Feel
With a fully screened porch, this cabin allows homeowners the pleasantries of being indoors with the feel of being outdoors. Warm lighting illuminates the home at night.