Take Your Outdoor Space From Summer to Fall in Just a Few Hours
Prep your entry for seasonal guests with these quick tips.
With summer fading away and fall on the horizon, it's time to get your home ready for the season — both inside and out. Autumn is the perfect time to show some love to your home's exterior and mark off those lingering items on your to-do list. And just think, once you've planted that final fall bulb, you can celebrate with our honey bourbon cocktail.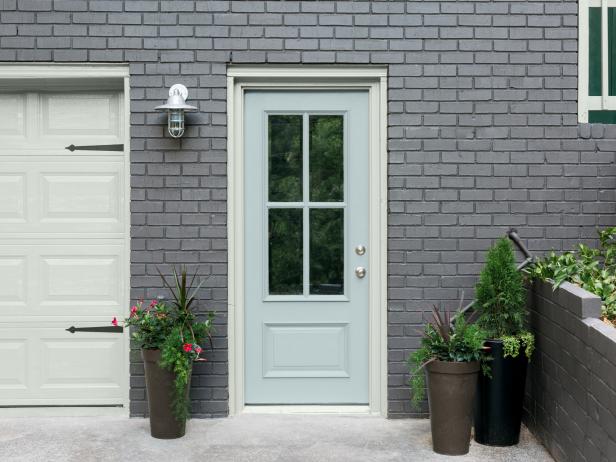 Exterior Trim in Muted Beach Tones and Faded Aqua
Bring a tranquil look to your exterior by adding muted color to your trim and shutters. Washed-out, glassy beach tones such as faint blue-gray and faded aqua work well with dark and light exteriors. Colors Shown: Sherwin Williams Sea Salt and TradeWind
Flynnside Out Productions
What Color Should You Paint Your Exterior Trim? Here Are 10 Colors to Try Out
See All Photos
DIY a Fall-Inspired Wreath
Craft Your Own Welcome Mat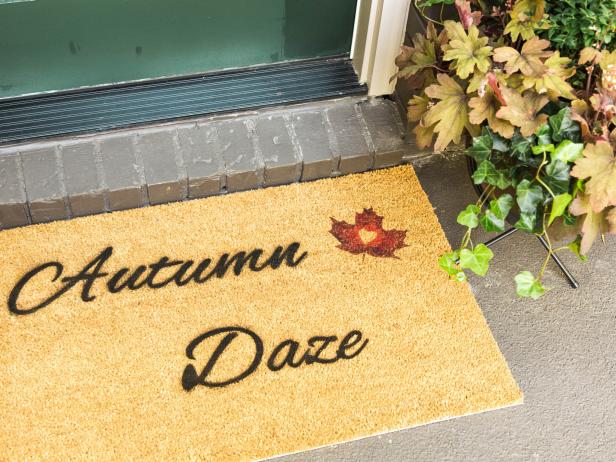 Greet Guests With a Fall-Friendly DIY Doormat
Guests will appreciate a clever greeting on a fall-friendly doormat. We made this one with some craft paint and stencils!
Flynnside Out Productions
Looking for even more fall-perfect ideas? Head over to HGTV Fall House for seasonal makeovers, tips, DIYs and recipes.