Gild All the Things! (Except These 3 Things)
Give a golden touch to (almost) all of your favorite things.
As a James Bond fan, I love (secondary) Bond Girl Jill Masterson from the 1964 film Goldfinger. In the film she was painted in head-to-toe gold paint which led to skin suffocation and her character's untimely death. This goes under the "what not to gild" category.
I'm like, "What can I dip in gold paint?" If you're in the "METALLIC ALL THE THINGS!" camp like me, then here's a guide to what can and cannot handle the power of liquid gilding. That stuff is powerful, y'all.
Will It Gild? Find Out!
00:28
We test out materials to find out which ones gild and which ones don't.
14 Perfect Gilded Projects
Gilded Feather Necklace
02:42
Learn how to make a chic, metallic feather necklace.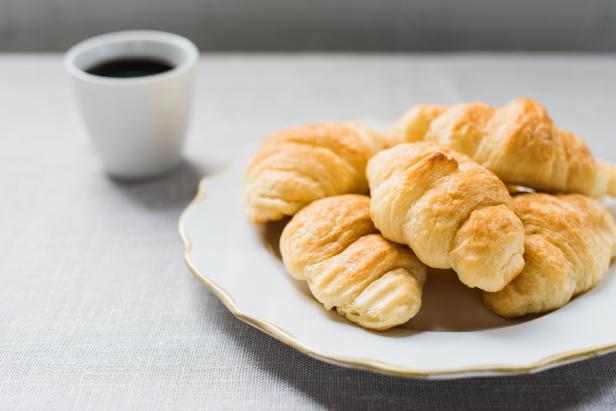 Update a Basic White Plate With a Gilded Edge
Create the look of a glided edge by using a gold metallic paint pen.
Rustic White Photography, LLC
Hand-Dipped Flatware
01:42
Create party-ready flatware with liquid gilding.
Dress up a wooden tray with a painted stencil design, creating a one-of-a-kind accessory.