Macrame for Dummies: 5 Easy DIYs for Newbies
The textural, macrame and weaving trend is still going strong, and we want to help you get in on the action. Even if you're not a DIY ninja, you can still create your own version of these 70's-inspired decor staples with one of our easy DIY projects. Note: Beaded curtains, patchouli perfume and lava lamps are totally optional.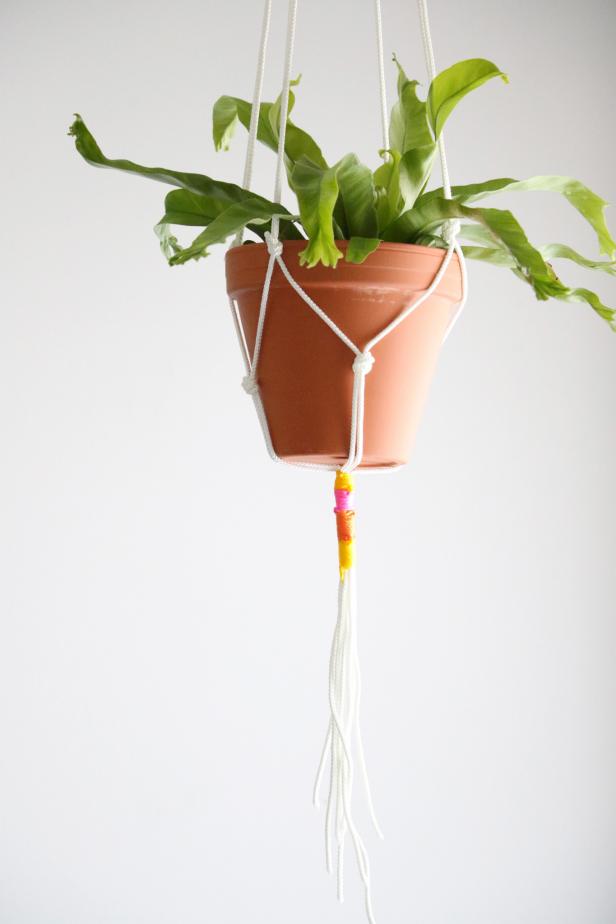 Macrame Plant Hanger
Using all supplies from the hardware store, make this easy hanger to display your favorite plant.
When most of us think of macrame, the first thing that comes to mind is usually a plant hanger. While you can quickly get into the realm of super-duper complicated with these sorts of projects, this version uses standard materials from your hardware store and is perfect for the beginner. If plants aren't your thing, try using your plant hanger for a bowl you put fruit in or hang in your bathroom next to the sink to use for extra storage.
This is a simple take on the classic macrame wall hanging with a colorful twist. Using brightly colored cording modernizes the look of your wall hanging, and you can easily replace the bright pink with any color that works for your space.
We're sorry, there seems to be an issue playing this video. Please refresh the page or try again in a moment. If you continue to have issues, please contact us here.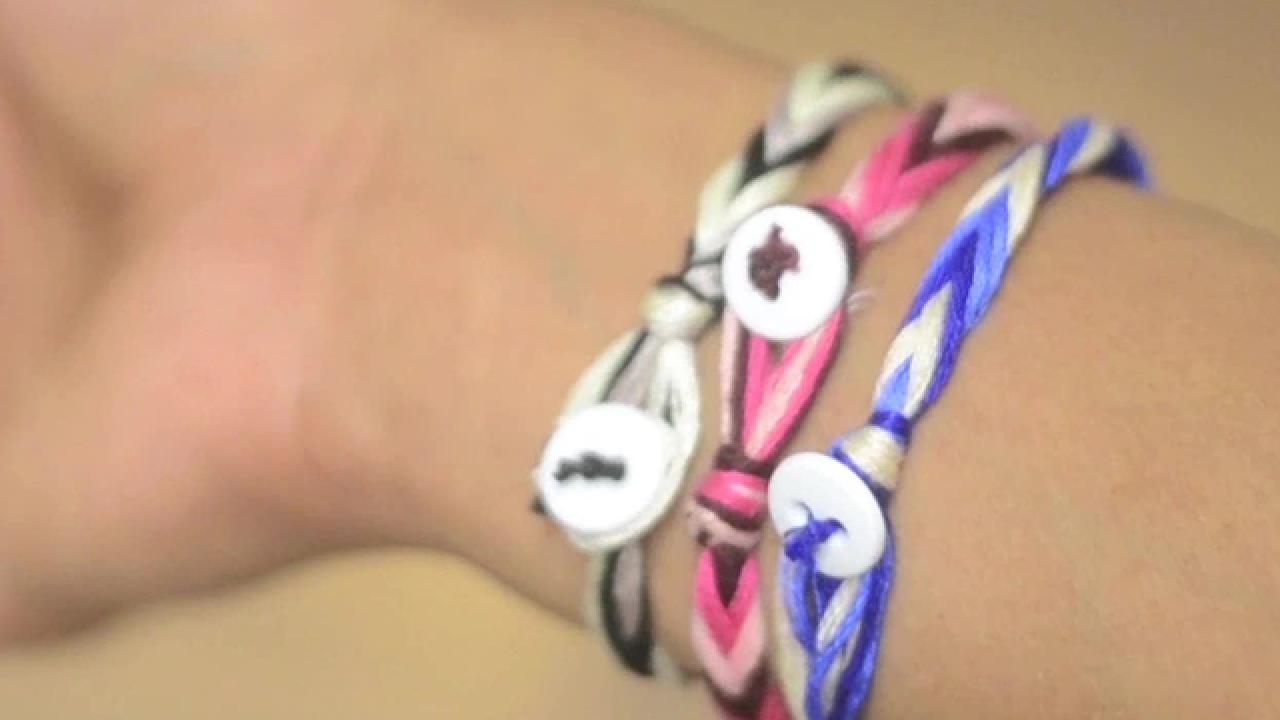 If you've ever been to summer camp, chances are you've made a friendship bracelet. This is a fun project to try with the kids, and all you need is some colorful embroidery thread. Try different combinations of stitches to mix things up!
This might be the easiest DIY we have on our list, but the final result looks like you've spent hours and hours on your project. You can follow the instructions exactly and simply wrap yarn around your shade, or if you want to go off the script, you can try criss-crossing yarn to make some "x" patterns.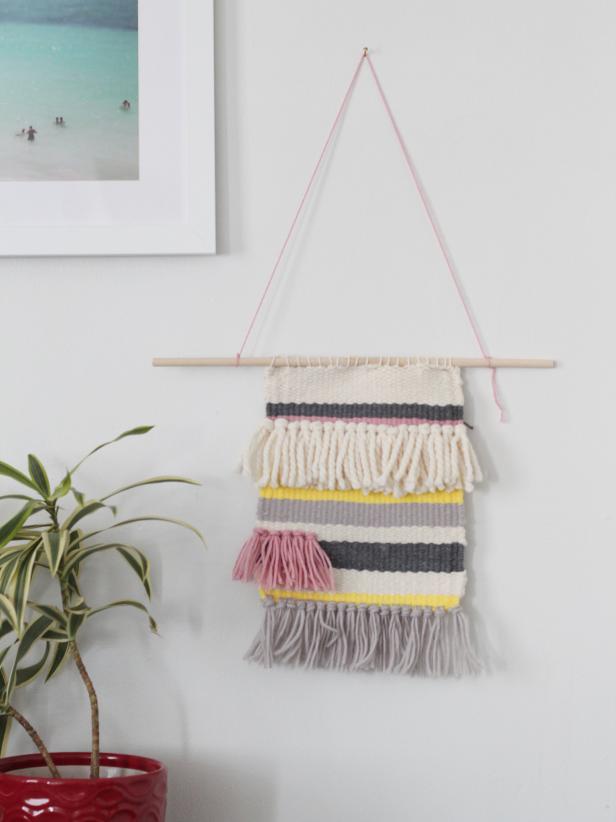 Wall Tapestry
Use a wooden handloom to create a custom, woven tapestry for your wall. Use any colors or types of yarn to create stripes and fringe. This project can easily be finished in a few nights while watching your favorite TV show.
While this is definitely the trickiest of our DIYs, this small wall hanging is still a great place to start for anyone who wants to experiment with a loom. Once you get the hang of the loom, you can move on to larger projects or adding different embellishments, such as pompoms.