Tangled Cords? DIY Cord Taco to the Rescue!
Give the gift of organized headphones with this chic, leather cord taco.
There's nothing worse than reaching into your bag and pulling out a ball of tangled headphones, amiright? Or, even worse than that — when your phone is dying a slow death and the charger is wadded into unmanageable knots. This sweet and stylish cord taco is the perfect little solution for those messy cords. Using leather (or even fabric!) scraps, you can keep headphones and charging cords nice and neat. Take a look:
We're sorry, there seems to be an issue playing this video. Please refresh the page or try again in a moment. If you continue to have issues, please contact us here.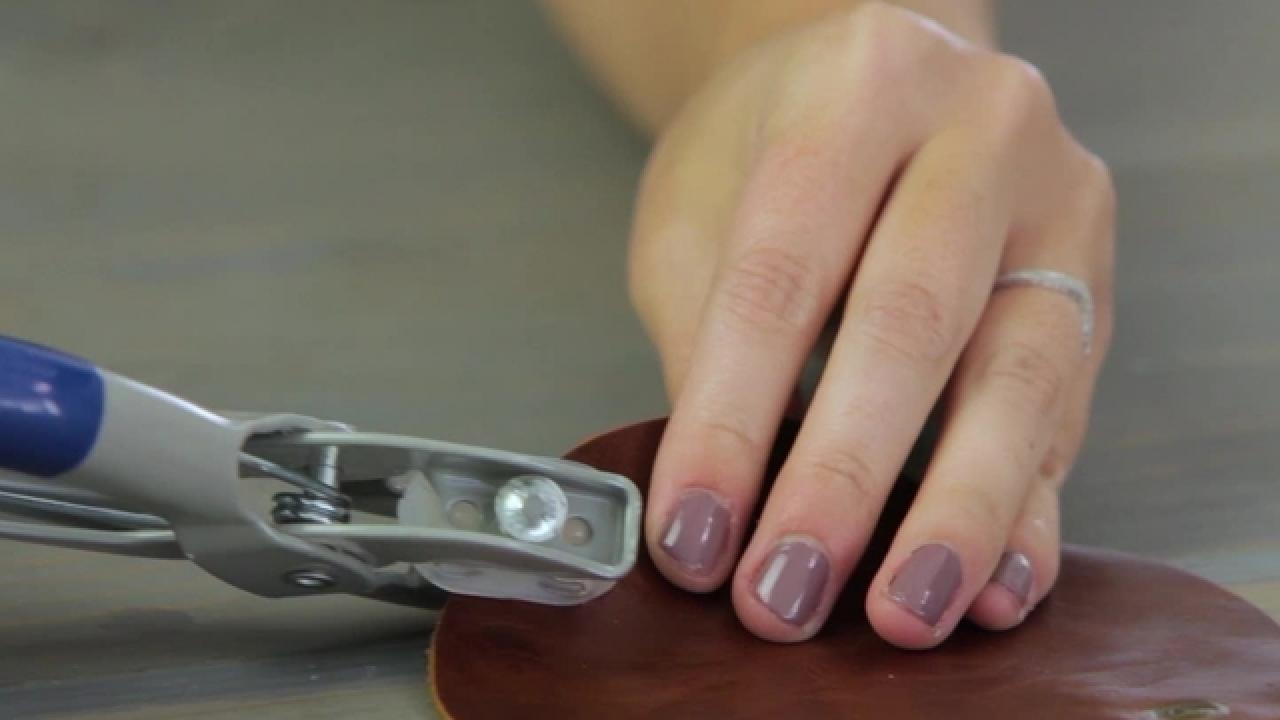 When using leather (especially thick leather) and adding decorative snaps, you'll need a few unique tools, like a snap fastener kit and a leather rotary punch. (You can find these at your local craft store.) And since this is so quick and easy to make, you can make them for all your friends! If you want to add an extra-special touch, stamp on a monogram with a leather stamp set or use a Sharpie paint pen.
Get Personal: Add a Monogram
Tuck Cords Inside, Then Snap It Shut