9 Easy Yoga Stretches You Can Do at Your Desk
These poses are beginner-friendly, too!
Sitting at a desk for eight-plus hours a day takes a toll on the body. To fit a little movement into your day and relieve stress, try these simple yoga stretches at your desk. Of course, regular exercise is the best and most effective way to counteract hours of sitting.
Watch the video below to see how to do these inconspicuous stretches.
We're sorry, there seems to be an issue playing this video. Please refresh the page or try again in a moment. If you continue to have issues, please contact us here.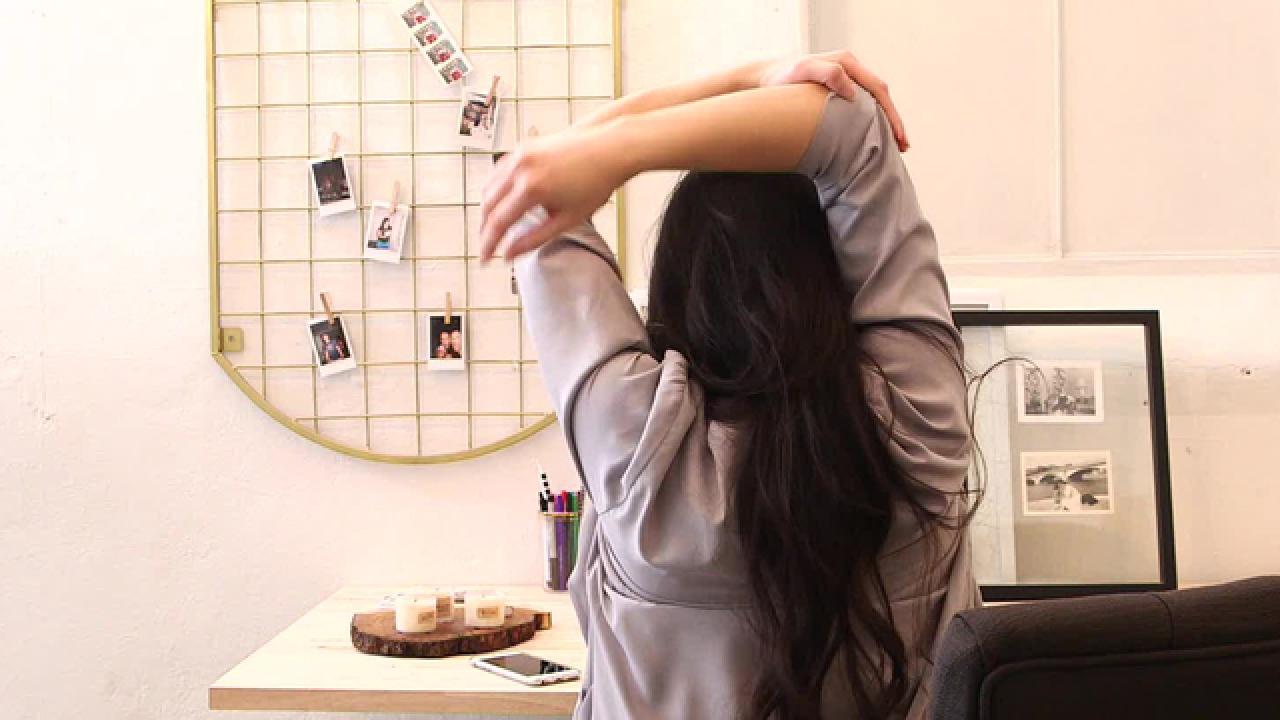 Clasp hands together, flip them inside out and reach them overhead. Then twist left and right.
Brace yourself on your chair and twist from your torso to the left and right.
Behind-Back Chest Stretch
Clasp your hands together behind your back and drag them down towards your tailbone, drawing shoulder blades down and back.
Rest your left ankle on your right knee, and gently push down on your left knee to stretch your hips. Repeat on the right leg.
Flex your left hand up towards the ceiling and pull back your fingers with your right hand. Flip your left hand to the left so that your fingers face the floor, then pull back your fingers again with the right hand. Repeat on right side.
Gently pull your neck to the left and right with your hands.
Hold your right elbow in the crook of your left arm and pull across your body, gently pushing your right arm into your chest. Repeat on other side.
Lift right shoulder up and behind your head, bending at the elbow. Gently push down your right elbow with the left hand. Repeat on other side.
Clasp hands together and flip the palms out, facing away from your body. Raise arms up over your head, gently pushing hands towards the ceiling.
Squeezing that stress ball a little too much? In honor of Stress Awareness Month, we've got remedies for your mind and body.