DIY Stocking Stuffer: Make Glitter + Pom-Pom Hair Clips for Your #GirlSquad
I dare you to make just one of these mini pom-poms.
I'm going to be honest with you all. I don't love glitter. After years of spraying (or rolling) on layers of body glitter in the 90s, I came into the 21st century with a glitter-free craft arsenal. But it's the holidays after all, so why not go a little crazy with the glitter flakes in the name of fashion?
We're sorry, there seems to be an issue playing this video. Please refresh the page or try again in a moment. If you continue to have issues, please contact us here.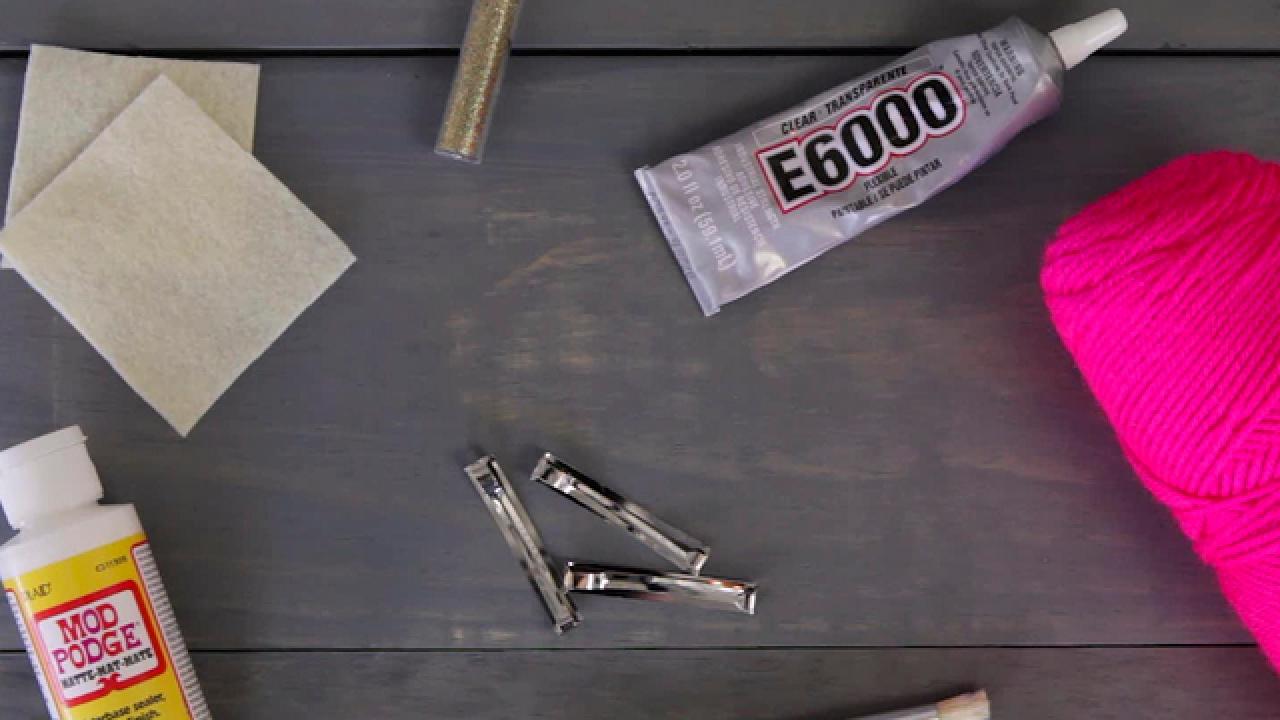 Basic metal barrettes are just begging to be dressed up. That's where the glitter comes into play. Mod Podge and extra-fine glitter create the glitzy base of your hair clip. Then, use colorful yarn to form a mini pom-pom as an adorable embellishment.
I made one pom-pom, then two, then six. Like knitting, crocheting and coloring, it's a fun way to keep your hands occupied while creating something beautiful, or in this case, insanely cute.
Get creative with your creations, too. I got out my nail polish collection, painted on a variety of colors and glued on beads, jewels, antique pieces and other items to create a slew of different hair accessories for pet-loving, vintage-loving, food-loving and tech-loving friends. These dressed-up hair clips take only minutes to make and can be worn every. single. day by your #girlsquad.