55 Templates to Take Your Pumpkin Carving to a Whole New Level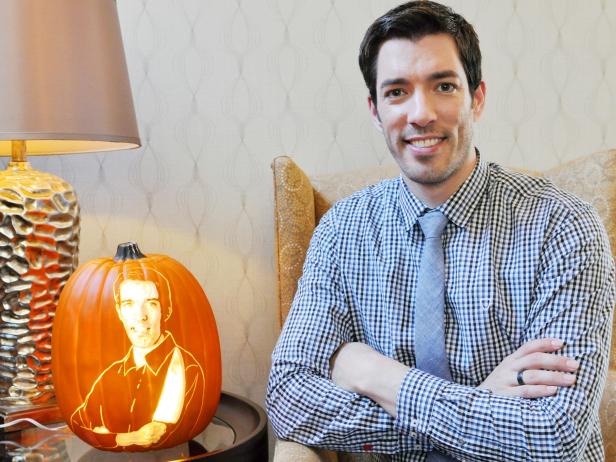 Scripps Network/HGTV Pumpkin Wars
Drew Scott, HGTV show host of Property Brothers, helps Keene, New Hampshire compete for the 2012 title of most carved pumpkins against Highland, Illinois. Almost an exact replica, Drew's portraiture on a pumpkin brings him much pride as he continues his time as a special guest at Keene's pumpkin festival, as seen on HGTV
Carving pumpkins is a classic Halloween tradition, but choosing a design is definitely one of the hardest parts. To help you pick, we've got stencils that will suit any personality and skill type. Simply download, print and tape your favorite template onto a pumpkin, then carve like crazy!
Every family has one — the person who just can't get enough of Halloween. Let them carve their favorite spooky design, whether it's a skull, bat or creepy spider.
Add an adorable factor to your front stoop with these easy designs. These templates are great for beginners or kids who need help.
If your knife skills are that of a culinary pro, try your hand at one of these impressive templates.
Get your teenager involved and have them carve a potrait of their favorite musician.
For the Traditional (With a Twist)
Take your jack o' lantern carving skills to the next level with these quirky takes on the classic grinning face you remember as a kid.
Halloween doesn't have to be spooky. If you're an animal lover, carve a cute little creature in lieu of a creepy one.