5 Brilliant Basket Ideas and Crafts
Not sure what to do with those old gift baskets piling up in your closet? Give them new life with these trendy crafts and ideas.
Baskets are something that mysteriously accumulate in my home. I think between flower arrangements and gifts of fruit, they just pile up in my hall closet, waiting for their time to shine again. If you can relate, take a look at these cool crafts and ideas for baskets and get inspired to use yours for something beyond bananas, pears and apples.
Old Basket = New Light Fixture
This idea from Brian Patrick Flynn is perfect for deeper baskets that already resemble lampshades. The rope adds a touch of coastal-cool to this nautical light fixture.
Old Baskets = New Wall Art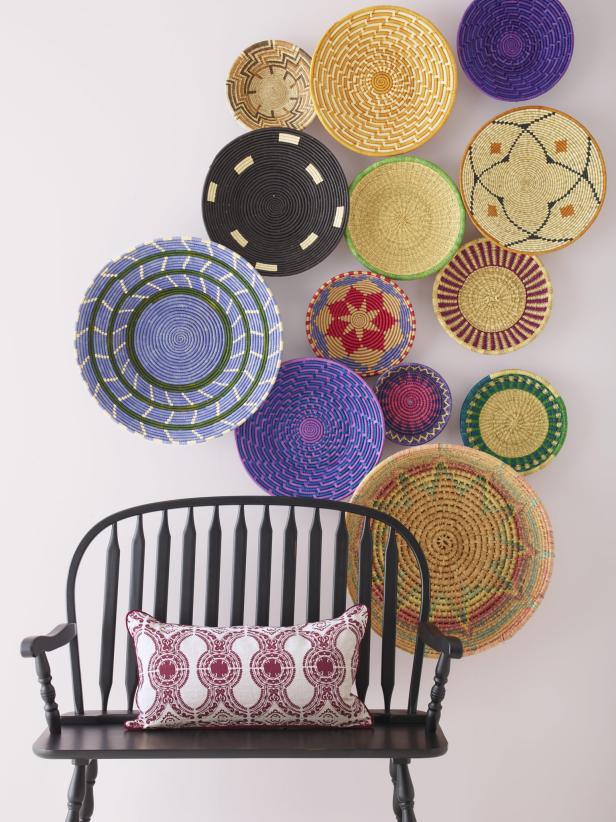 Wall Decor With Woven Baskets
Shallow woven baskets (like ones found at basketsofafrica.com) in a mix of sizes and colors can make for a super-graphic wall display. To hang the baskets, hammer a nail with a small head near the center of each so the edges of the baskets overlap. Start with one big basket and work your way out.
If you've got quite the basket collection at this point, turn it into an eclectic 3D wall art installation. This example from HGTV Magazine is the ideal mix of varying colors and sizes.
Old Basket = New Hanging Plant Basket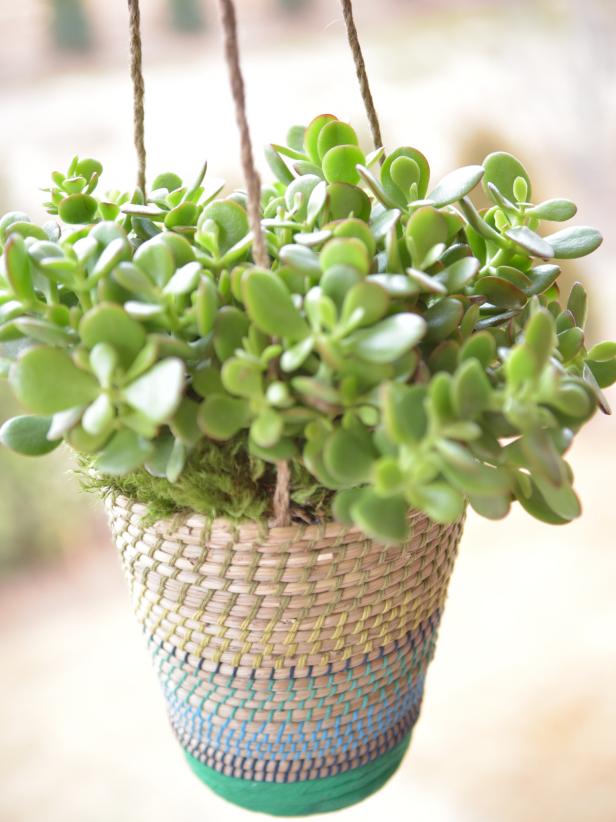 Spring Hanging Plants: How to Keep Jade Healthy
The key to keeping jade plants healthy is allowing plenty of drying time between waterings.
Flynnside Out Productions
This might seem like a no-brainer, but an old basket makes a darling hanging planter. All you need is a plastic liner and metal chain or rope for hanging.
Old Basket = New Bathroom Storage
Adding a simple white stencil to an old basket can be enough to bring it back to life. This beauty from Marian Parsons has been repurposed as stylish bathroom storage, but the possibilities are nearly endless.
Old Basket = New Baby Shower Gift
If you have a clean basket that's in good condition and a friend with a baby on the way, this idea is for you. Fill a basket with luxe spa essentials that will pamper a new mother or mommy-to-be and wrap with a bow. (Hey, it's not re-gifting if you add new gifts to it!)