4 Last-Minute Kids' Costumes Made From a Basic Hoodie
Let's just pretend you've been planning this all month. 
Warning: If you're planning on making your kid's Halloween costume this year, you only have seven days left to do it. Lucky for you, these simple costumes that start with a basic hoodie could not be easier to make. And each one is so comfy, your little munchkin may end up wearing it for the rest of the year. That's definitely a costume win in my book!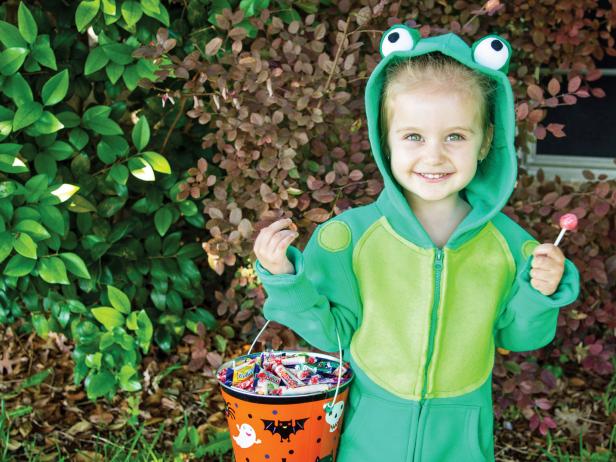 Your trick-or-treater will be hopping with excitem
Your trick-or-treater will be hopping with excitement over this fun frog costume
Go green this Halloween with a too-cute frog getup that will make your little one jump for joy. And the best part is, it takes almost no time at all and only basic sewing skills to take a green hoodie from so simple to something really special.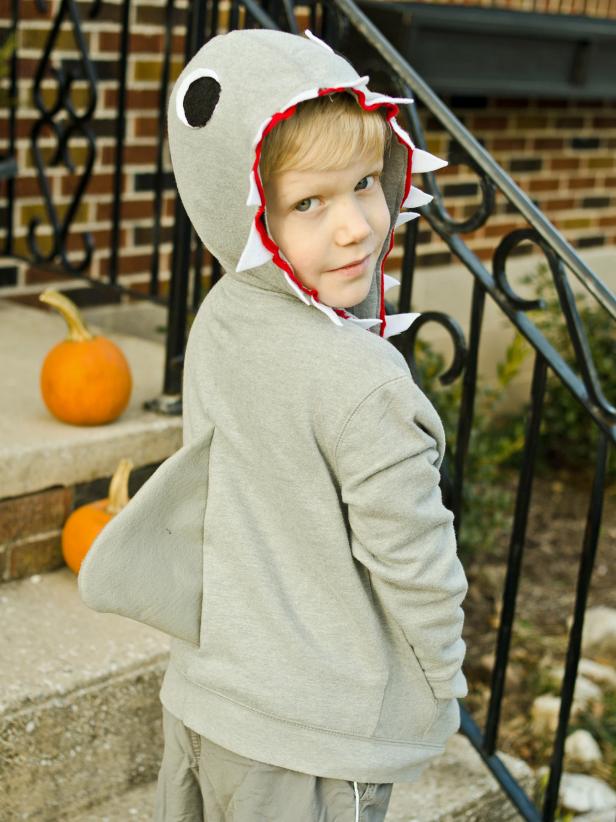 Shark Halloween Costume
Some inexpensive felt and a little bit of simple sewing turns an ordinary gray hoodie into a great white shark costume, perfect for Halloween or encouraging imaginative play.
You don't have to be a master seamstress to turn a typical gray hoodie into a killer great white shark costume. Plus, with only felt and a few basic sewing tools, this costume is as wallet-friendly as it is adorable.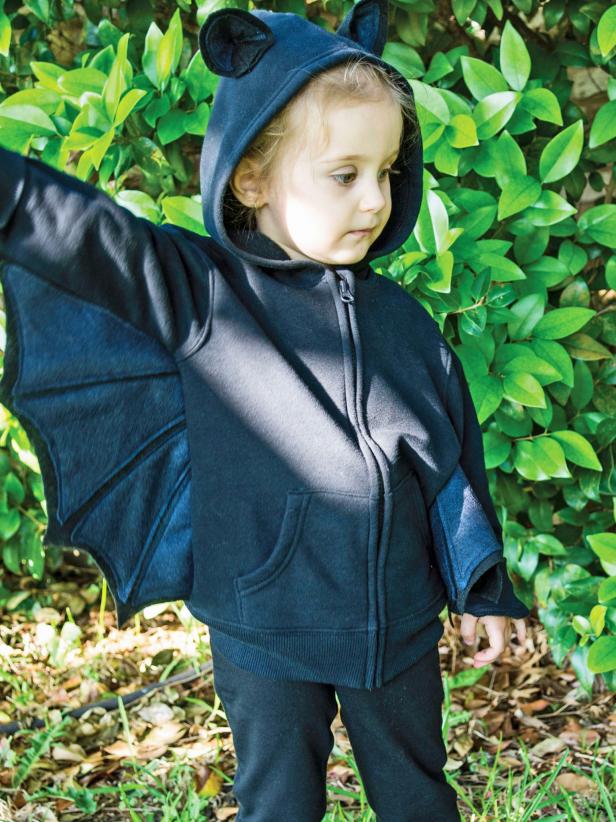 Bat Hoodie Costume: Beauty 2
Your little one will take flight with this bat costume made from an inexpensive hoodie and felt. Pair it up with some black leggings or pants for just the right amount of spooky.
Pair this sleek hoodie with black sweat pants or leggings for a cozy costume they won't want to take off. Side note: Don't forget a glow-in-the-dark bracelet or necklace to keep kids easily visible after dark.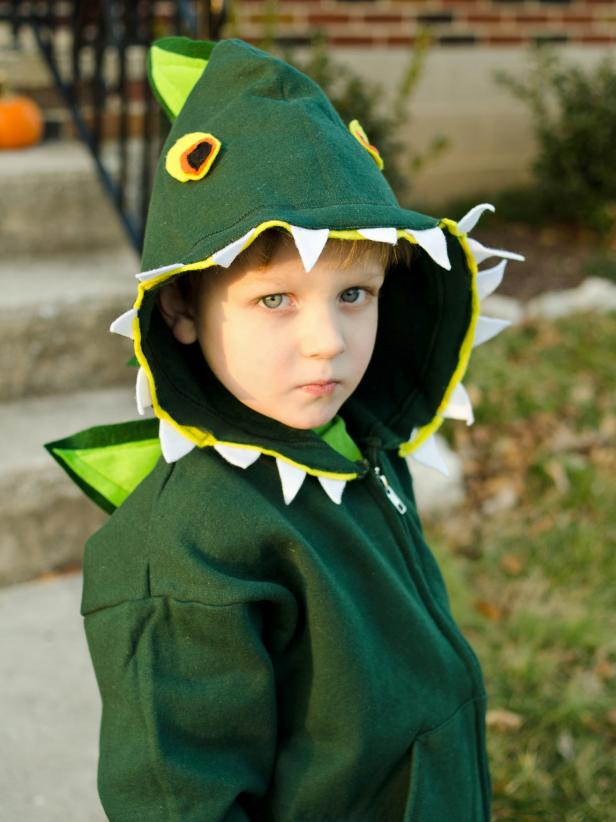 Marian Parsons Halloween Dinosaur Costume
This dinosaur costume is simple to make with basic sewing skills and so comfy that kids will want to wear it after Halloween.
Whether you speed up the process with a sewing machine or prefer to take it slow with a needle and thread, this easy green dino is one of the simplest costumes out there.