3 DIY Gifts You Can Pack Into an Egg Carton
It's the perfect package for small and fragile items. 
Whether you're going over the river, through the woods or just taking the subway across town, transporting gifts can be tricky. Sure, it's the thought that counts, but edible gifts and plants count a little more when they're not smashed and still living. Enter the egg carton gift box, and 3 fun ways to fill it. Take a look:
We're sorry, there seems to be an issue playing this video. Please refresh the page or try again in a moment. If you continue to have issues, please contact us here.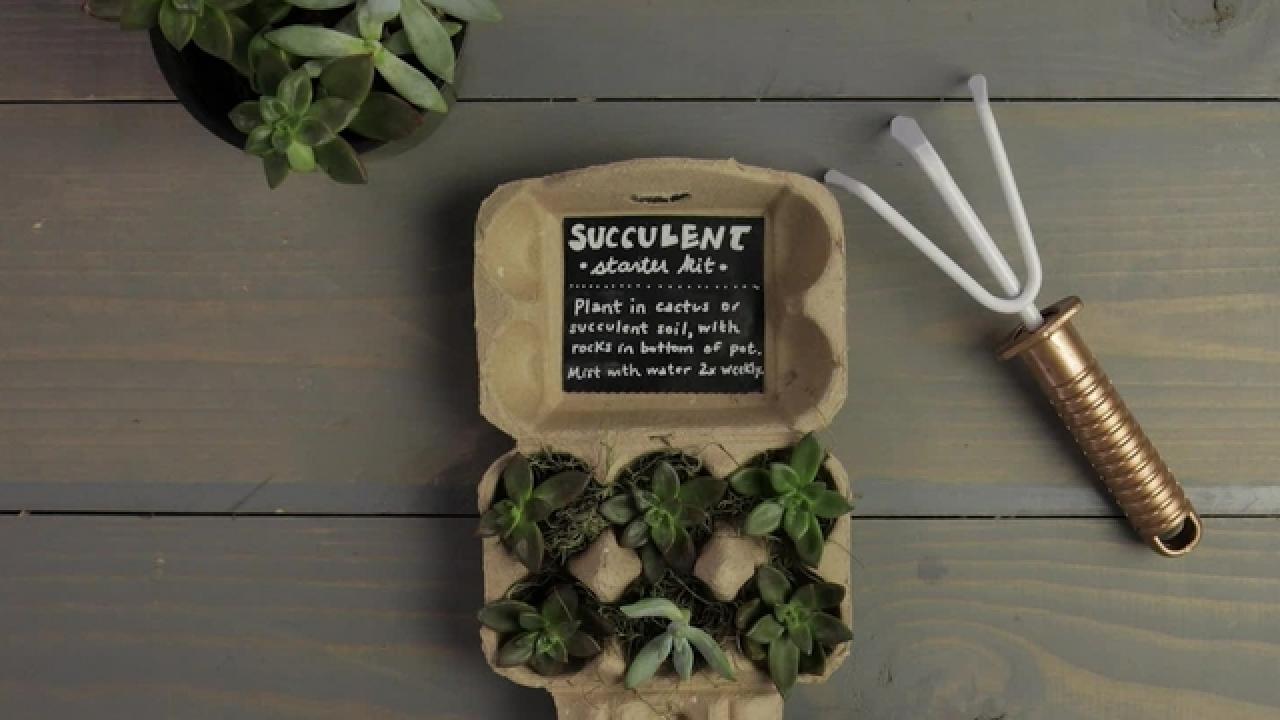 Kind of genius, isn't it? These 6-pack egg cartons are available for purchase at craft stores, or in the farm supply section of many home improvement stores. We used unused egg cartons for all three projects. If you'd like to recycled one from the store, be sure to line the carton with cupcake liners or tissue paper before adding food.
I'm a bit of a succulent addict, so I always love taking succulent cuttings and sharing the plant love with friends and family. To make your own succulent cuttings, clip off succulent sprouts. Let the root end develop a tough exterior layer (it will turn brown,) then place in a glass jar or container with the cut end touching the water. This will allow the cutting to create its own root. Now, it can be planted!
Nest the cuttings in Spanish moss, then add a care label using chalkboard contact paper and a chalkboard pen. Bonus points if you present the carton with some gardening tools!
Everyone needs a sewing kit when they move into their first home or apartment, and this is a fun way to present this adulting essential. Find a cute fabric to use as a built-in pincusion on the top, then add a spot for super-sharp sewing scissors. Fill the wells with pins, thread, embroidery floss, needles and a pincushion — either hand-sewn or store-bought.
Package it up with a ribbon and gift tag, all attached with a gold safety pin.
The third idea is the easiest of the bunch. Egg cartons are the perfect way to package fragile sweets like truffles, cupcakes or macarons. Add a holiday message and a ribbon, then send or deliver! Your sweets will arrive in one (delicious) piece.
Even more ways to repurpose leftover egg cartons.