Throw a Backyard Barbecue With Southern Flair
We're talking pork rubs and iced teas.
It's backyard barbecue season, and there's no better way to throw one than with true Southern style. No matter what region you live in, it's hard to resist classic potato salad, deviled eggs, creamy cole slaw, baked beans and the main course -- slow-cooked barbecue.
Follow our tried-and-true tips to bring Southern flair to your next outdoor get-together.
The secret to a delicious pork butt is in the rub and cook time. Cook this recipe on low for 3 to 4 hours for a juicy and tender mouthwatering bite that doesn't require any sauce.
Side Dishes Are Just as Important
Of course the main attraction is the barbecue, but every main dish needs a sidekick. Classic potato salad is a staple, Southern-style side.
Incorporate Vintage-Inspired Decor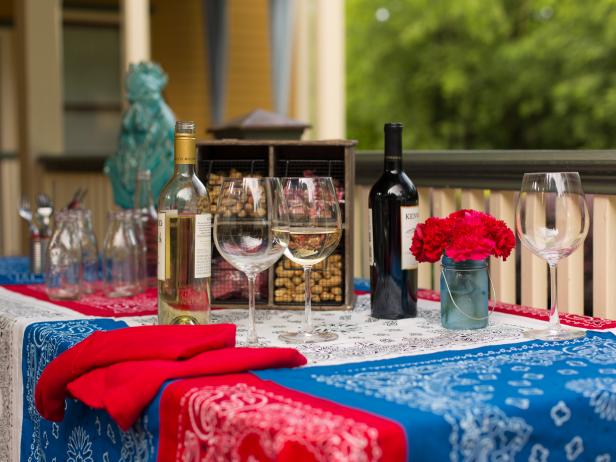 How to Make a No Sew Bandana Tablecloth
Add a little western flair to this year's July 4th get together with this no-sew red, white and blue bandana tablecloth
Flynnside Out Productions
Vintage pieces really bring a Southern-style party to life. Repurpose items you already have, or shop at antique shops, flea markets or garage sales for containers and tableware. Here, bandanas are used to make a festive tablecloth.
Practical Cutlery Display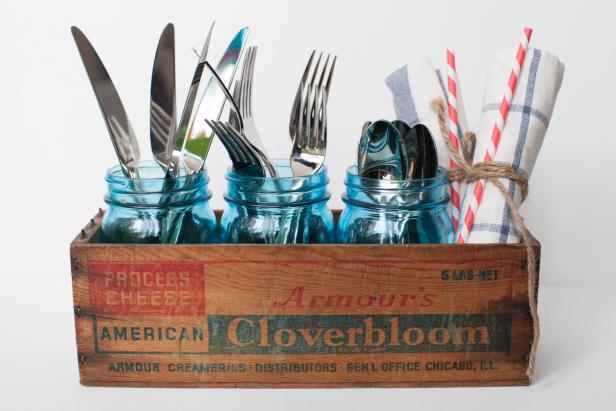 Fourth of July Silverware
Fourth of July festivities practically beg for vintage decor, so put favorite items of nostalgia to use. Old cheese boxes and blue Mason jars provide antique-inspired storage for forks, knives and spoons.
Cheyenne Mojica Photography
To keep flatware on hand, place spoons, forks and knives in separate Mason jars, then place in a vintage cheese box (available at most local flea markets).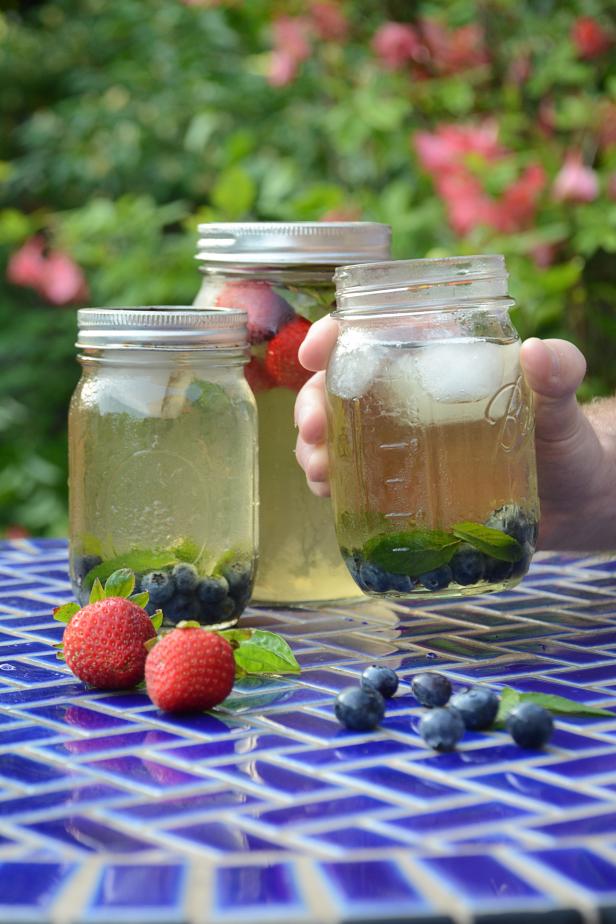 Garden Sun Tea
Sun tea is an easy and refreshing drink to serve your guests during a backyard party. Place a tea bag in each clean and sterile mason jar you plan to use for tea. (Prepare the jars just like you would before canning.) Fill with cold water and let the jars sit in the and steep for 2-4 hours. Remove the tea bag and place the jars in the fridge or on ice until ready to serve.
Keep with the Southern theme and serve sun tea to guests. To make, place a tea bag in each Mason jar, then fill with cold water and let the jars sit in the sun and steep for up to four hours. Remove the tea bags and place the jars in the fridge or on ice until ready to serve. Flavor with herbs, fruits and berries from the garden.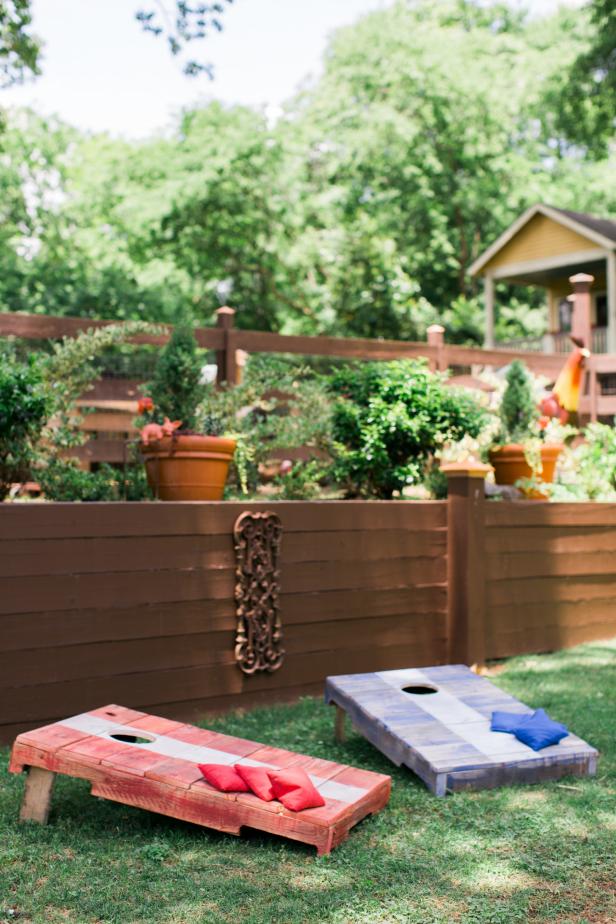 How to Make a Corn Hole Game From Pallets
Liven up your next backyard bash with this vintage inspired corn hole game made from old wooden pallets.
Flynnside Out Productions
Send your guests home with something sweet, or enjoy this chocolate and peanut butter dessert combo.
Backyard BBQ
02:12
Here are 10 easy entertaining tips for throwing a festive backyard barbecue.