Congrats + Welcome to the Real World, Grad!
Here are some gifts to make the transition a little more fun.
You've got a college graduate on your hands. The word "proud" doesn't even begin to cover it, right? Show 'em some love and celebrate their accomplishments accordingly. Shower them with gifts that allow them to blossom rather than stumble through this brand-new stage in life. They'll love you for it, we promise.
They're out of school and that ratty, old backpack they've lugged around for four (or five) years is no longer cool. Enter: The shiny, chic, "I'm-a-grown-up", briefcase. Nothing quite screams employed like a briefcase, right? There are so many cool bags out there these days, and they come in just about every color you could dream of. Take their style and personality into consideration when selecting the case and, when in doubt, black will always be chic. Tip: Be sure to ask your grad the size of their laptop before you invest.
Prepare them for meet and greets galore with personalized, professional (and yes, pretty!) business cards. Business cards are a great way to celebrate their shiny, new position. Cards with their contact information and area of expertise will set them up for success at networking events and boost their confidence like you've never seen. Want to gift a little more? Bundle the business cards with matching stationery for their desk.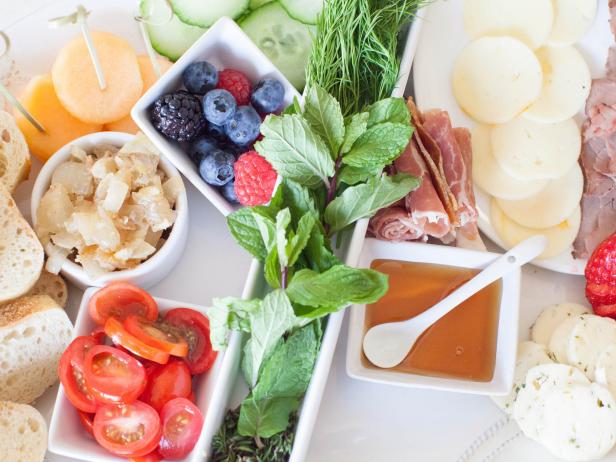 Sweet and Savory Crostini
Crostini is the perfect appetizer to start out a casual party or get-together. Plus, you can get creative by using as many flavor combinations or assorted toppings that you like.
Cheyenne Mojica Photography
Sometimes starting off means long hours, stress acne and lots of take-out — sometimes, but not always. A subscription to a healthy, cook-it-yourself food delivery service is an incredible way to ensure your grad is getting a balanced meal while transitioning into their new, post-grad life. If you want to give 'em a little something extra, throw in a set of pretty mixing bowls or a cast-iron skillet. (Everything tastes better from cast iron!)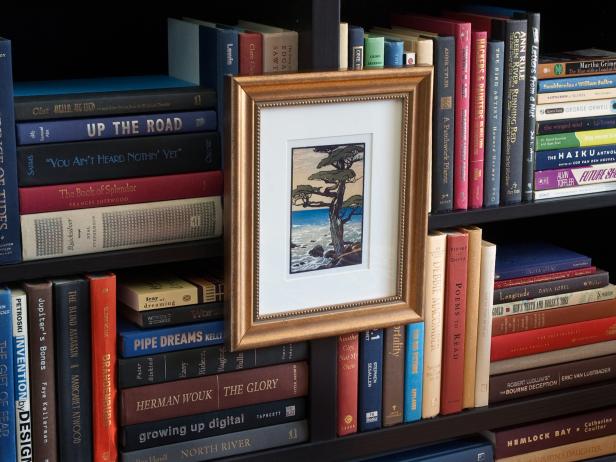 Art in Gilded Frame Featured on Bookcase Edges
If your bookcases are packed with no space to spare, there's still room to decorate. Add interest to your book collection by hanging art from the front of the shelves. A gilded frame hung on your wall of books turns random book spines into a wallpaper of literature.
Jennifer and Kitty O'Neil
College came to an end, but class is still in session. At least, it should be! Keep your grad sharp, and encourage them to build upon their education by gifting them with tools that allow them to continue expanding their skills. A set of tickets to brand-building seminars or industry events are both golden ideas — as are books on building network connections or budgeting for the future.
Help 'Em Dress for Success
You know what they say, "dress for the job you want." Ah, it's true. Sometimes, though, it's much easier said than done when first starting out. Suits and skirts don't come cheap, people! Remedy this by gifting your grad a gift card that helps them build their professional wardrobe. Aim for stores that produce quality garments with professional styles. J. Crew, Banana Republic and LOFT are all great sources.
Did they land their dream job right out of school? They'll need some gear to gussy-up their desk. Stick to the superfluous stuff, though. Many offices supply their employees with the essentials, so don't break the bank on pencils and paper. Instead, invest in stuff that speaks to their personality — quirky signage, glam coffee mugs or a quality day planner will make their cubicle feel like home.
This gift might not cost a thing, but a little goes a long way. Moving to a new city and transitioning into this new, responsibility-filled stage of life can feel totally daunting. That said, having a helping hand during the chaos will make a huge — positive — impact on the new grad. Offer help for the dreaded packing, the heavy lifting or simply bring by a sandwich for lunch. Your good deeds will not go unnoticed.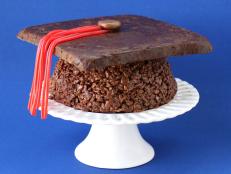 Thrill your grad (and all your guests!) with these simple graduation party ideas that are just as easy as they are impressive.