These Herbs Will Instantly Upgrade Your Favorite Summer Drinks
This year, take your summer sipping up a notch.
Shake things up this season by using fresh herbs in all of your favorite summery drinks. Cocktails, lemonades and everything in between will be more refreshing than ever with added herbal notes. You can sweeten things if you're looking for a sugary treat or incorporate some spicy elements if you're ready to turn up the heat.
Whether you grow these herbs in your own garden or you're running out to your local supermarket to pick some up, they're a definite must-have for the season. While all of these herbs are the perfect ingredients for your meals, make sure you don't leave your drinks out of the mix. Treat yourself to one of these refreshments after a long week or put together a batch to serve in pitchers for your next festive dinner party. One thing's for sure, these drinks are going to wow.
Fresh mint will instantly take any drink to the next level. Whether you're muddling it, infusing it into simple syrup or using it as garnish, it instantly spruces up your cocktail of choice. Both the flavor and scent of this herb add refreshing elements, which is why we so often associate this cocktail ingredient with summery drinks. If mojitos are one of the first things that come to mind when you think of a minty cocktail, you're definitely not alone. Try a twist on the classic this season by incorporating grapefruit into this warm weather must.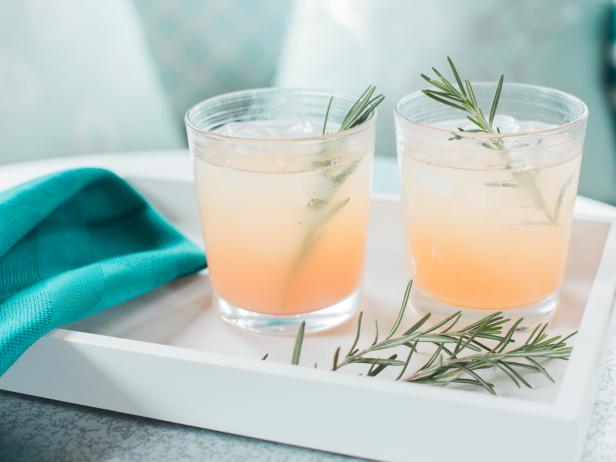 Rosemary Greyhound Cocktail with Simple Syrup
If you like your adult beverages on the sweet and savory side- try this Rosemary Greyhound Cocktail. It's pretty in pink thanks to a bit of grapefruit juice which gives it a citrus-y kick.
Rosemary is fantastic for a number of reasons, but one of our favorites is how perfect it looks when added as a garnish. Not every drink is going to be as aesthetically pleasing as a pitcher of sangria, but there are ways for you to make a simple drink just as gorgeous (and tasty). All you need are a few sprigs to upgrade a classic cocktail. The piney notes of this fresh herb will balance out the rest of the flavors in a variety of drinks. Vodka combined with grapefruit and rosemary simple syrup is the perfect thing to sip on during a summery sunset.
This herb has mixed reviews. If you're the type of person that can't stand the taste, mixing it into a cocktail may be one way of tolerating it. Use some of these fresh leaves if you want to add a kick to one of your favorite traditional drinks, like a mojito. This sweet cocktail generally consists of rum, sugar and mint, which makes it a dream for people with a sweet tooth. Turn the tables and make it a spicy option this summer by using cilantro when making the simple syrup and adding some extra leaves to the drink itself to really get your taste buds going.
This herb is often associated with wintry dishes, but don't relegate it only to those standard uses. The aroma and flavor of thyme will flip any ordinary cocktail into a year-round knockout. The addition of this herb to gin, vodka or just about any alcohol-based cocktail adds richer elements that will turn every drink into a work of art. Whether you make a simple syrup with these fresh herbs or just use them as garnish, the new flavor will no doubt be perfect. Skeptical? Try using thyme in a refreshing agua fresca to seal the deal.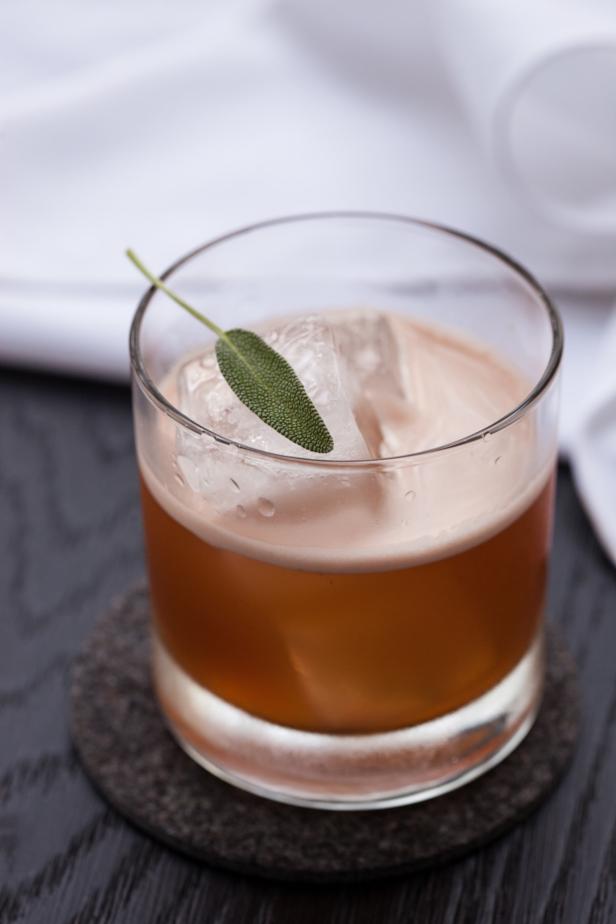 Highland Sage
One party chestnut honey and two parts water make sweet foundation for the Highland Sage.  
This warming herb is small but powerful, so use it sparingly when it comes to cocktails. By gently rolling the leaves you can help release the herbal flavors instantly. If you're getting sick of fruity drinks, this is a great way to go. You can use these herbs in a warming drink for those chillier nights or add them to a refreshing mocktail for long days spent outside in the sun. No matter which way you decide to go with this, one thing's for sure, the boost in flavor will be exceptional.
Using lavender in a cocktail will make your drink just as flavorful as it is pretty to look at. This flowering herb is light on flavor, but a nice and sweet addition to any drink. Oh, and that flowery aroma makes it even easier to keep sipping on. Give simple syrup an upgrade by incorporating lavender into your next concoction before sweetening your drink. The best part? Adding a sprig of lavender to a tall glass will make it look restaurant-worthy right in your own backyard.