The Zodiac Report: Sagittarius
November 22 — December 21
Flirtatious fire signs, Sagittarians are high-energy thrill-seekers ruled by Jupiter — the planet of luck and expansion. Ruling-planet Jupiter instills a yearning for mental expansion and an insatiable appetite for adventure — both of which lead Sags to pack their bags any chance they get.
Sagittarians never doubt that the odds are in their favor, possessing an alarming, though admirable, sense of optimism towards even the bleakest of circumstances. They thrive in philosophical discussions, always earnest to understand any new, opposing or taboo point-of-view.
Symbolized by the archer, Sagittarians are driven by their desire to discover the new, the interesting and the worthwhile experiences in life. Whatever or wherever those might be.
Chrissy Teigen, Frank Sinatra, Nicki Minaj, Taylor Swift, Jay Z, Brad Pitt, Sonja Morgan, Walt Disney, Scarlett Johansson, Britney Spears, Miley Cyrus, Ben Stiller, Jake Gyllenhaal, Woody Allen, Katie Holmes, Manolo Blahnik, Mark Twain, Gianni Versace, Bobby Flay.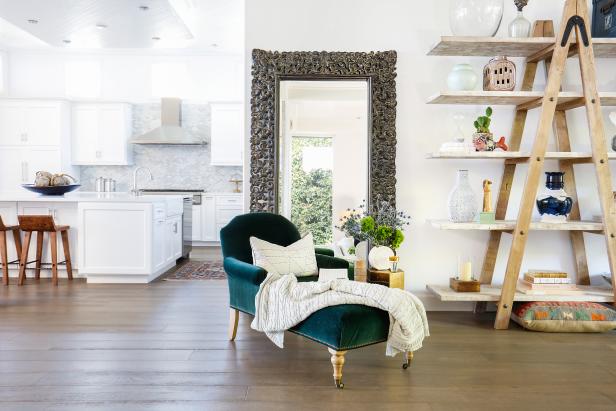 Eclectic Beach-Inspired Great Room With Teal Chaise
Just outside the kitchen, an elegant teal velvet chaise, gold side table and iron mirror make up a sophisticated sitting area. The jewel toned chair introduces an unexpected vintage element that contrasts nicely with modern features for a collected look.
A strong case of wanderlust prompts Sagittarians to spend much of their time living out of their suitcase, but even so — there's no place like home, is there? The ideal design for a Sagittarius space is one that highlights their world travels and the many souvenirs accrued along the way.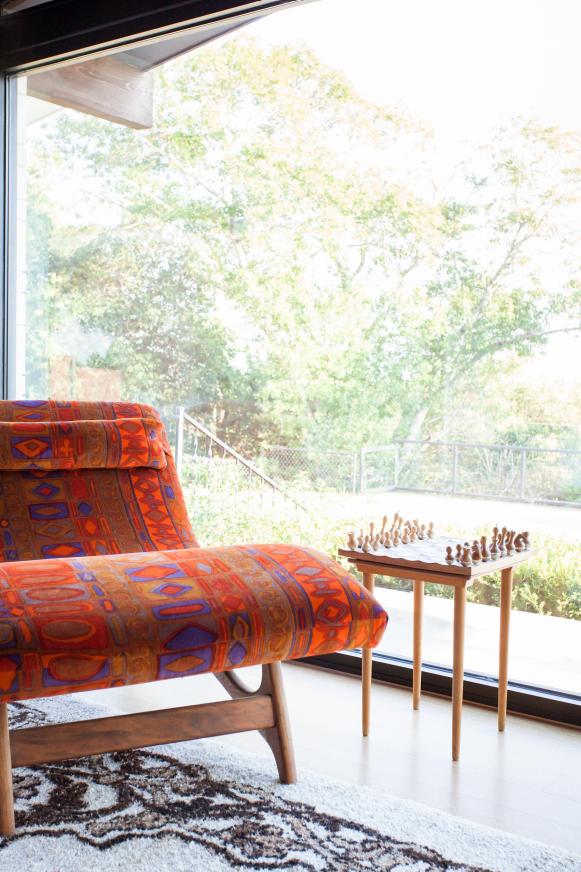 Orange Patterned Chair Adds Unique Seating Options in Midcentury Modern Living Room
In this corner of the room, designers added a funky chair to give the space more seating and add an intimate vignette in which to play chess while enjoying the views of the outdoors.
Large, floor-to-ceiling windows with sweeping views prevent Sagittarians from feeling caged-in or antsy.
Airy white, blue or grey walls will work double time, making the space feel larger while showcasing the vibrant, velvet throws, textured rugs and one-of-a-kind artifacts dispersed within their home.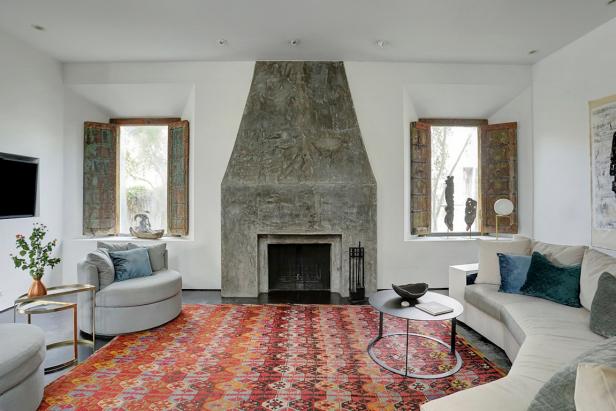 Spacious, Contemporary Living Room With Tall, Stone Fireplace Surround, Large Crescent Sofa and Warm Tone Pattern Rug
A bright patterned rug wakes up the design in this living room with vibrant red and orange tones. A large crescent sofa and matching circular chairs create seating surrounding the rug. The open floor space gives the room a spacious feel and draws the eye to the tall stone fireplace surround.
Tropical, fruity scents such as grapefruit, dragonfruit and cucumber melon will leave this fiery sign completely revitalized.
Hot fuchsia, bright yellow, saturated indigo and lucky, lovely malachite are pigment perfection for a show-stopping Sagattarius.
Travel destinations sure to scratch the notorious Sagittarius travel-itch? Cape Town, South Africa; Ko Samui, Thailand; Buenos Aires, Argentina.
For wine, Sagittarians should opt for a light, dry white that pairs with just about anything. They are always experimenting with new flavors, after all. Our pick to pour? Riesling.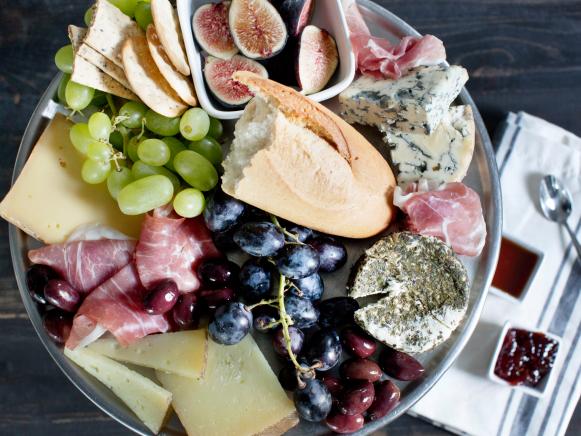 How to Set Up a Cheese Plate
Once all condiments, pairings and cheeses have been removed from their packaging and properly prepared for presentation, arrange them all together on an elevated vessel above the crackers, bread and condiments. This will allow the variety of cheeses to stand out as a culinary feature and provide easy access for guests. Serving Tips: Set out a separate knife for each type of cheese. Label each cheese with suggested accompaniments. Keep more pungent cheeses on a separate plate so they don't overpower the other cheeses. Take cheeses out of the refrigerator at least one hour before serving; they'll be more flavorful and easier to slice.
A charcuterie board, overflowing with spiced meats, sharp cheeses and salty olives galore.
A Cosmopolitan. Because the zodiac's biggest flirt derserves a drink that can keep up, right?
A birthday get-away-weekend is in order. Book a flight to a far off land or find a quirky bed and breakfast in your hometown for a stay-cation. Whatever you do, just be sure to pack something sticky-sweet and a candle or two to really celebrate another year with your Sagittarius soulmate.