The Zodiac Report: Capricorn
Capricorns get things done.
Symbolized by the mountain goat, Capricorns always look ahead. They are resilient and determine to succeed, no matter the challenge facing them. Simply put: There ain't no mountain high enough to keep them from meeting their goals.
Capricorns are ruled by the paternal planet of authority—Saturn. The influence of Saturn can be seen in a Capricorn's desire to take charge of any situation they come across. They feel at home heading a conference table, delegating tasks to their peers and mapping out strategies for long-term projects.
Traditionalists to a fault, these earth signs are stubborn about sticking to a plan that's been proven to yield results. In their mind, "the road less traveled" likely comes with its own complications—littered with potholes or rigid, worn pavement. Why would anyone want to drive on a road like that?
Kate Middleton, Ellen Degeneres, LeBron James, Michelle Obama, Nina Dobrev, Liam Hemsworth, Jim Carrey, Kevin Costner, Dolly Parton, Gabby Douglas, Elvis Presley, Betty White, Kate Spade, Edgar Allen Poe, Diane von Furstenberg, Christian Louboutin, Calvin Harris, Denzel Washington, Jared Leto, Martin Luther King Jr.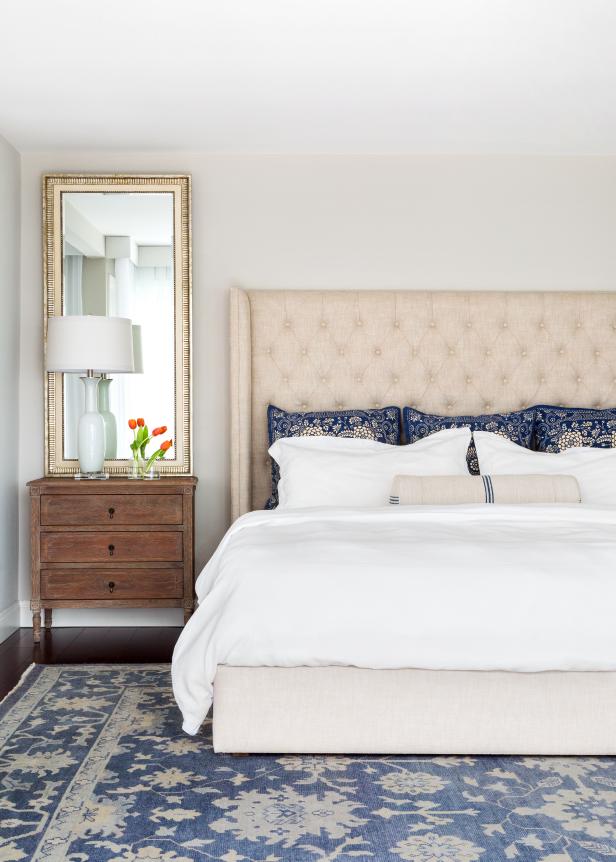 Blue and White Traditional Master Bedroom With Mirror
A custom upholstered headboard, tall rectangular mirrors and antique wood nightstands give stately colonial elegance to the master bedroom. Navy blue floral patterns cover the rug and are picked up again in the accent pillows.
Antique armoires, monogrammed linens and tufted headboards—these are just a few of the traditional touches you can find in a Capricorn home.
Unsurprisingly, these traditionalists have an appreciation for the finer things in life. Craftsman details, luxurious leather and one-of-a-kind finds are enough to enthrall any Capricorn. (No matter how pricey the piece might be.)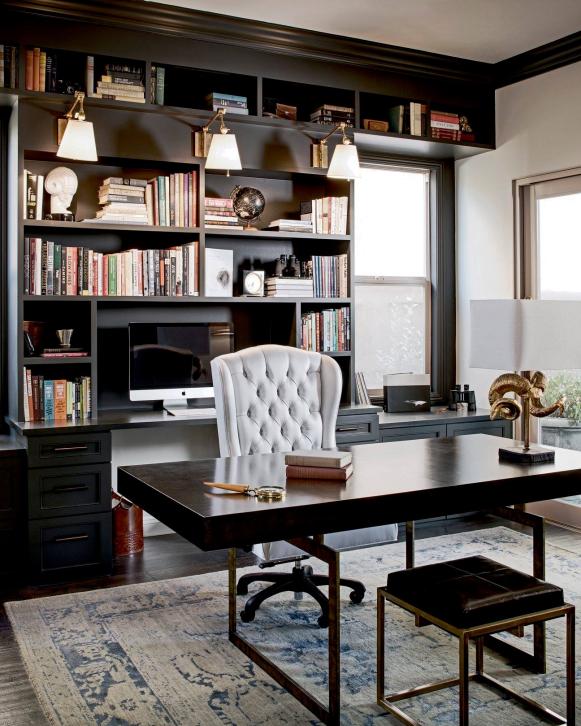 Traditional Home Office With Gray Rug
Sophisticated details like the plush Oriental rug and the tufted high-back desk chair give stately elegance to this home office.
Being the hard workers they are, a Capricorn should (and will) invest in outfitting their home office. A luxurious leather armchair paired with a cherry wood desk will deliver our Caps with a handsome space that fosters their productivity.
London; Swiss Alps; New York City
Pistachios. Like we've said, Capricorns don't shy away from a challenge. We have a feeling they won't mind prying the tasty pistachio out of its salty shell.
Gin and tonic. A posh classic, this fizzy favorite never disappoints and always get the job done.
Pinot Grigio. Notes of citrus, pear, nectarine and apple combine for a sip sure to delight.
Navy; Forest Green; Ivory; Grey
Amber; Vanilla; Cedar; Coffee
With December and January birthdays, Capricorns offer their loved ones yet another reason for celebration during the festive holiday season. Take note, though: A tacky Christmas-sweater party will miss the mark for our classic Caps. Instead, throw them a chic dinner party at a well-known, refined restaurant in the city.