The Zodiac Report: Aquarius
Aquarians are visionaries.
Ruled by Uranus, planet of originality, Aquarians are the zodiac's most innovative thinkers. Unlike their fellow air signs, often characterized as passive-ponderers, Aquarians put their out-of-the-box thoughts into action.
History highlights how the fresh-Aquarius-perspective leaves a lasting impact on our communities. They are symbolized by the "Water Bearer", a motif that signifies their ability to spiritually feed others with life. That's right, they give us life. From first-of-its-kind technology, avant-garde fashion, to jumpstarting civil rights revolutions (looking at you, Rosa Parks)—Aquarians propel society into the future.
Oprah Winfrey, Jennifer Aniston, Bob Marley, Rosa Parks, Justin Timberlake, Emma Roberts, Alicia Keys, Michael Jordan, Christian Dior, The Weeknd, Toni Morrison, Charles Dickens, Abraham Lincoln, Mischa Barton, Virginia Woolf, Tom Hiddleston, Kerry Washington, Mia Farrow, Wolfgang Mozart, Uzo Aduba, Sheryl Crow, Amal Alamuddin Clooney, Diane Lane, Chris Rock, Mariska Hargitay, Portia de Rossi, George Stephanopoulos.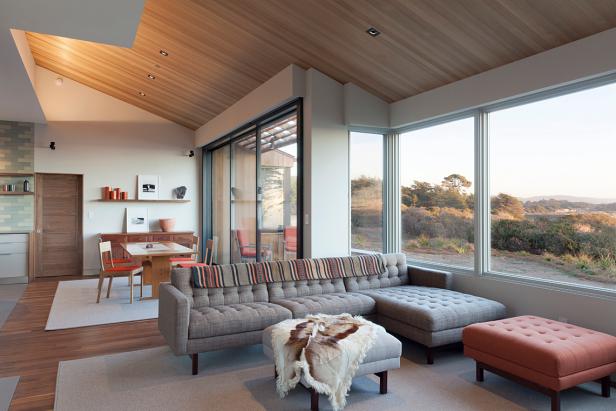 Open Living Room With California View
Adjacent to the dining room, the bright and open living area features a gray, tufted sofa paired with two ottomans. Large windows offer expansive views of California.
Aquarius design should mirror their personality—modern and bold, with exceptional functionality.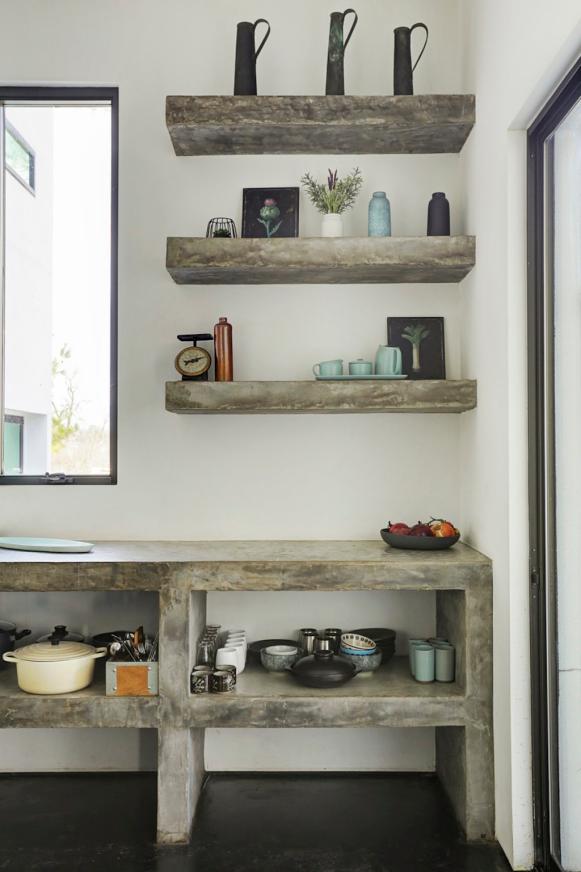 Gray Stone Kitchen Countertop and Shelf Structure With Matching Floating Shelves Over White Wall
The gray stone structure creates a kitchen countertop and attached lower shelving in this sleek kitchen design. Matching gray stone shelves float above give height to the room and creating space for decorative storage. A black floor and white walls create a simple two-tone background for the room.
Aquarians spend the majority of their time working alongside friends and searching for effective solutions. To maximize the functionality of their home, special attention should be paid in designing their home office and living areas. An airy open concept floorplan will best serve these air-signs—allowing them the space they'll need to think up the next "great idea."
They gravitate towards industrial finishes, making steel bedframes, reclaimed wood flooring and concrete counters ideal for their homes. Notorious patrons of local artists, their colorful artwork collection serves to saturate walls and enliven spaces.
High-gloss leather sofas and state-of-the-art tech gadgets make for sleek additions, while graphic paintings and political posters speak to their point of view. Hand-blown vases work double-time—perched pretty on shelves and mantels, while also serving as subtle, eclectic nods to their water bearer symbol.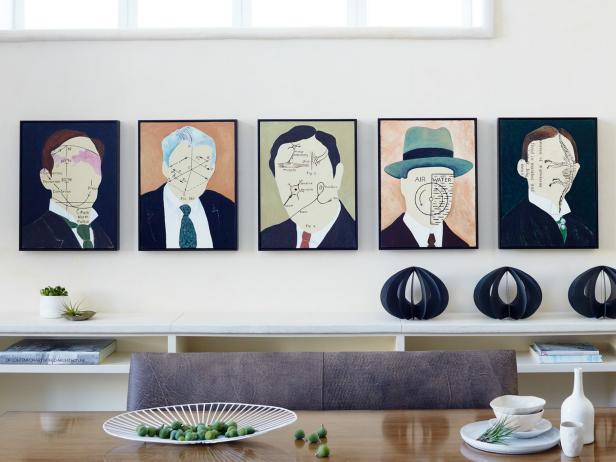 Art Steals Show in White-Walled Dining Room
Paintings by John Hundt provide a punch of color on the white walls of this modern dining room and speak to the converted firehouse's industrial past. Built-in shelves are painted the same white as the walls for a streamlined, contemporary look.
Tokyo, Stockholm, Seattle
Chenin Blanc; Rosemary + Blackberry Fizz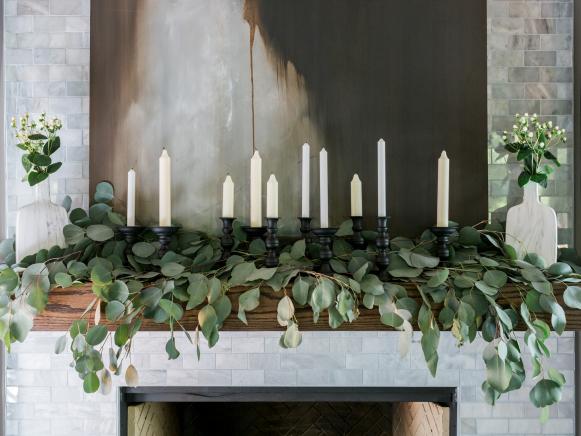 1 Holiday Mantel, 3 Ways - Modern Classic Mantel
This mantel's dramatic abundance of greenery and candlelit warmth give it a timeless, chic air.
Brian Patrick Flynn, FlynnsideOut
Think scents as fresh as the Aquarius POV — Eucalyptus, Green Tea + Sage.
Aquarians are natural-born humanitarians, so it should come as no surprise that they prefer giving to receiving. (Oprah, anyone?) Throw them a low-key birthday lunch and ask guests to donate to their favorite charities or local shelters in lieu of gifts.