The Zodiac Report: Taurus
The second sign of the zodiac, Taurus is an earth sign, symbolized by the bull. A fitting symbol, indeed, as the bull encompasses the way a Taurus is measured and their methodical work ethic with a subtle nod to their innate stubbornness, as well.

Those born under a Taurus sun make up the most reliable, persistent and careful people of all the zodiac. They're patient with themselves and with others, never rushing through their projects or ideas but, instead, meticulously planning each step to ensure that it will bring them closer to their end goals. The diligent aspect of their personality leads many Tauri to flourishing business careers, complete with healthy bank accounts and lasting financial security.

Having a knack for numbers comes in handy for this sign, as Taurus is ruled by Venus — the planet of love and beauty. We see the ruling planetary influence in a Taurus's near-insatiable lust for luxury and love of material goods. Our ever-determined bulls desire only the very best of the best, the creme-de-la-creme and top-of-the-line of… well, everything. From curated artwork to sleek silk sheets to fine-dining experiences at five-star restaurants, Tauri want it all and they will put in the long hours of work to ensure they get just that.
GraphicaArtis / Getty Images
Gigi Hadid, Adele, George Clooney, Tina Fey, Harper Lee, William Shakespeare, Al Pacino, Donatella Versace, Channing Tatum, Queen Elizabeth II, Christian Lacroix, Kandi Burruss, Sam Smith, Kelly Killoren Bensimon, Lena Dunham, Kim Zolciak-Beirmann, Meek Mill, Jean-Paul Gaultier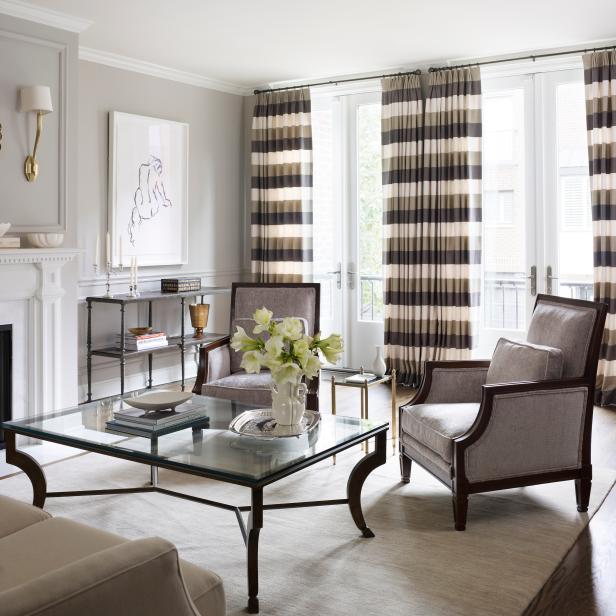 Neutral Fresh Living Room with Striped Curtains for Depth
Timeless, Taurus-worthy living room. Design by Kim Scodro.
Werner Straube
Timeless, Taurus-worthy living room. Design by Kim Scodro.
Taurus-born can thank ruling-planet-V for their natural eye for design. It leads them to fill their homes with high-quality, craftsmen pieces and sprinkle tasteful accessories throughout. Transitional or traditional design styles will showcase their refined taste and spaces a timeless and comforting feel, reflective of their character.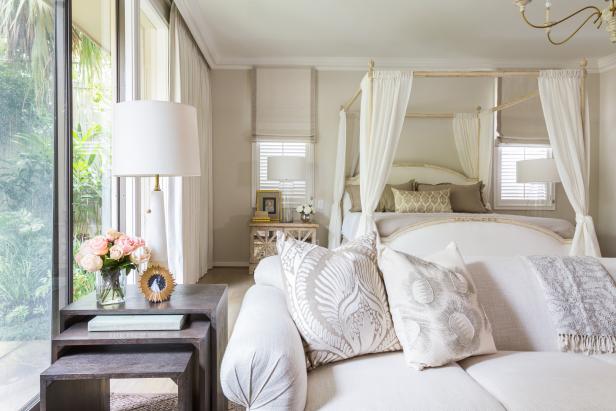 Cottage Master Bedroom is Romantic, Relaxing
Tauri require spaces that encourage leisurely lounging and the occasional self-indulgence. To that end, special attention should be given to their bedroom design. The use of soft colors, luxurious fabrics and time-withstanding furniture work in tandem to give Tauri the stability needed for recharge and relaxation.
Equally important, still, is that a Taurus's home is outfitted for optimal entertaining (and impressing!) their many house-guests. Tauri transform hosting into a virtual art form — continuously wowing friends with their furnishings and floral arrangements alike.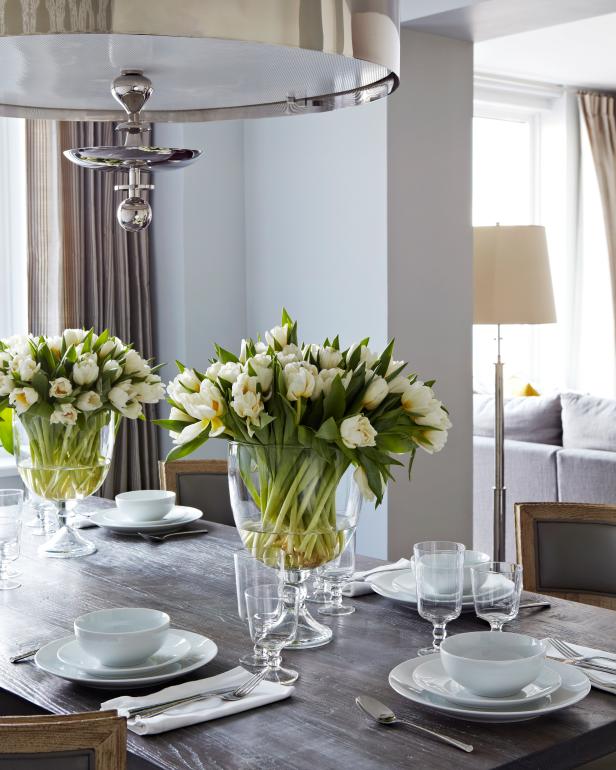 Fresh-Cut Flowers Liven Transitional Dining Room
Citrus, Granny Smith apples, fresh cotton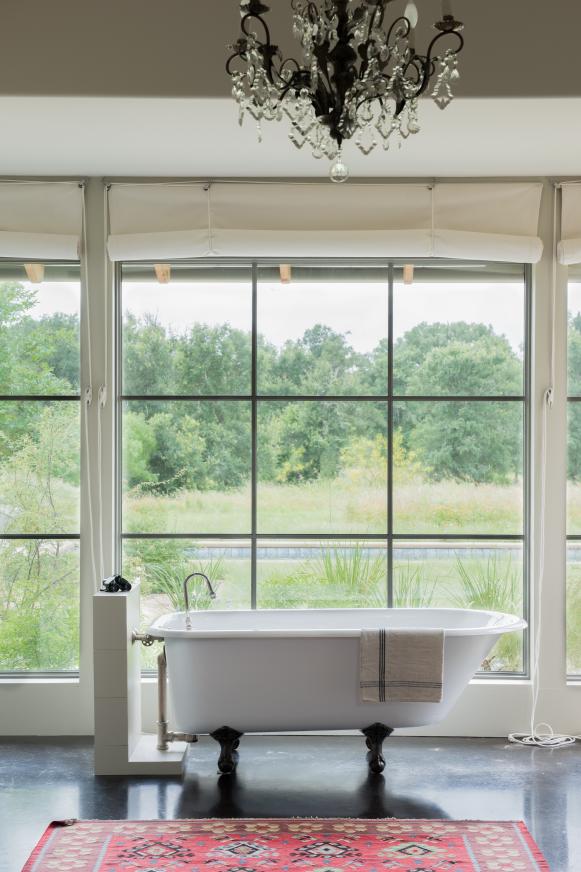 Freestanding Tub and Wall of Windows
This may just be the best setting for a bath ever. Chandelier, clawfoot tub, enormous wall of windows...it's pampering perfection.
Save up for a celebration that's worthy of the Taurus in your life. Luxury-lovers to their core — your Taurus will appreciate the meticulous planning and strategic saving you implemented to take them away for the weekend. (They'll be especially appreciative of the pampering they receive at that tucked-way resort and spa.)