Taste of Fall: 7 Recipes That Celebrate the Season
Apples, pumpkins, cider, oh my!
It's fall, y'all! Break out your boots; bake your favorite cinnamon-y goodies; and light those campfire-scented candles, because, now, it's acceptable to do those things!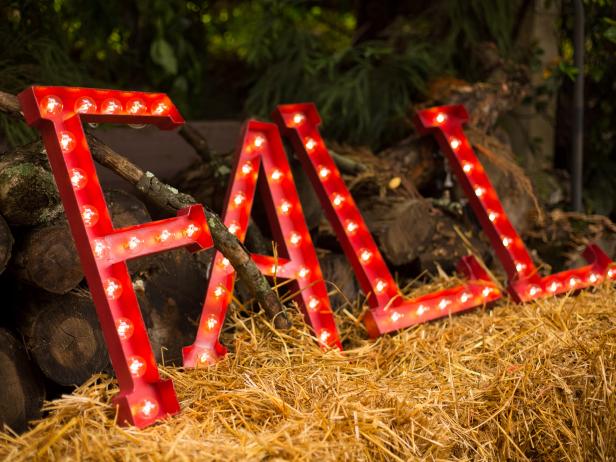 How to Make Marquee Letters
Usher in Fall with the warm glow of these vintage inspired marquee letters.
Flynnside Out Productions
Here at HGTV, we're just as excited as you are for the new season. So, we rounded up some delicious, easy recipes for you to make and share.
Pumpkin is arguably the flavor of the season. If you're already experiencing PSL fatigue, though, try some of these other recipes that'll also give you that warm and cozy fall feeling.
Nothing compares to a fresh, crisp apple in the fall. Honor this seasonal fruit with a dedicated snack bar, perfect for kids' birthdays, Halloween parties or Thanksgiving dinner.
Immunity-Boosting Cocktails
OK, so this one might be a bit of a downer, but, it is almost flu season. On the bright side, these drink recipes call for a nip of alcohol and keep away viruses, so, win-win!