Snowed In? Whip Up a Batch of Snow Day Margaritas
While you're picking up bread and milk, add tequila and citrus to your list for this summery snow day treat.
As most of the U.S. can attest, this winter has packed a wallop — and not just in the Northeast. Here at HGTV Headquarters in relatively balmy Knoxville, Tenn., we're experiencing record low temperatures and plenty of ice and snow. Brrrr….!
So, what do you do when life gives you snow? Make margaritas, of course!
Truth be told, my mixologist skills are a bit rusty. Thankfully, margaritas are a snap — just 4 basic ingredients that you can take to the next level with add-ins to suit your taste.
Ready to turn freshly fallen snow (or fresh-from-the-freezer ice cubes) into a taste of summer? Here's the recipe:
2 cups sugar
1 cup water
2/3 cup citrus juice (orange, lime or lemon)
tequila
clean, fresh snow
citrus fruit, for garnish
1: Make your own simple syrup by adding water and sugar to a small saucepan; bring to a boil. Stir until the sugar completely dissolves, then remove pot from heat.
2: Transfer simple syrup to a small bottle or pitcher and allow to cool. Add citrus juice and a second cup of water to thin the syrup a bit.
3: Fill glasses to the brim with fresh snow or blender-crushed ice, add syrup mixture and a splash (or two!) of your favorite tequila. Garnish with a citrus wedge and enjoy!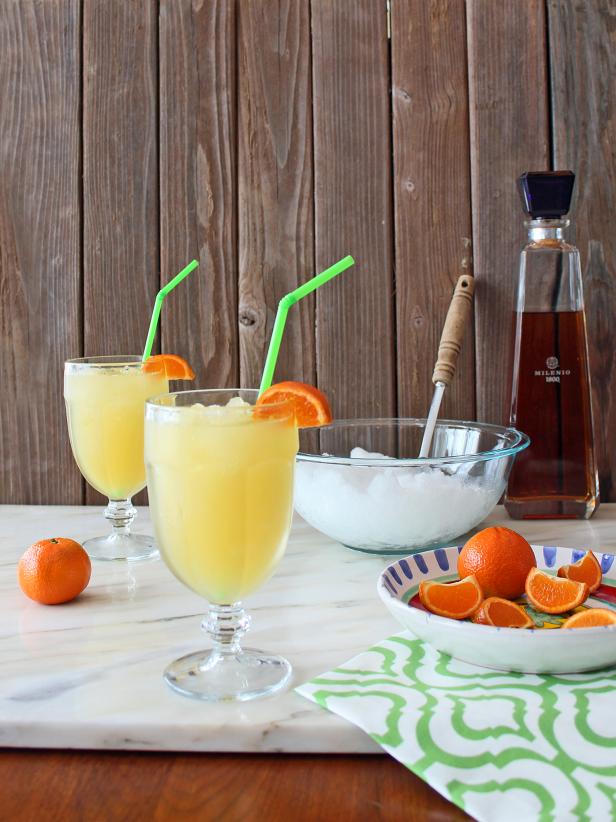 Snow Day Margaritas Recipe
Add freshly fallen snow to our easy margarita recipe to enjoy a taste of summer during the chilly depths of winter.
Get even more cold weather cocktail ideas right here: