Swap Out Basic Appetizers With These Homemade Upgrades
Throwing a party? Take your appetizer game to a whole new level of delicious with these fresh, homemade versions of classic store-bought fare.
Do you ever get into an appetizer rut? It happens to all of us: With a party looming, you think, "Oh, I'll just make/buy…for the 17th time this summer." It's great to have go-to dishes (for me, it's guacamole), but sometimes it's nice to shake things up. Here are 5 ways to upgrade classic appetizers.
Instead of "Regular" Chips and Dip:
Now, there's nothing wrong with potato chips, corn chips, or even sweet potato chips. But wander with me into the realm of unexpected-but-delicious and try roasting in-season eggplant chips. Use long, thin Japanese eggplant (available at your local farmers' market) for the optimal ratio of crispy skin to sweet chip. While they're roasting, use your food processor or blender to whip up fresh cilantro pesto.
Instead of Store-Bought Creamy Dips:
It's a well-established party fact that people flock to hot, oozy dips no matter the temperature. But many store-bought versions have more mayo than filling, leaving them soupy and well, kind of underwhelming. This version uses lump crab and in-season corn alongside three cheeses for a thick, hearty appetizer that will leave guests weak in the knees. While it's baking, throw some sourdough bread slices in the oven — boom, you've made your own crostini.
Instead of Store-Bought Sushi: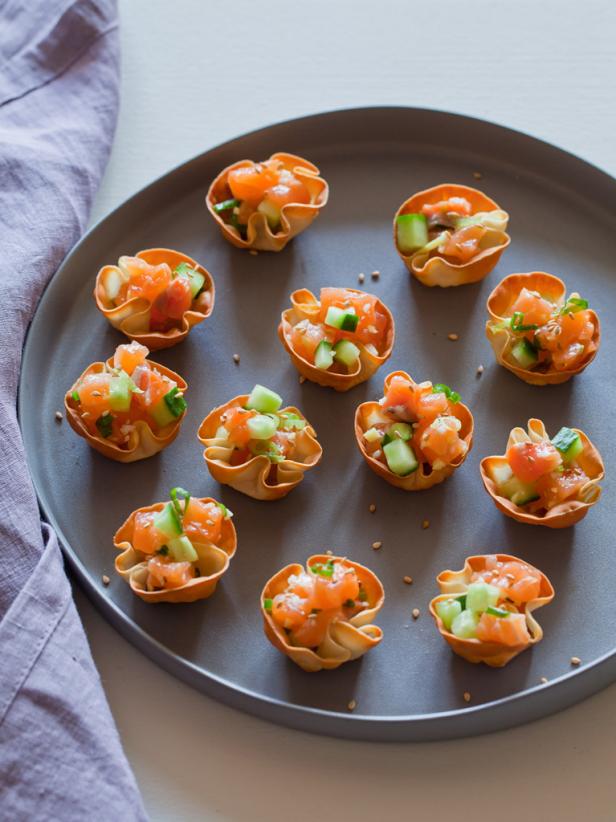 Salmon Tartare in Wonton Cups
Cool and crisp, this lighter holiday appetizer is the perfect foil to the season's richer offerings. Use a mini-muffin pan to create these wonton cups, then fill with chopped salmon and cucumbers in a spicy sauce. Get the recipe.
Sushi trays can be great party food, but the supermarket kind is often light on the fish and heavy on the rice. This take on salmon tartare has the flavors you love in sushi — buttery salmon, crispy cucumbers, toasted sesame oil, soy sauce and ginger — packed inside a crispy wonton shell.
Instead of Store-Bought Cheese Dip: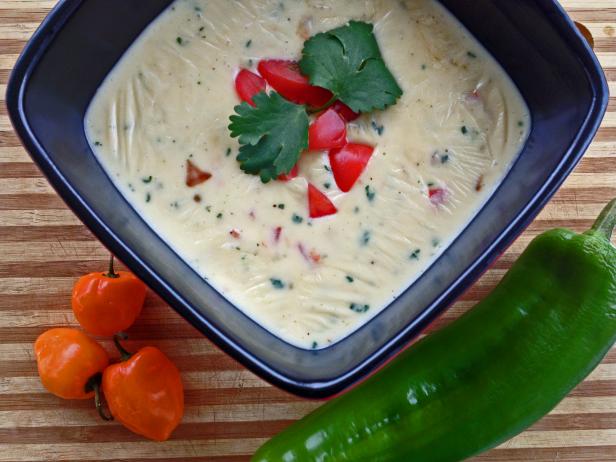 Easy Queso Blanco Dip Recipe
This queso blanco dip recipe only takes minutes to make.
This fresh queso blanco dip takes minutes to make and tastes so much better than the store-bought mystery cheese version. Whip it up a few minutes before guests arrive and pour into a mini slow cooker to keep warm throughout your event.
Instead of Basic Sliders:
There's nothing better than a BLT: crispy bacon, sun-ripe tomatoes and crisp greens. Okay, maybe there is one thing better: Piling that all on top of a Cajun slider alongside creamy ranch dressing. Are you with me?