Face Off: New England Cape Cod Vs. Atlanta Bungalow
Forget Patriots and Falcons, we're interested in who wins this architectural battle.
The big game is just days away and while many are focused on the Atlanta Falcons' high-powered offense and the brilliance of New England Patriots quarterback Tom Brady, I took another approach to my pre-game analysis.
In Atlanta and the New England region, you'll find two of my favorite home styles and I thought it would be fun to pit the two against one other in an architectural face-off with the winner decided by you. On one side of the cul-de-sac you have Atlanta's trendy bungalow and on the other, New England's classic Cape Cod. Check out the photos and information about each below and make sure to vote for your favorite.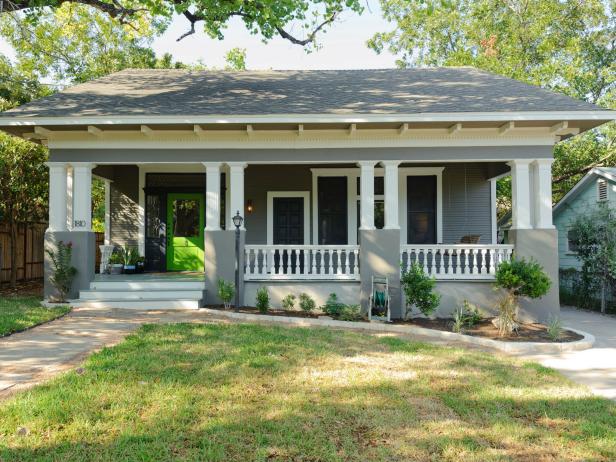 Historic Bungalow With Mod Makeover
This early 1900s Texas home was given a makeover with gray exterior paint and a bright lime green front door that brings a decidedly modern touch.
This home style began popping up in Atlanta around 1910 and they've grown in popularity ever since. Traditionally one-story residences, bungalows typically feature handcrafted materials, low-pitched roofs supported by columns and either a front or corner porch. Today, many Atlanta residents are restoring these historic homes to their original glory in neighborhoods across the city.
With roots that date back to the 1600s, this home style was built to protect early settlers from the harsh New England winters. A large chimney in the center of the first floor provided warmth for the entire house and even the roof was angled in such a way so that the snow would quickly slide off. Original Cape Cod homes also include cedar shingles and a "captain's stairway" that leads to the second floor.