9 Last-Minute Tips for a Laid-Back Fourth of July Cookout
This is for the procrastinators.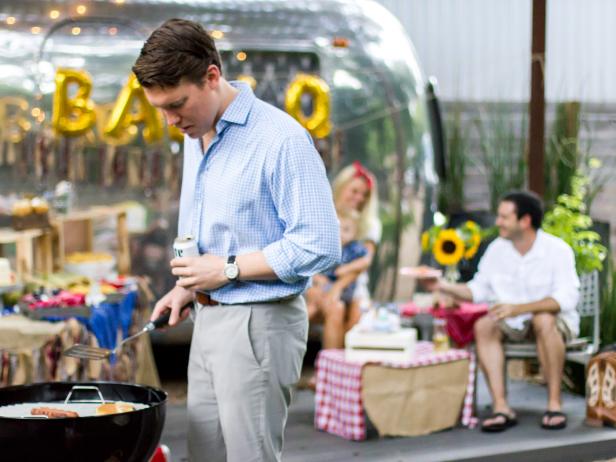 Throw a Family-Friendly BabyQ Shower
"A buffet style menu works best at this type of party because it is more of a casual event," says Dominguez. "You want the food to be hot and fresh, so grilling the food as it is requested keeps bugs away and ensures you don't prepare a ton of food that goes to waste." Designate a grill master or rotate a few cooks so everyone gets a chance to eat and enjoy the party.
Jessica Doffing; Airstream courtesy of Zstream Rentals
Who doesn't love a party that revolves around melted butter?