9 Last-Minute Tips for a Laid-Back Fourth of July Cookout
This is for the procrastinators.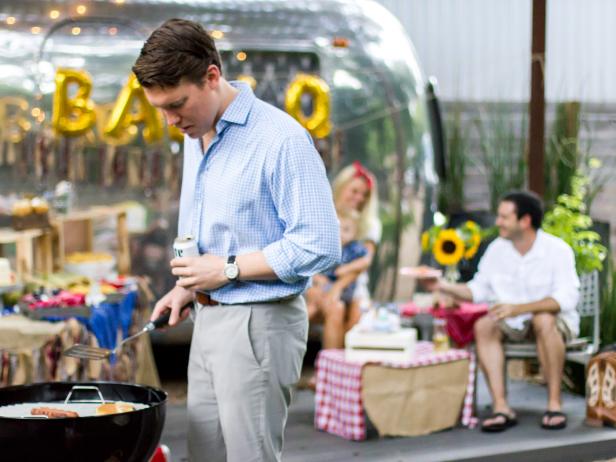 Throw a Family-Friendly BabyQ Shower
"A buffet style menu works best at this type of party because it is more of a casual event," says Dominguez. "You want the food to be hot and fresh, so grilling the food as it is requested keeps bugs away and ensures you don't prepare a ton of food that goes to waste." Designate a grill master or rotate a few cooks so everyone gets a chance to eat and enjoy the party.
Jessica Doffing; Airstream courtesy of Zstream Rentals
Heat, humidity, bugs — all of these dampen a Fourth of July celebration. But with these easy hacks, everyone (even kids and pets!) will enjoy a fun, food-filled day outside. Here are some last-minute, outdoor entertaining ideas for a stress-free Fourth of July cookout.
Summer Picnic Tips and Tricks
00:58
Follow these clever ideas for packing an easy, breezy summer picnic.
How to Stay Cool in Summer
00:14
Check out these fun tricks and tips to stay cool during the summer.
It's hot out there, y'all. Keep cold water on hand along with frozen aloe and a soothing facial spray. Watch the video above for more ways to beat the heat.

DIY July 4th Confetti Poppers
00:29
Learn to create your own confetti poppers for a 4th of July celebration.
Outdoor-Proof a Party 3 Ways
01:17
Try these three simple and fun hacks to outdoor-proof your party.
Keep tablecloths in place, bugs away from food and drinks cold with these quick picnic hacks. Watch the video above to see how to make these genius, outdoor party must-haves.
Use household items as serveware.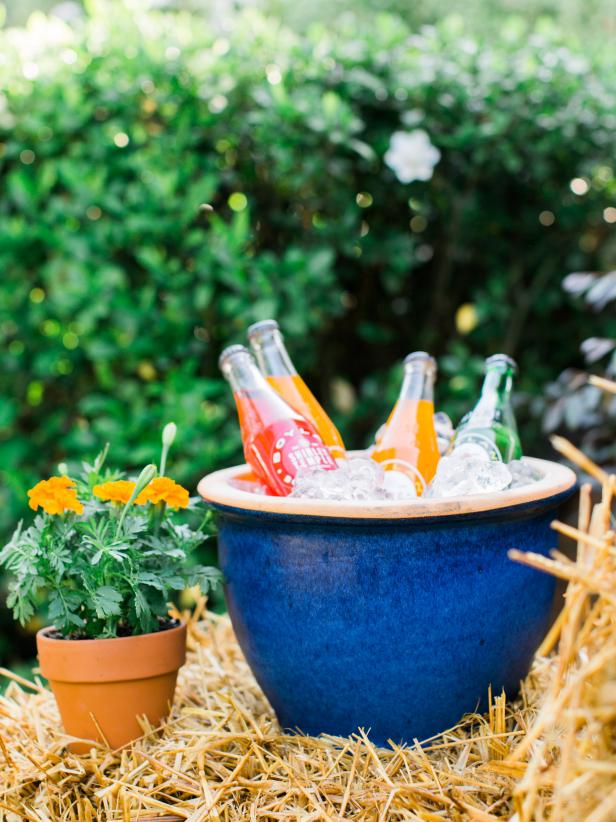 Ceramic Planter Drink Vessels
Skip the plastic coolers and give ceramic planters new purpose as drink coolers by filling them with ice and placing them on bales of hay to help with drainage.
Flynnside Out Productions
Kegs and pitcher cocktails, FTW.
Make a Watermelon Party Keg
00:36
For the best keg party ever, make this easy watermelon keg and cocktail.
Get more HGTV
Turn an Old Tent Into a Playscape
01:07
Give an old tent new life as a bug-free play zone.
Who doesn't love a party that revolves around melted butter?