How to Master a Classic Mojito + 6 Mouthwatering Variations to Try
Beat the heat with these must-try mojitos.
When it's this hot outside, you have to be strategic with your cocktail selection. Some concoctions just don't pair well with the summer sun. What does, you ask? An ice-cold mojito. Fresh lime juice gives the perfect citrus bite, while mint sprigs add a refreshing coolness to the drink. Best of all, it won't ruin your cocktail if the ice melts a bit. The drink's strong flavors can balance a little water. Try our classic mojito recipe, or get creative with one of our tasty variations.
When mastering the classic, there are a few important tips to remember:
1: Always use fresh lime juice. Skipping this step will change the flavor of the drink.
2: Don't over-muddle the mint.
3: Don't substitute gold or dark rum for silver rum.
4: If you grow your own mint (or your friendly neighbor does), use it! The fresher, the better.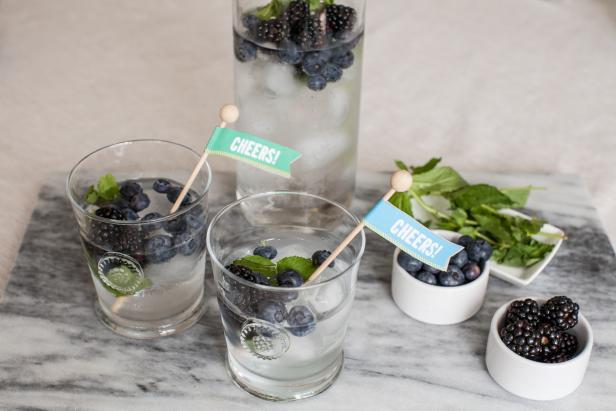 How to Host a Party in a Small Space
Don't shy away from inviting guests over just because you have a studio apartment, small back yard or dining room that isn't as large as you'd like. By following these simple steps, you can still pull together a perfect party where guests will embrace the charm of your cozy space.
Cheyenne Mojica Photography
Pineapple Mojito
Drink in the tropical flavors of pineapple and coconut and your fresh garden mint in this flavor-packed cocktail.
Image courtesy of Cocina 214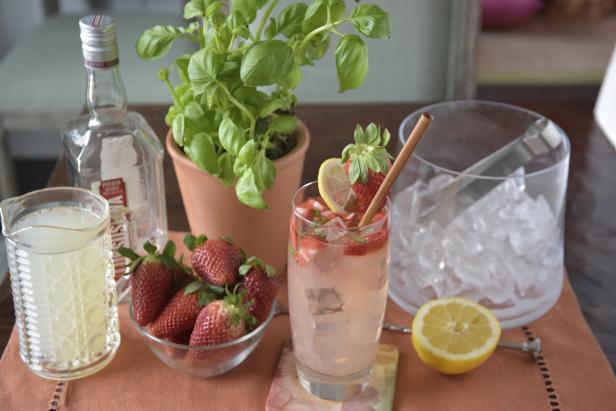 Strawberry Mojito
Put a sweet and springy twist on the mojito with fresh strawberries and lemons. To make this cocktail, you'll need: 4 strawberries, 4 thin lemon wedges, 5 mint leaves, 1 mint sprig for garnish, sparkling water and ice cubes as needed (based on glass size).