How to Make Your Houseguest Feel Like a Rock Star
Give your guests the rock-star treatment with a few thoughtful and easy ideas for your guest room.
With the holidays upon us, we're right in the middle of prime houseguest season. For many of us, that means that friends and family will soon start showing up on our doorsteps looking for a warm bed and a complementary Netflix login.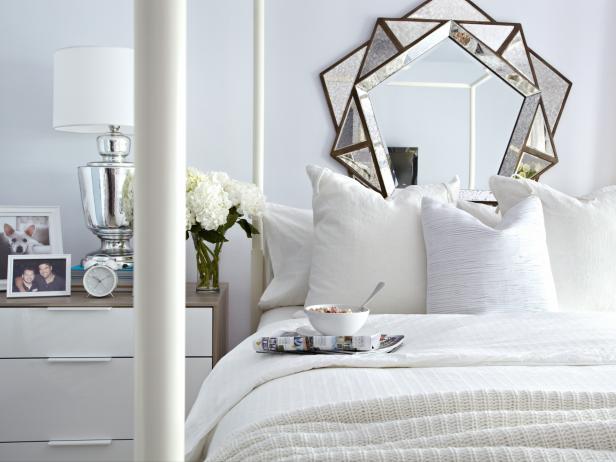 BPF_original_make_all_white_room_work_bed-vignette_h
A four-poster canopy bed that appears pure white on its own, took on a yellow-white appearance once introduced into the room and surrounded by blue-white walls, as well as ultra-white elements including lamp shades, bedding and night stands with glossy drawer fronts.
We bet you already have comfy bed covered, but we have a few easy suggestions for some ideas to steal to help make each of your houseguests feel like a real-life rockstar.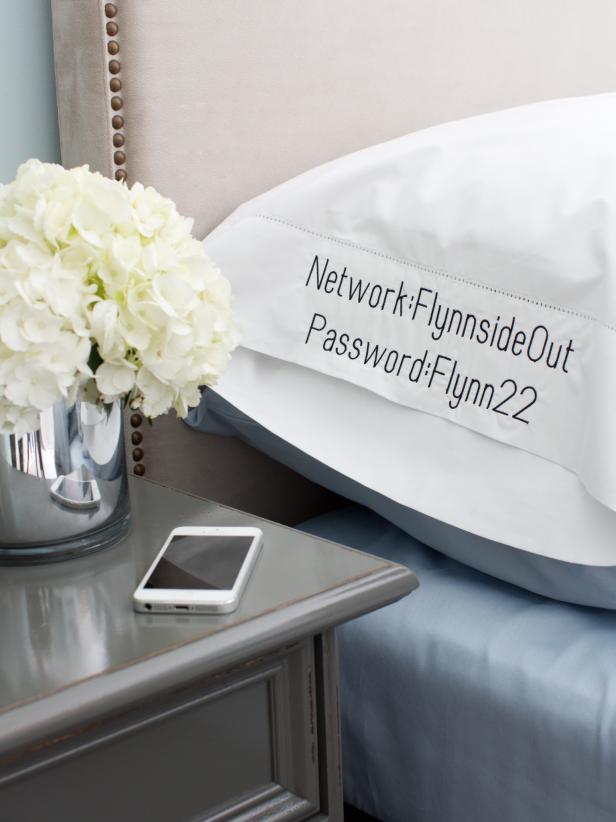 Wi-Fi Reminder
To make Wi-Fi access easy and breezy, why not incorporate the network and password in your guest room's decor? Here, basic pillowcases were dropped off with a local seamstress, who monogrammed the flanges with the name of the network and the homeowner's password. Should guests forget the login information, they can find it right on their pillow and avoid late-night inquiries to the host.
What's usually the No. 1 question a houseguest usually asks after settling in for a visit? What's the Wi-Fi network and password info? This is a brilliant way to ensure that your guest never has to bug you with this question again: embroider it on their pillowcase! Another great idea is to print out the Wi-Fi/password info and put it in a frame on their bedside table.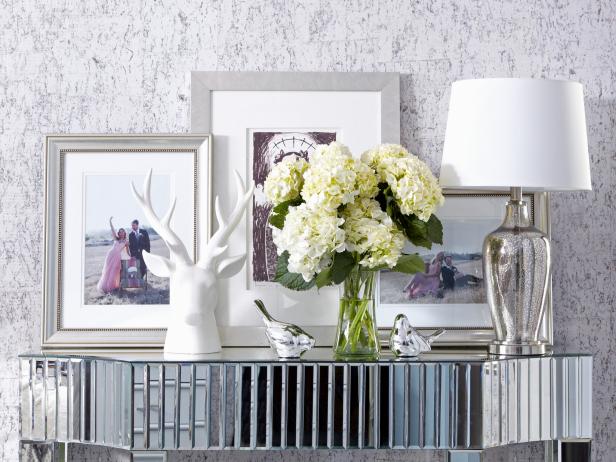 Classic and Elegant White and Silver Table Vignette
From an icy blue and white color palette to touches of silver and rich, menswear-inspired fabrics, see how a lackluster bedroom gets a winter-inspired makeover full of the season's hottest trends. In this design from Brian Patrick Flynn, a collection of framed artwork and photography is simply leaned against the wall above the entry's console table. A small table lamp made of mercury glass helps reflect the light it emits once switched on at night. A mirrored console table serves as the base for this lovely white and silver vignette, featuring silver frames, white hydrangeas, silver bird accessories and a white faux deer head.
Fresh flowers are always a lovely way to make your houseguests feel welcome. If your guest is going to be staying with you for more than a day or so, make sure you remember to go in and change the water for their arrangement. If you're not able to grab fresh flowers, however, consider a small plant or some succulents on a tray.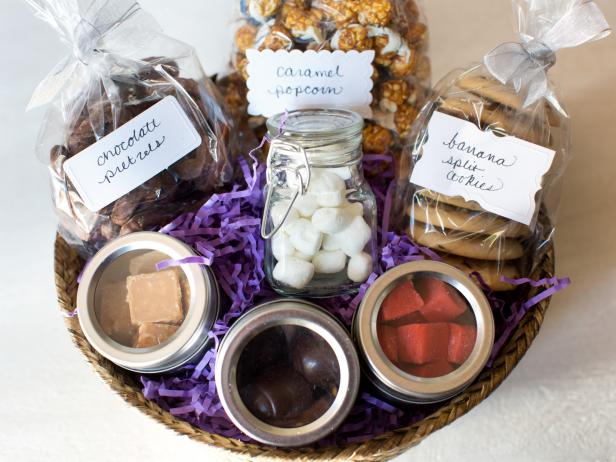 Snack Food Gift Basket
Help friends avoid any last-minute entertaining fiascoes with a thoughtful dry goods dessert basket. Gather an assortment of finger food-style desserts, then present them in clear bags and glass containers. Should extra guests show up to holiday gatherings, the recipient will have more than enough dessert options to end the night in good spirits.
Try using a small cart to create a fun snack bar for your guests. You can include bottles of water, iced tea or twist-off soda bottles. You can even include some beer (with a bottle opener) for your over-21 guests. Small bags of chips, nuts or candy bars would also be nice to include. Make sure you also leave plenty of napkins, small bowls or plates, as well as coasters that your guests can use on their bedside table.
While it might be tempting to skimp on the bedding for a guest room, it really can make the world of difference for all of your family and friends who will be staying with you. Try to have at least two sets of guest bedroom bedding on hand that is at least 300-thread count. Fluffy pillows and a fresh duvet/down comforter are always a good bet, too. And don't forget to have an extra blanket or two easily accessible in case your guest gets chilly.
If you tend to have a lot of houseguests, you might want to create an easy access household notebook for them. You can either write out info or print it out (and glue it to the pages), so that your guests have all the scoop they need during their stay. You can include things like:
Info for entering and exiting the house
How to use the remote control(s)
One of my very favorite things about staying at a nice hotel is the giant fluffy robe that they always have hanging in the bathroom to use throughout your stay. If you want to make things super luxe for your guests, consider investing in a yummy, thick robe that you can leave for them on the back of your guest bedroom door. You could even embroider a cheeky little phrase on the robe for fun such as "boom" or "#winning."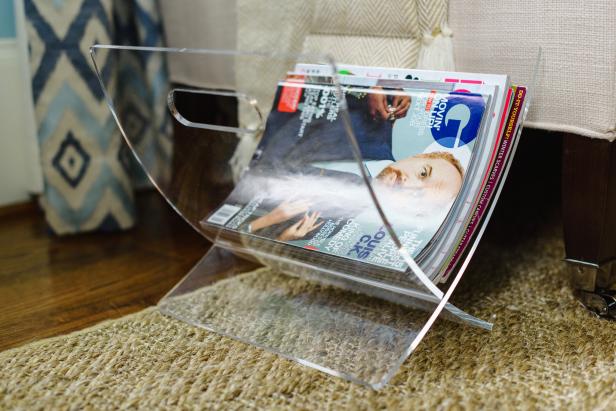 Clear Acrylic Magazine Rack
Need easy access to magazines or favorite coffee table books, but worried you'll clutter up end tables and coffee tables? Clear acrylic magazine racks keep everything easily identifiable and within arms reach.
Flynnside Out Productions
Why not leave your guest a stack of some current magazines or books to help keep them busy during their stay? You can customize the reading materials based on your guest's preferences.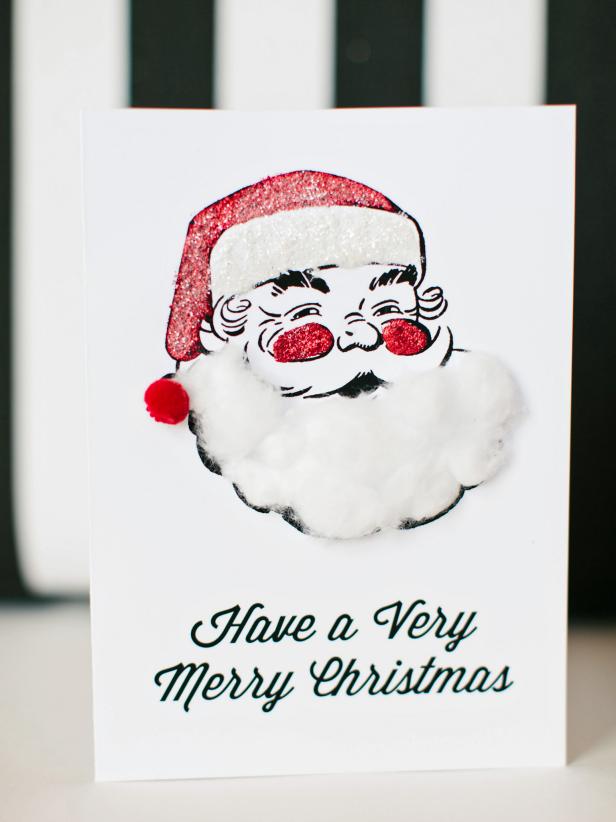 Printable Christmas Card With Decorated Santa
Use glitter glue, cotton balls, markers or any other fun embellishments to make your Santa card truly one-of-a-kind. Tip: For the "Dear Santa" card design, have the kids write to Santa or create a wish list inside the card.
Picasa, ten22 studio 2013
An easy way to make your houseguest feel truly welcome is to leave a personal note for them on their bed or on the bedside table. Try having each member of the family write a quick message to make them feel extra special. And feel free to share any important details about any events or outings that they should have on their radar while they're staying with you.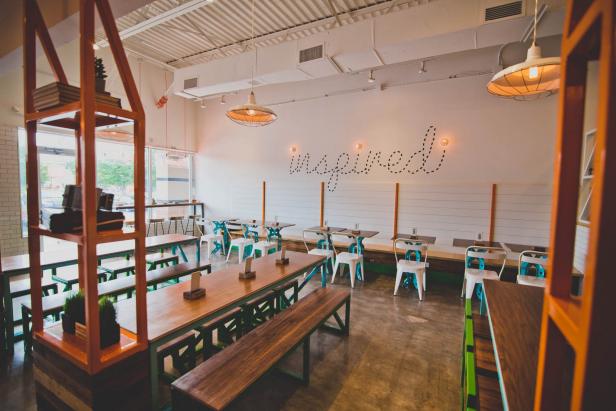 ChiLantro Restaurant in Austin, Texas
The ChiLantro restaurant features bright orange, blue and green accents along with script wall art.
If your guest has never been to your area before, they may need some help when it comes to things to do, restaurants or places to go shopping. There are several apps available now that will allow you to create your own personal guidebook filled with all of your local favorites. One of my new faves is Pearlshare.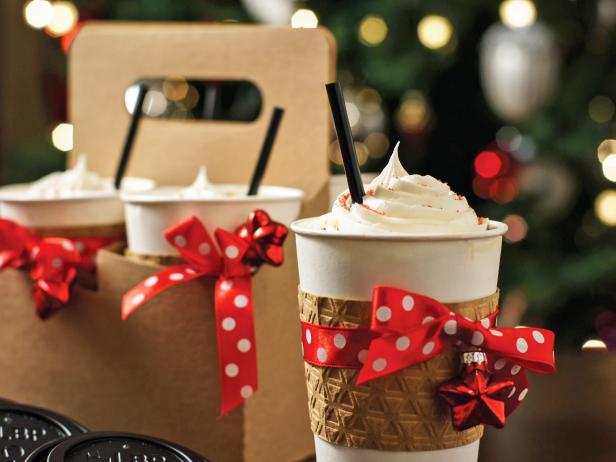 Holiday Food Gift: Coffee Cupcakes Recipe
These coffee-flavored cupcakes make the perfect homemade holiday gift and come in their own coffee-themed to-go container. Dress them up with a ribbon and mini ornament to spread seasonal cheer.
In my house, we like to go to the local Starbucks every morning for some coffee. So I designed some quick and easy coffee order forms that I always make sure to share with our overnight guests to find exactly what type of coffee they like in the morning. This way I can run out early morn, get everyone's coffee, and by the time they wake up, their order will be ready and waiting for them.