How to Celebrate Dad (Based on His Astrological Sign)
Not every Dad wants a tie (again) this year.
Picking out the perfect gift for Father's Day is tricky. Tricky, but not impossible. The secret to providing a pops-worthy present? Start with his sign and you'll be on the right track. As luck would have it, I've got just the little guide you need to help you through your Dad's Day planning.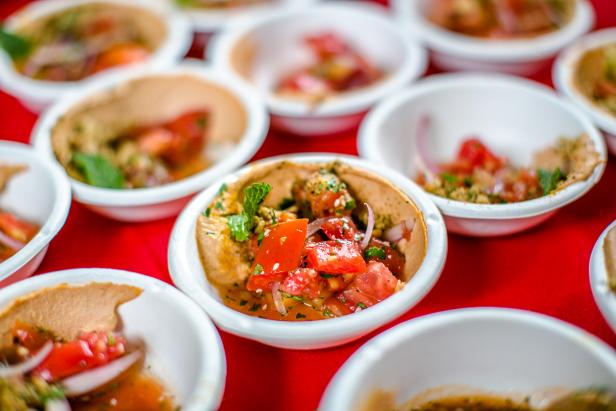 Attack of the Killer Tomato Festival
You don't have to be a fan of the horror musical classic to love this namesake festival. Presented for the 8th year by Atlanta star chef Ford Fry, this festival celebrates the summer standard right in its peak season. More than 50 farmers and 70 Southern chefs and mixologists will put together tomato-based tipples and dishes to help raise money for Georgia Organics. Man-eating tomatoes not included.
Gemini are always on the hunt for new experiences, and Gemini Dads are no exception. Feed into his curiosity by attending a food and drink festival. He'll love spending the day tasting and trying new flavors with his kids by his side.
Cancer Dads are the zodiac's quintessential family men, and they want nothing more than to feel needed by their children. The ideal FD afternoon for a Cancer dad? Cook up his all-time favorite meal and ask for his expertise and helping hand on the DIY project you've been procrastinating on.
Leos are known for their pride, but Leo fathers bring a whole new meaning to pride when it comes to their offspring. Gift them with the opportunity to show you off to their peers by reserving a table at a see-and-be-seen restaurant downtown, or spend the afternoon at the country club golf course. They consider their lion cubs to be their greatest accomplishment and will delight in the opportunity to celebrate their fatherhood.
(August 23 — September 22)
The Virgo Dad is a giver, a fixer and a problem-solver that finds joy in serving others. The attention does not have to be on this sign to properly celebrate them. In fact, they prefer for their kiddos to shift their energy from him, to instead, prioritizing others. Celebrate through service with your Virgo dad. He'll enjoy the afternoon with you volunteering at the animal shelter, planting the neighborhood garden or even delivering meals to the elderly.
(September 23 — October 22)
Balance is key with your Libra Dad, guys. Look back on Mother's Day — did he go all-out for Mom? If so, it will be in your best interest to reciprocate. Libras seek balance by putting out their innermost desires into the world, hoping that they will come back to them in return. If Pops provided Mom with an ultra-elegant dinner, you'll want to do the same. Show him that he is equally as important to your family and equally deserving of recognition.
(October 23 — November 21)
Ah, the Scorpio Dad. I doubt I need to tell you this, but a Scorpio is happiest when he is in complete and total control. Planning for a Father's Day surprise? Scratch that from your agenda. Instead, offer to foot the bill for however your pops wants to celebrate his day. Give him the control he loves so much, and you're guaranteed to provide him with a satisfying, sentimental day.
(November 22 — December 21)
A Sag dad loves to flirt with Lady Luck. What better way to do just that than with a visit to the casino? Provide Dad with a little play money and spend an afternoon with the slots. He'll be elated and with the ruling planet of Jupiter (planet of luck) on his side. He might just make a pretty pile of pennies by the end of the day.
(December 22 — January 19)
The Capricorn Dad will appreciate the classic go-to gifts more than any other sign in the zodiac. Go ahead and gift him a silk necktie, dress socks or a shiny, leather briefcase over Sunday brunch. The zodiac's notorious workhorses will adore the practicality, functionality and, most importantly, sentimentality that comes with these gifts.
(January 20 — February 18)
Aquarian Dads are lovers of all things fresh, new and untapped — and they want to experience it all with you. Take Pops to the new art exhibit in town, listen to live, local music or sign up for a class to learn a new skill together.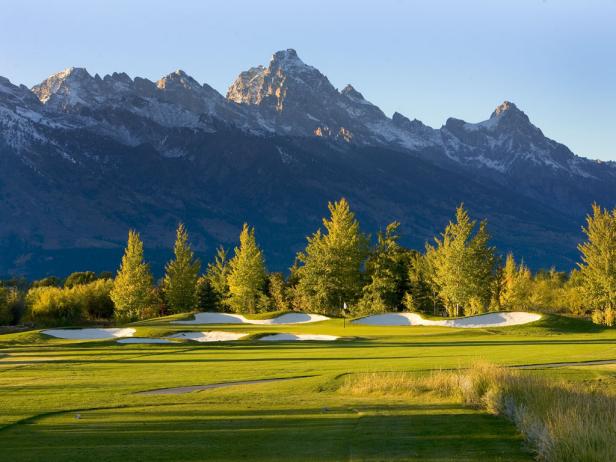 Golf Getaway, Wyoming
For the dad who likes to tee it up … treat him to a golf getaway at Hotel Terra near Jackson Hole, WY. Dad will enjoy a round of golf on a Robert Trent Jones course. When he's not hitting the green, he can explore Grand Teton and Yellowstone.
Pisces are personal, sensitive and involved Dads and with them, the thought really does count. Show them you care by bringing them back to a place that holds sentimental feelings for your family. He'll be so touched by your personal attention to details and will love creating new memories at an old, special place.
Celebrate the youthful, Aries Dad through a bit of healthy competition. Together, sign up for a foot-race or attend an adrenaline-filled day at the race track. Place your bets and see who comes out a winner. (My prediction is on Pops.)
James Angus and Jamie Bolton, The Cavender Diary
The Taurus Dad knows what he likes, what he wants and once he's established his favorite things in life, it's very rare that he wavers from them. The key here? Capitalize on his hobbies and provide a high-quality gift that enhances that experience. For a woodworking Taurus, gift that quality set of tools he's been eyeing for a few months. A wine lover? Provide him with a bottle he'd never splurge on for himself. Still not sure what to spring for? He does. Go ahead and stick some cash in a sappy card. He'll be happy to spend it on exactly what he wants.