5 Honey-Infused Drinks to Get You Buzzed for the Weekend
September is National Honey Month? We'll drink to that!
Gather 'round, busy bees! After a long week of work, you've finally made it to the weekend – and that's definitely a victory worth celebrating, IMO.
Since September is National Honey Month, it seems only right to unwind with a honey-infused cocktail in hand. We recommend any of these golden, buzz-worthy options.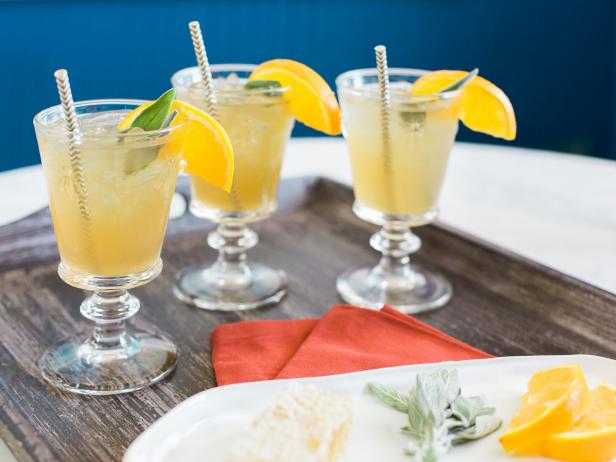 How to Make a Bourbon Honey Cider Cocktail
You and your guests won't mind ushering in fall's crisp weather with this oh-so-sippable Honeybear Cider Cocktail in hand.
Flynnside Out Productions
An adult twist on a seasonal favorite, this honey-infused cocktail pairs bourbon and apple cider for a crisp autumn sip.
Prefer gin to bourbon? You'll love this honey and citrus concoction. With just a touch of lemon juice, this drink walks the line between sweet and tangy.
Whiskey, lemon and honey combine for a drink that will keep you warm on the chilliest fall nights.
If you love the classic hot toddy but want a little more spice in your life, this remix will do the trick. Pear cider, brandy, cinnamon and honey ensure that this cocktail is full of spirit.
What would National Honey Month be without an ode to the bees? Follow Geoffrey Zakarian's recipe for a sophisticated, Prohibition-era cocktail.