45 Holiday Centerpieces for Every Skill Level
No matter your crafting skill level, we've got a holiday centerpiece that's right up your alley.
It may be your first time hosting a holiday soiree, or maybe you're a pro party planner at this point. One thing is certain — when it comes to designing your table setting, the centerpiece steals the show. From wood details to botanical beauties, we've got our favorite centerpieces no matter your skill level (or if you decide to wait until the last minute).
Make a cornucopia with a modern twist. Use an assortment of greenery scavenged from your backyard along with splashes of color like ornamental cabbage, dahlias and persimmon branches.
Go for a look you can keep on your table all season long. If you're good with a glue gun, you can complete this look in less than an hour.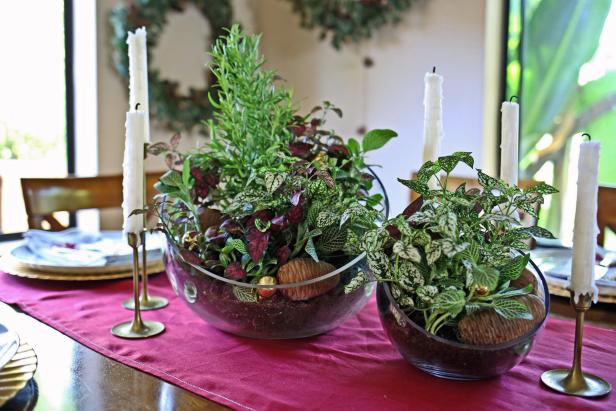 Winter Terrarium Centerpiece
Display a winter-inspired terrarium at the center of your Christmas dinner table.
If you want a centerpiece that'll last through the holidays, display a winter-inspired terrarium. Pair it with a colorful table runner and candlesticks to complete the look.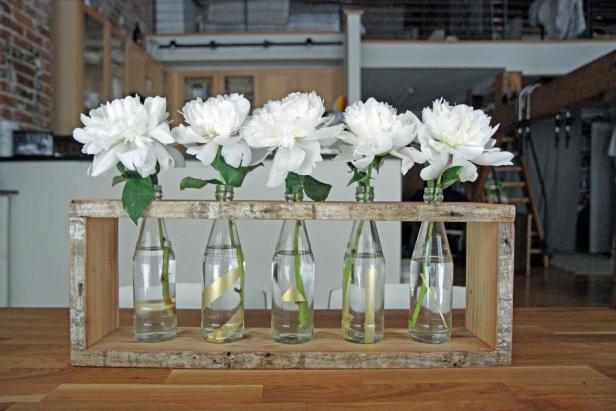 Bottle Centerpiece
Make a bottle centerpiece using only a few materials and tools.
You'll have to bring out your power tools for this one, but this centerpiece will have your guests talking more about it than the food.
Rustic-Style Wood Slice Table Runner
This rustic table runner is made with wood slices from a branch you can find in your own backyard.
The intricate detail of this wood slice table runner allows for a simple centerpiece, like a candle or succulent. Plus, you can display the table runner for any occasion.