The 5 Essentials You Need to Throw the Ultimate Pokemon GO Party
Whether you're a fan of the game or looking to keep those kiddos entertained, we know what will make your next bash a huge success. 
The obsession with Pokemon GO is real right now. Since the game's release, players of all ages have been scouring the neighborhood in search of Nidorans and Eeves. (Those are "pocket monsters" for you newbies.)

While we don't need a reason to throw a party, this definitely seems like an opportunity in the making. You've already secured a location—aka, your backyard or the nearest park—and entertainment. Here's everything else you'll need to host the ultimate Pokemon GO party.
If you and your friends are going to be the very best, you'll need to dress the part. Leave the loafers and heels at home and lace up your comfiest pair of sneakers. Your feet will thank us for it later!
The last thing you want is to run out of battery power when you're finally about to snag that Snorlax. Keep the party going and tuck a few portable chargers into your backpack. You'll easily catch 'em all as you move from one Pokestop to the next.
Pokemon aren't the only things roaming the neighborhood. To keep pests at bay, create a "Relief Station" complete with bug spray and anti-inch lotion. If you're playing in the backyard, you can also light citronella candles, which will ward off mosquitoes and evoke a nice ambience.

3 All-Natural Bug Repellents
00:56
Don't let those pesky bugs keep you inside!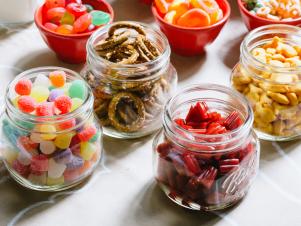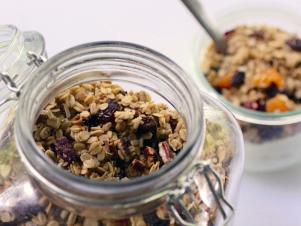 Kids' Treats in Mason Jars
While kids entertain themselves at the holiday soiree, it's important to always consider safety first, especially when it comes to candy. Before laying candy out, be certain to ask parents if their children have any allergies or dietary restrictions, then stick solely with small, soft styles rather than hard candy, which could pose a choking hazard.
Don't forget to get your food fix! In the spirit of collecting different Pokemon candy, fill jars with pretzels and gummies. Or, for a healthy alternative, substitute the sweets with fruit and granola.
Jason Kisner; Styling by H. Camille Smith, Copyright Scripps Networks, 2016
Whether you're Team Instinct, Team Mystic or Team Valor, we can all get behind an ice-cold drink. Once you've made it home, wind down with a fruit-infused cocktail (or lemonade for the kiddos).