10 Best Ice Cream Sandwich Recipes for Summer and Beyond
On National Ice Cream Sandwich Day, make your own sweet treats.
When I think of ice cream sandwiches, I think of tearing the paper off a sandwich with perforated chocolate wafers stuffed with dripping vanilla ice cream. It was THE dessert of childhood summers. Now, you can mix and match your favorite flavors to create your own personal ice cream shop at home. Take a look at my favorite homemade ice cream sandwich recipes that are perfect for summer and beyond.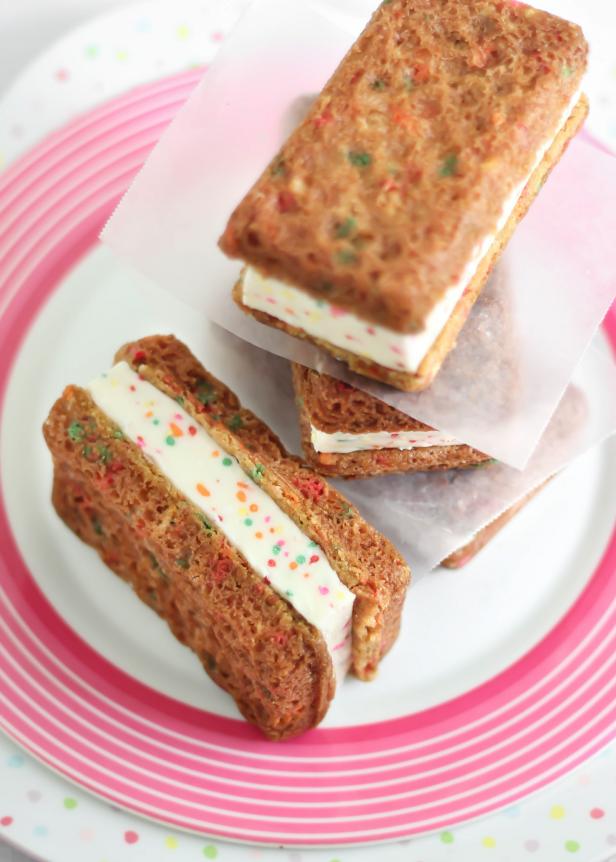 Blondie Confetti Ice Cream Sandwiches
These festive ice cream sandwiches are the perfect treat for any outdoor party or hot summer day.
5 Easy Ice Cream Sandwiches
Classic Chocolate Chip Cookie Dough