7 Delicious Twists on Your Favorite Brews
Spice up happy hour with these unusual but oh-so-tasty beer cocktails.
Even though a cold brew is enjoyable on its own, we think combining it with flavorful ingredients makes it that much more refreshing. Make one or all of our favorite beer concoctions below to keep you satisfied well into the dog days of summer.
Nothing pairs better with guacamole and chips than beer combined with spicy ingredients.
Hop, Skip and Go Naked Punch
If a summer shandy is your go-to beer, you'll love this citrus-flavored beer cocktail.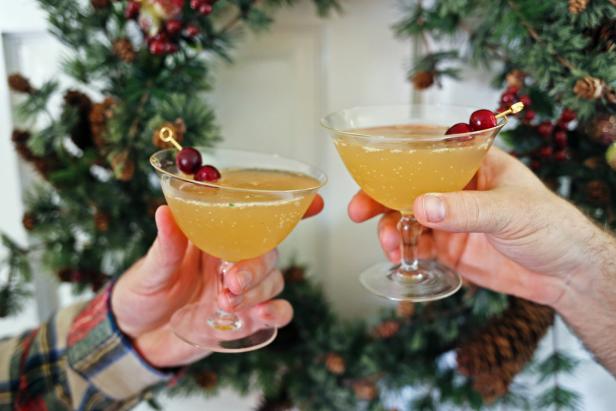 Ginger Bell Cocktail
Celebrate ginger two ways with this zippy bourbon cocktail that is bold, crisp and perfect for ringing in the seasonal festivities all winter long. [Get the recipe>>](http://www.hgtv.com/design/make-and-celebrate/entertaining/ginger-bell-cocktail?syc=applenews_hgtv-christmas-dinner-recipes-for-the-novice-host)
Ginger takes center stage in this cocktail with ingredients like ginger beer and freshly-sliced ginger.
Fresh watermelon juice takes this beer cocktail up a few notches on the refreshing scale.
Okay, so this isn't technically a cocktail, but this grown-up version of your favorite summer treat is more than satisfying. You can make these with any beer, but use dark beer for a creamier texture.
This is the cocktail for all the margarita lovers out there — just add a splash of your favorite beer.
With just two ingredients, you can whip this up last minute. Pour 1 1/2 ounces Irish whiskey over ice, and top it off with alcoholic ginger beer. Give it a stir and enjoy.