6 Easy Tissue Paper Crafts to Customize Your Next Party
Easy and pretty, these tissue paper crafts will turn your party up a notch.
Whether you're decorating for a party on a budget or want to spend quality time with your kids, crafting with tissue paper is easy, budget-friendly and the results are pretty amazing. We've rounded up our favorite six projects — you might even have all the materials for these on hand!
This custom-made pinata will provide guests with a fun activity during your next outdoor garden party.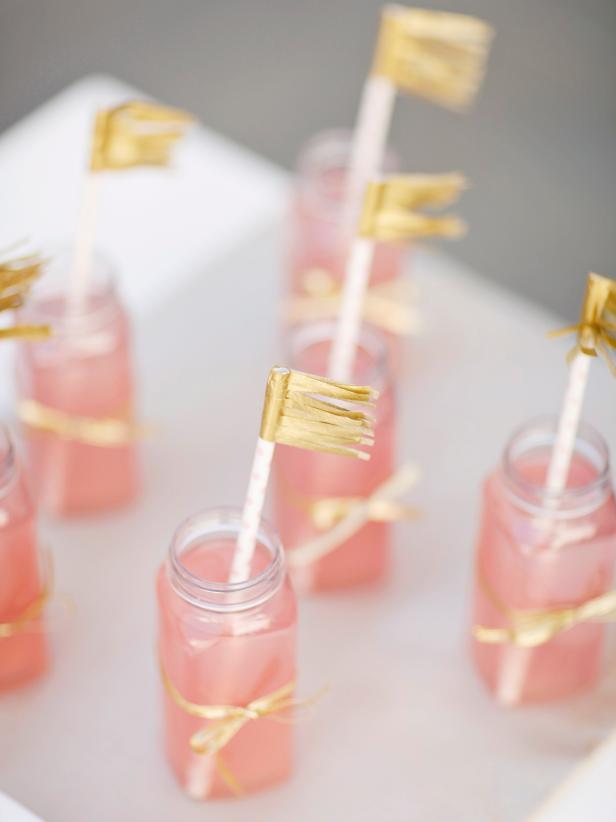 DIY Drink Flags With Metallic Tissue Paper
Whip up some drink flags by wrapping metallic tissue paper around straws. These examples by Kim Stoegbauer of The TomKat Studio would be festive for your bar or beverage station.
To make these festive drink flags, wrap a small piece of metallic tissue paper around the top of a straw, and attach with double-stick tape. Cut small slits to create fringe.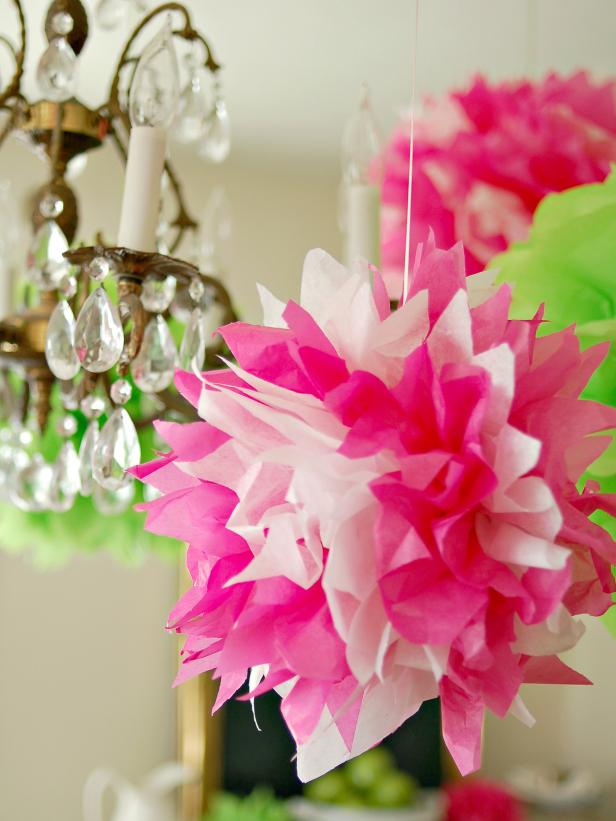 Two-Toned Tissue Paper Pom Poms
These tissue paper pom poms are inexpensive, but look impressive when hanging in groups from chandeliers or the ceiling.
Group tissue pom-poms together and hang above your table for a budget-friendly way to add color.
All you need to make this eye-catching garland is tissue paper, ribbon or cord and scissors. Hang this year-round on your mantel, from your bar top or in your room or office.
Make a vibrant centerpiece by making a variety of paper flowers.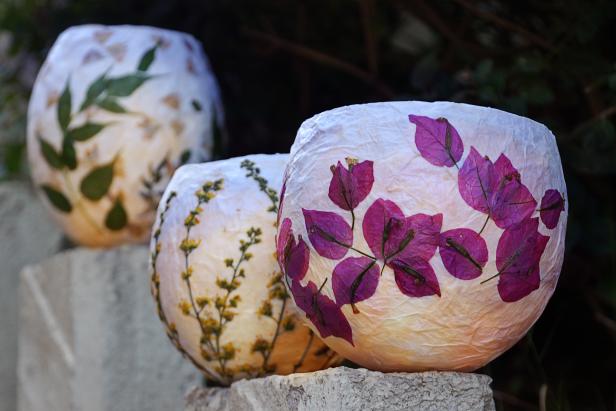 Summer Lanterns
These pressed flower lanterns are the perfect addition to a warm summer's eve. They are easy and cost almost nothing to make, plus you can use them to preserve your favorite summer flowers even after the blooms have passed. A warm, gentle glow makes these perfect for a backyard party, or a quiet evening alone under the stars.
Illuminate your outdoor party with DIY paper lanterns made with pressed flowers and tissue paper.